With summer over, it's time to think about your next opportunity to get together with your kids and grandkids for lots of family fun and memorable moments – especially if the little ones are still at that lovely stage where they're experiencing things for the first time.
Why not do what other 60-pluses are doing and try a big family holiday? There's been a growing trend over the past few years for multi-generational breaks, as more families discover that it's a great way for grandparents, parents and grandkids to enjoy new experiences together, all on a relaxed timetable and in a gorgeous setting.
More people does mean more careful planning, though, and picking the perfect destination is particularly important because it needs to have attractions for the adventurer in the family, as well as the laid-back sun-seeker and the nature-lover – and, of course, adults as well as children.
Plus, you'll want accommodation with plenty of space for everyone and equally easy travelling times for family members coming from multiple locations.
Sounds like an impossible ask? Not if you choose Vanuatu for your multi-generational family holiday. Vanuatu has so much to see and do – which you'd never guess if you've only explored Vanuatu on a day-trip from a Pacific Islands cruise – that it makes an ideal destination for family groups.
Here are 10 great reasons why Vanuatu is the perfect place for your multi-generational holiday.
1. It's just a short plane-ride away
As one of Australia's closest neighbours, it couldn't be easier to get to Vanuatu.
Jump on a quick flight –  two and a half hours from Brisbane, three and a half hours from Sydney and four hours from Melbourne to Vanuatu's capital Port Vila on the island of Efate – and you'll be poolside with a cocktail in hand before you know it.
You can fly direct from most capital cities in Australia, so there's no risk of a toddler tantrum mid-airport during a lengthy layover.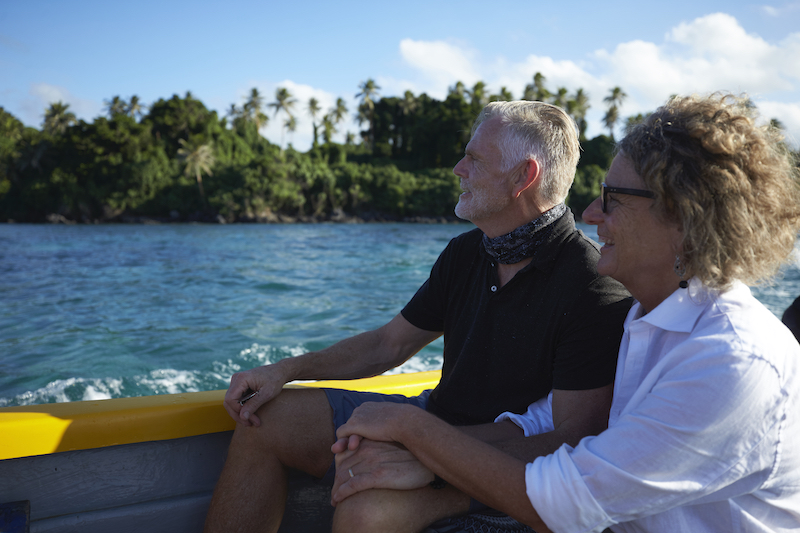 2. Dinner is served … by someone else 
The last thing anyone wants to do when they're on holiday in a tropical paradise is worry about what to cook for dinner. Or argue about who's going to do the washing up.
With a host of restaurants and cafes in Port Vila, you'll be spoiled for choice when it comes dining out for breakfast, lunch or dinner, but if you'd rather some home-cooked food at your accommodation, you can't go past K2 Kitchen, which delivers family-sized feasts. K2's food is so good, it gets a five-star rating from Tripadvisor's seasoned traveller reviewers.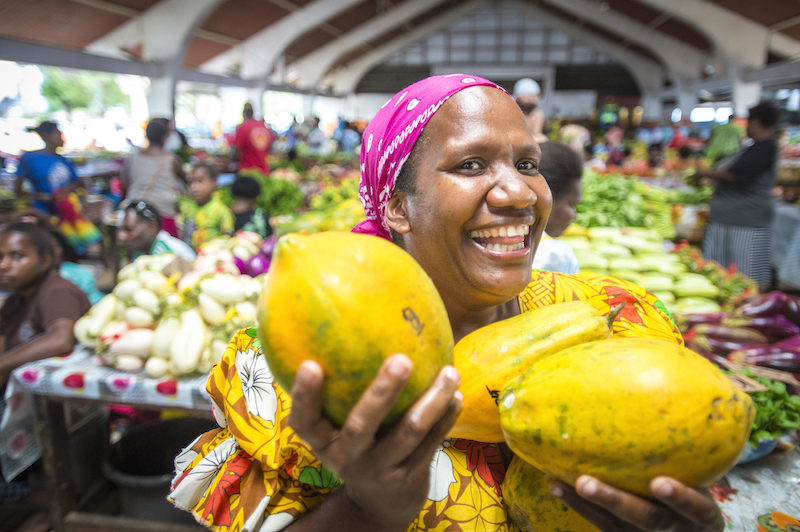 3. Family-friendly accommodation abounds
If you're travelling with a big brood, Vanuatu has you covered. There's a right-size option for every multi-generational family of holidaymakers, thanks to an abundance of self-contained villas  and standalone holiday homes and villas. (Making sure you have enough comfortable beds and plenty of space for alone-time is paramount when it comes to ensuring everyone ends their stay happy rather than grumpy!)
Villa 25 in Port Vila is great for families who like their privacy when not together, because it offers three entirely self-contained villas (offering accommodation for up to 16 people) clustered around a shared pool and right beside a private beach – so when you've had plenty of family fun in the water and want a siesta, you have your accommodation to relax in.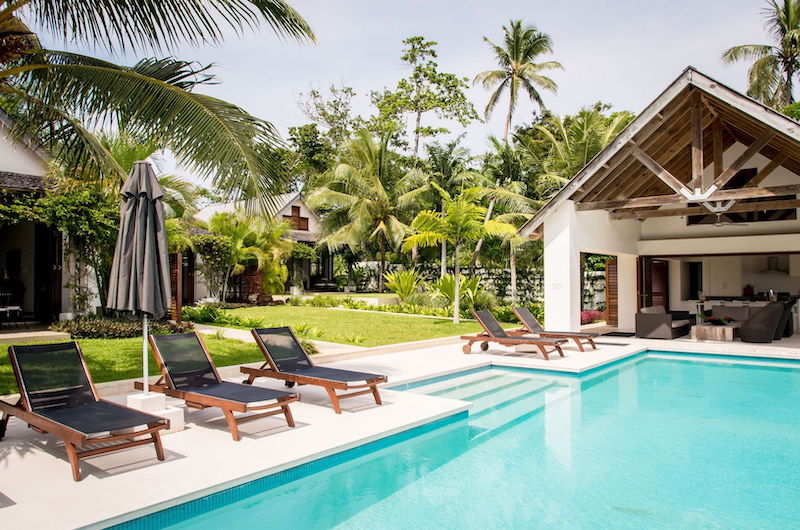 There's even in-room childcare available so you can get some real quiet time, plus 24-hour concierge at your beck and call.
Turtle Bay Beach House is another option that allows you to be together and apart, as it suits you. The property on the island of Espiritu Santo has two cottages plus a two-bedroom beach house that accommodates up to 12 people, and all provide a real tropical island experience. Air Vanuatu offers direct flights to Santo from Brisbane, while travellers from other Australian cities will need to jump on a plane in Port Vila to get to the island.
Take in your surrounds from the overwater deck or relax with a good book in a hammock as the kids play outside, then at the end of the day, let the guys cook up a barbecue while you plan your next day's adventure.
If you'd prefer to share one big house, there are some fab options too, including the Gudfala Beach House (which has great self-catering facilities and accommodates up to eight people), the Reef House (an architect-designed property that accommodates up to 12 people) and the Boat House (private beachfront just steps away from reefs for snorkelling, with accommodation for up to 14 people).
All three properties are within easy reach of Port Vila, which helps keep your travelling time down, and you can find even more holiday-home options here.
4. Kid-free time is possible
While it's all well and good to jet off overseas with the grandchildren in tow, sometimes a little kid-free time is called for.
Most of Vanuatu's major resorts offer a kids' club to keep your youngsters busy during the day and some offer baby-sitting services in the evening, allowing the adults in your party to enjoy a cocktail or a meal in peace.