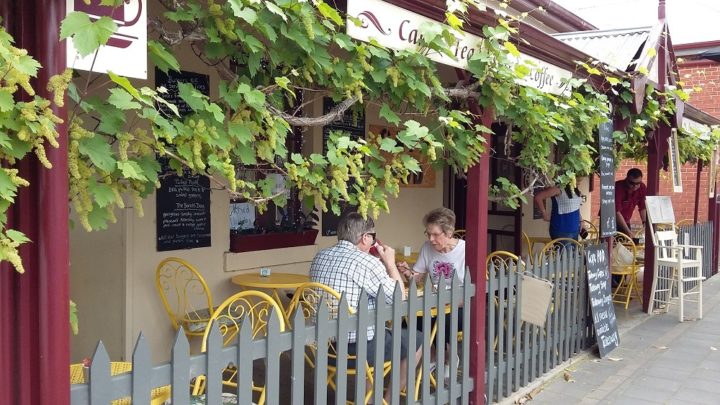 Gai and I were based near the idyllic town of Stirling, a leafy village in the Hills that is home to some incredible food and shopping. We were house and pet sitting for a family on an overseas adventure. In our care was an old dog by the name of Lane, six entertaining chickens and one highly domesticated sheep, named Arthur. The location proved ideally located for us to embark on leisurely drives and if you're into beautiful scenery you need only pick a direction and go.
Stirling is exceptionally pretty. Among its tree-lined streets you'll find an abundance of heritage buildings.
On the edge of the town appears to be a large old stone church. Yet closer inspection revealed something quite unique. Stepping through the ornate front doors, we were taken into a stunning art gallery and architecture business. The quirky interior design certainly stands out.
On the picturesque main street is a huge offering of cafes, restaurants and boutique shops. In town is The Stirling Hotel, a beautiful big pub with a classic colonial flavour. We soon sussed out what was to be our favourite coffee haunt. Featuring five rooms on the first floor, the hotel also has a cellar and patisserie that combined boutique wines, craft beers and small batch spirits with fine food. The coffee was quality and available to have in-house, while you watch the world go by, or as takeaway so you can continue to explore. After daily visits, we got to know the place and its staff quite well.
We were quite impressed by the colourful flowers and gardens throughout the town. It's clear the local council prides itself on maintaining the green spaces. You'll find parks and reserves to meander through everywhere!
One of our favourite destinations in the Adelaide Hills was in the neighbouring town of Bridgewater. It's a charming village is home to the Bridgewater Mill, which is an iconic and unique restaurant in the area. The Bridgewater Mill is housed in the history 1860s flour mill. You'll find it on Mount Barker Road and it boasts an impressive waterwheel that remains in operation today.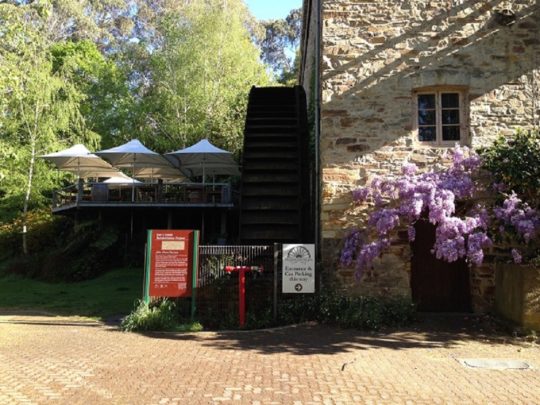 In addition to being a popular restaurant and winery, the Bridgewater Mill is also a stylish bed and breakfast. It has been stunningly renovated in the colonial style and features a huge deck overlooking the creek from which the mill draws its water.
The continuous slow turning of the waterwheel is quite intoxicating … to say nothing of the fine wines on offer at the Mill. We recommend booking prior to your trip if you'd like to experience the Bridgewater Mill. It's a really popular and is often difficult to get a seat!
One of the biggest attractions in the Adelaide Hills is the German town of Hahdorf. As the oldest-surviving German settlement in Australia, a visit to Hahndorf is like eating a slice of Bavarian cake. The town is heritage listed and rich in history and character.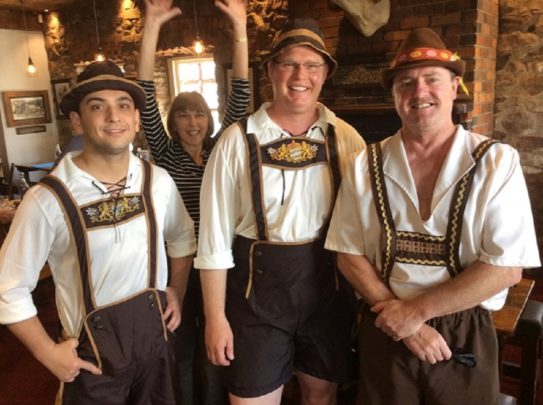 While it's difficult to find parking in the main street, what you will find are heritage German buildings, bakeries, pubs and cafes. If you're looking for a traditional German feast, we recommend the Hahndorf Inn. It was built in 1863 and retains many of its original features. You'll find classic German cuisine and more traditional pub style favourites are on the menu at the Inn, a raging log fire and German beer served in huge steins add to the authenticity here.
There are a plethora of wineries at which you can sip a world-class drop, but we feel a must visit is the Hahndorf Hill Winery on Pain Road at the edge of town. It's cool climate wine territory and South African born owner Larry Jacobs has developed a unique style of white wine, Gruner Veltliner. He imported two cuttings of the vine from its native Austria and it has now become a staple variety in the region, 'perfect' with food.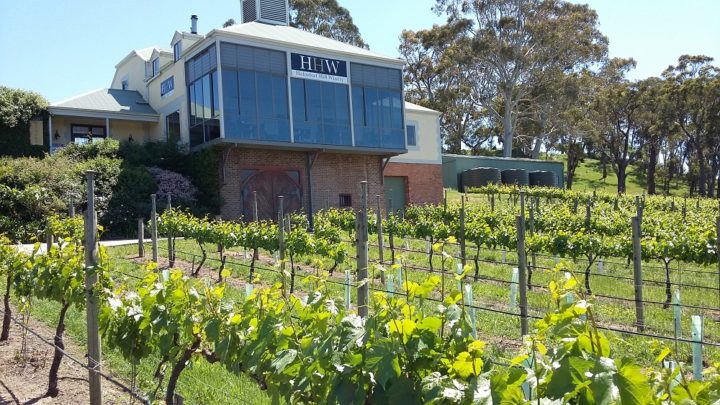 There are many growers in the region with cellar doors open daily. However, if you don't fancy getting behind the wheel there is a wine tasting centre in the main street of Hahndorf that represents roughly 90 of other producers in the district.
There is a lot to see in the Adelaide Hills. One of our best methods of exploring is to turn off the GPS and just drive. We spent more than a month living like locals at Stirling and exploring the region and still didn't see all we wanted to see, so take plenty of time if you can. It will suit lovers of cool climate wines, those who like pretty European-style villages and others who like exploring interesting and historic regions. We loved it.
Have you been to the Adelaid Hills in South Australia? Do you enjoy wine tasting and visiting local growers?
Been travelling? Travel at 60 wants to publish your story. Simply sign up as a contributor and submit your stories. When your story is published, you'll go into the draw to win some great weekly prizes. You can also join the Travel at 60 Travel Lovers Club on Facebook to talk to other travellers in the Travel at 60 community.