So, what can you expect on this epic journey through the Land of the Rising Sun? 
The Bullet Train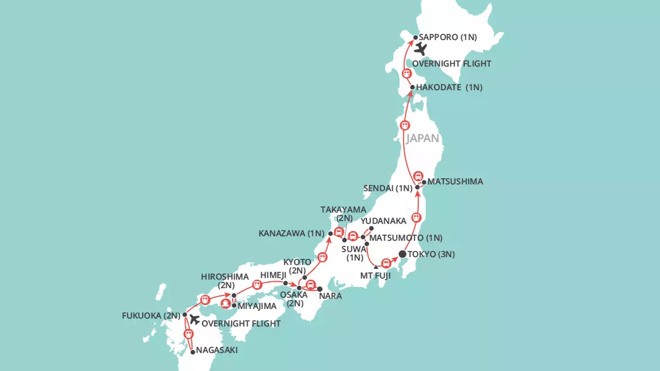 This iconic transportation is an experience in and of itself, and its popularity has seen it featured in a number of movies and pop culture, marking it as a must-do experience while you're in the country.
The Bullet Train is a testament to Japan's technological genius and innovation. Known for its impressive speed, the train often reaches up to 320 kilometres per hour, allowing you to cover long distances in an impressively short amount of time.
As well as shortening your travel time, the train was thoughtfully designed, featuring spacious seats and carriages and designed to minimise noise and vibration, ensuring a pleasant and smooth journey. There are also a number of amenities onboard the train for travellers' convenience, including restrooms, vending machines, and food carts to bring you a taste of the local cuisine – and don't be expecting low-quality train food either! Your tastebuds will be treated to incredible flavours onboard.
Combining stunning views of the changing scenery, from cityscapes, mountainsides, coastal and countryside, this journey gives you a unique perspective of Japan. 
Tour highlights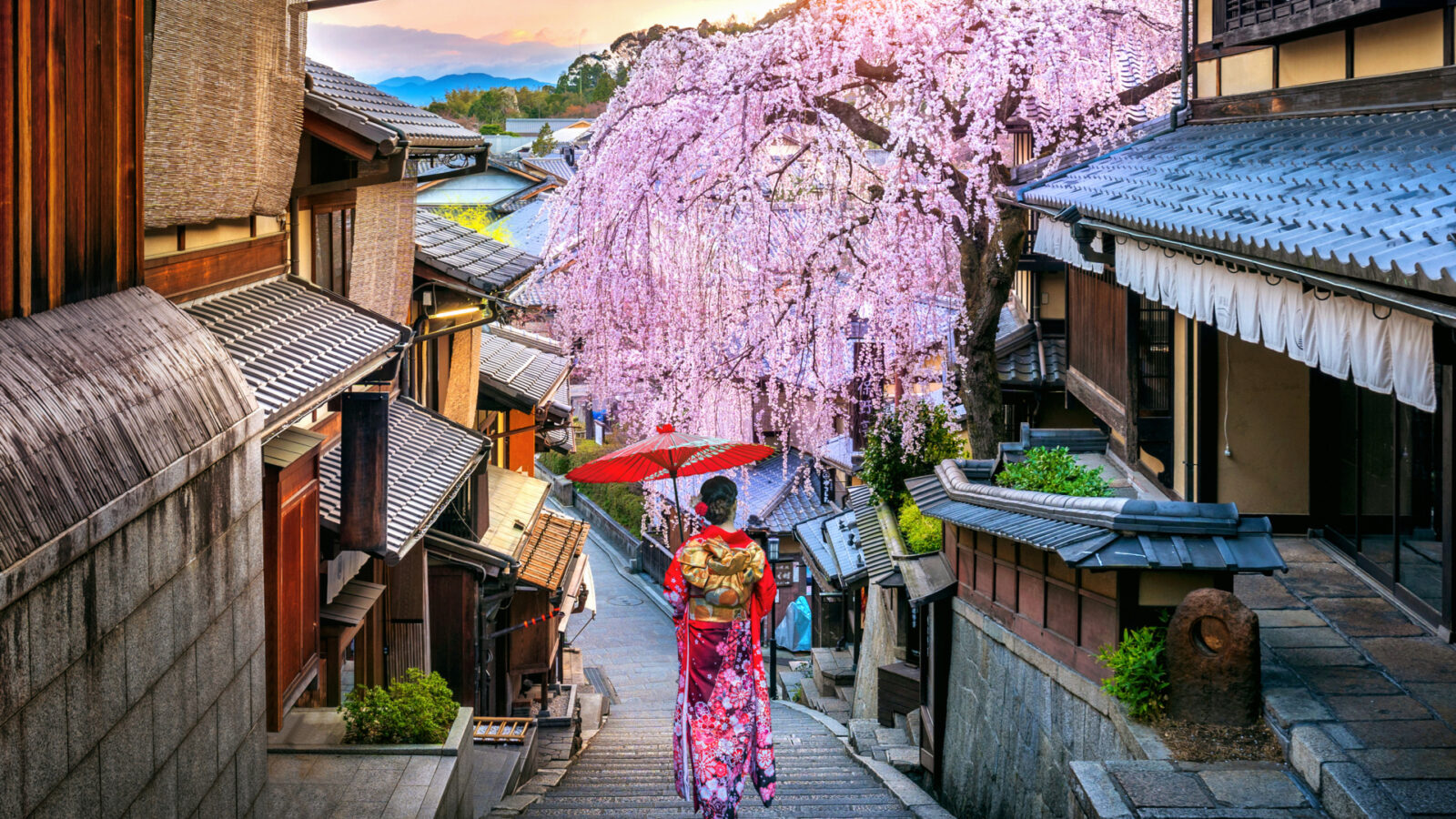 With return flights included from Australia, this all-inclusive rail holiday spans over 20 days starting at the bottom of the southern island of Kyushu and ending at the northern tip of Hokkaido. Some of the stand-out highlights on this tour include: 
Reflecting in Nagasaki and Hiroshima:

Includes a visit to the Peace Memorial Park and the Atomic Bomb Museum, where you'll learn all about the devastating moment in history. 
The temples of Kyoto:

a fantastic experience for those looking forward to being immersed in Japanese culture and tradition. You'll visit the famous 'Golden Pavilion' Kinkakuji Temple, enjoy the ancient tea ceremony and explore Kyoto's famous geisha district. 
Stunning views of Mount Fuji:

Bask in awe of Mount Fuji's magnificence from the 5th Station of Hakone (weather permitting), 2,400 metres above sea level. 

Exploring Tokyo:

Where culture and modernity come together, Tokyo is a marvel in itself. You'll stroll through the peaceful Hamarikyu Gardens, make your own sushi, browse market stalls and have a chance to explore the city at your own pace. 
Book with confidence
You can now book this holiday with absolute peace of mind thanks to a Book with Confidence guarantee. 
TheBook with Confidence promise allows you to secure your spot on this holiday for a low fee deposit and gives you the freedom of unlimited changes up to 75 days before your travel date, including extended final payment terms and pioneering Travel Safe protocols.
From $13,890 per person, this premium holiday is truly worth every cent. Secure your place on 2023's tour (which is selling quickly!), or book ahead for 2024 and pocket up to $1,000 per person in savings on this unique experience.