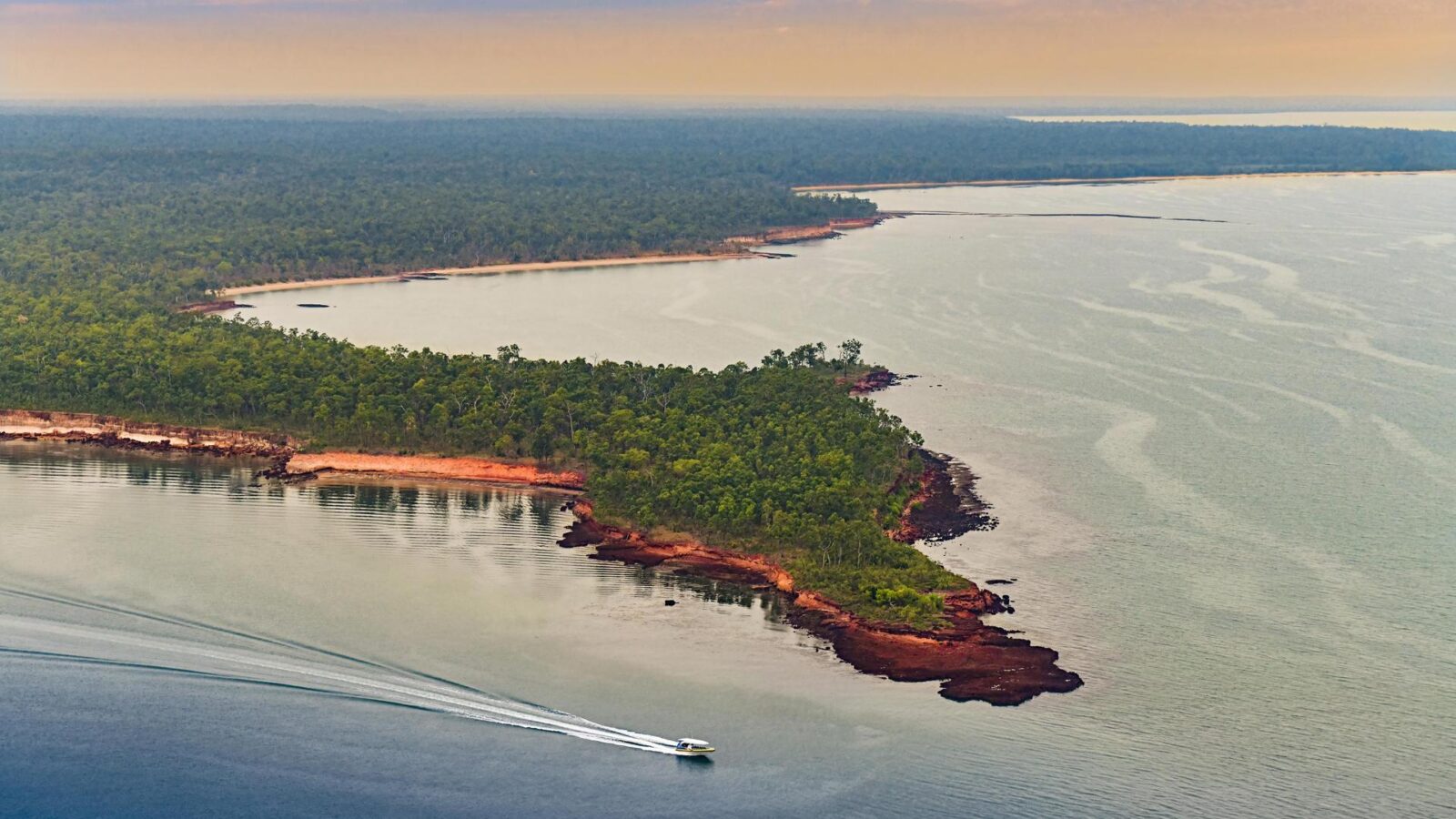 Arnhem Land is a special region, and it is not open to everyone. Travellers are welcome but need a permit from the traditional owners to visit or go on a group tour.
What can you see and do?
A visit to Arnhem Land is an experience that will take you on a cultural and spiritual journey where you can marvel at the natural beauty and learn more about the way of life of the Yolngu people and their land.
Immerse yourself in art
Art is an important part of the culture here and the work of Aboriginal arts from this region can be found in galleries all over the world.  From milkwood carvings, bark paintings, woven baskets and more, each piece of work has its own story to tell.
Be sure to take a look inside Gove Peninsula's Buku-Larrnggay Mulka art centre and Bula'bula Art Centre in Ramingining where renowned local artists create paintings as you watch.
Take a glimpse of the past with ancient rock art
One of the most fascinating things you'll see here is the unique rock art style of the region. Arnhem Land x-ray art shows humans and animals like they have been caught in an x-ray. The incredibly detailed rock art even depicts the bones, arteries and internal organs. And in terms of artistic quality, quantity, colour and state of preservation, it is unlike anything you have ever seen.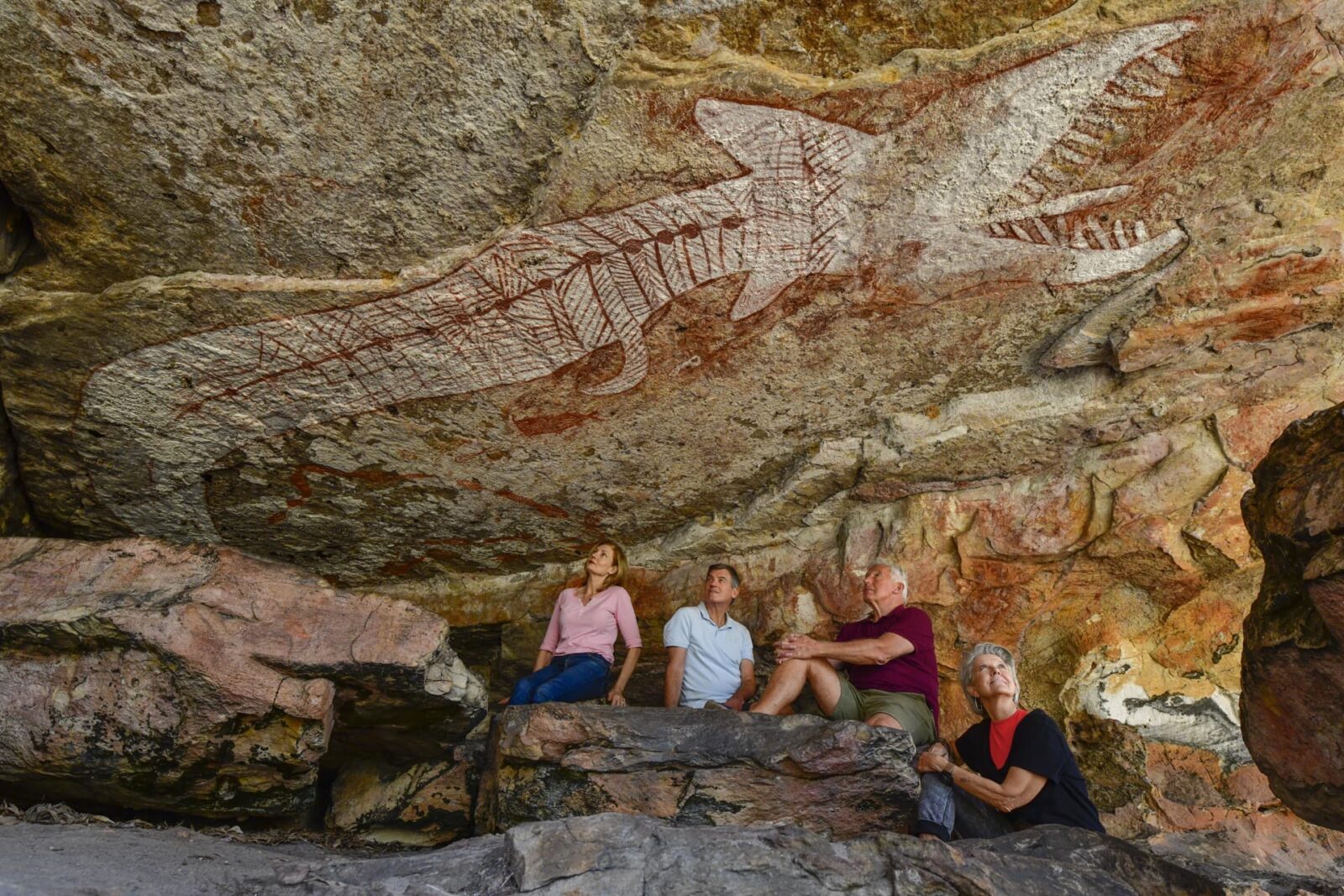 Some of the best art can be found at Mt Borradaile, where there are paintings of turtles, dugongs, snakes and barramundi that have been dated as far back as 50,000 years old.
Enjoy some of the world's best fishing
This is a legendary fishing country! The warm tropical waters surrounding Arnhem Land makes for some of the best fishing in the world – not to mention some of the most scenic as well.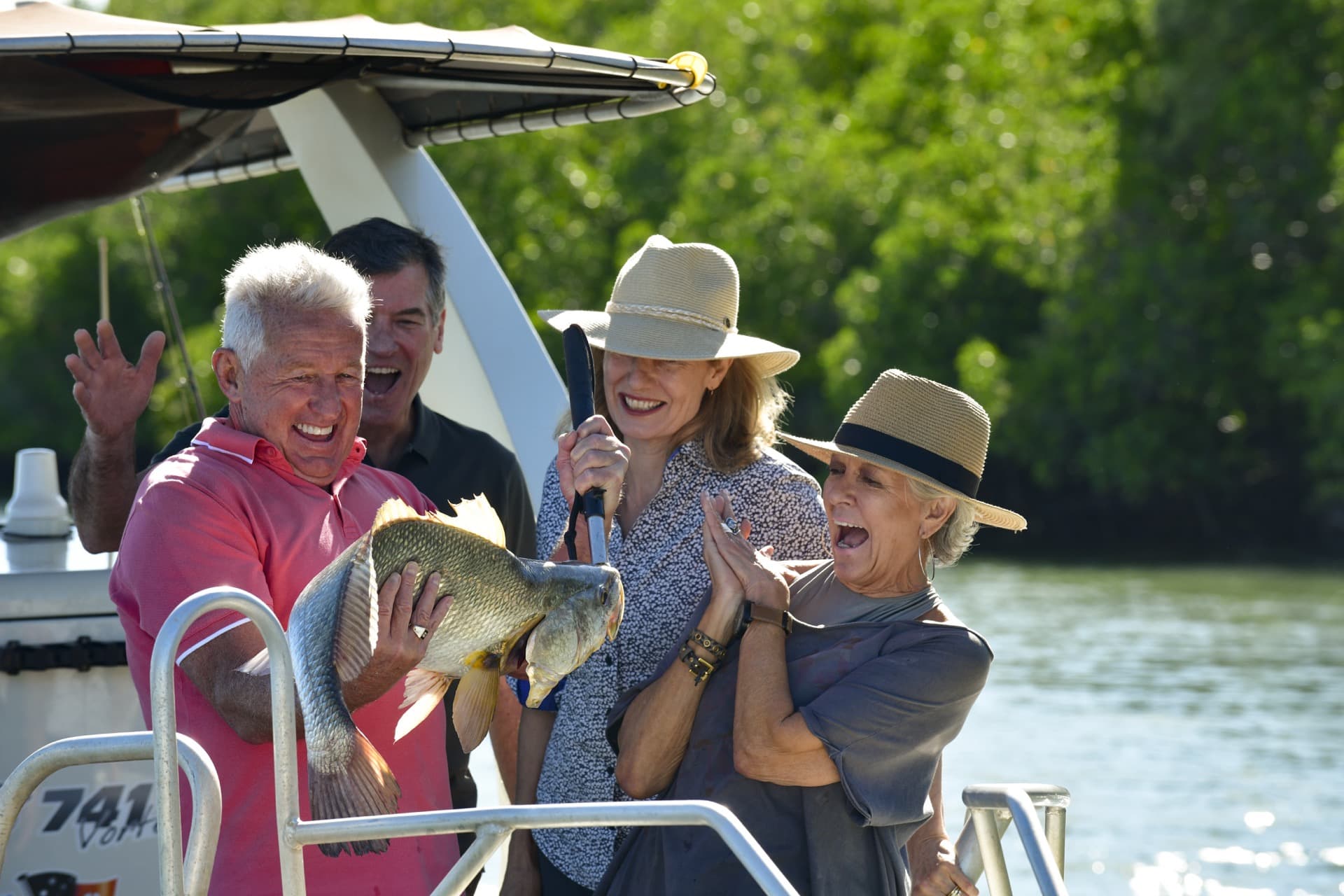 Keen fishers have plenty of stories about the giant trevally, Spanish mackerel, queenfish, coral trout and golden snapper they have caught while fishing the tidal rivers and coastline of Arnhem Land.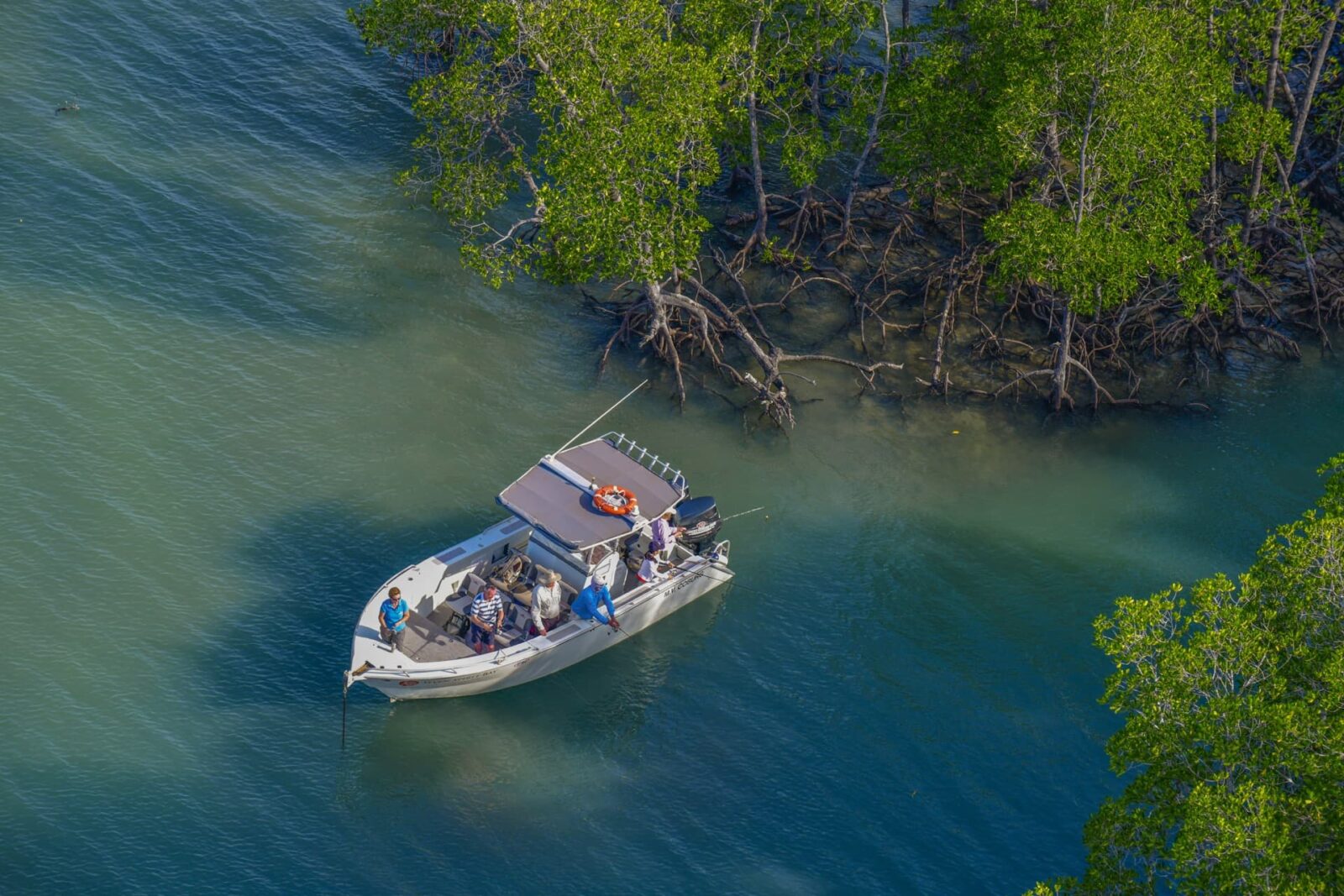 Explore natural beauty and historic ruins
Arnhem Land is also known for its magnificent, unspoilt white sand beaches. Garig Gunak Barlu (Cobourg Peninsula) is a narrow neck of land at the very top of Arnhem Land. If you like bushwalking, bird watching, or photography, this area should be on your list as it is a haven.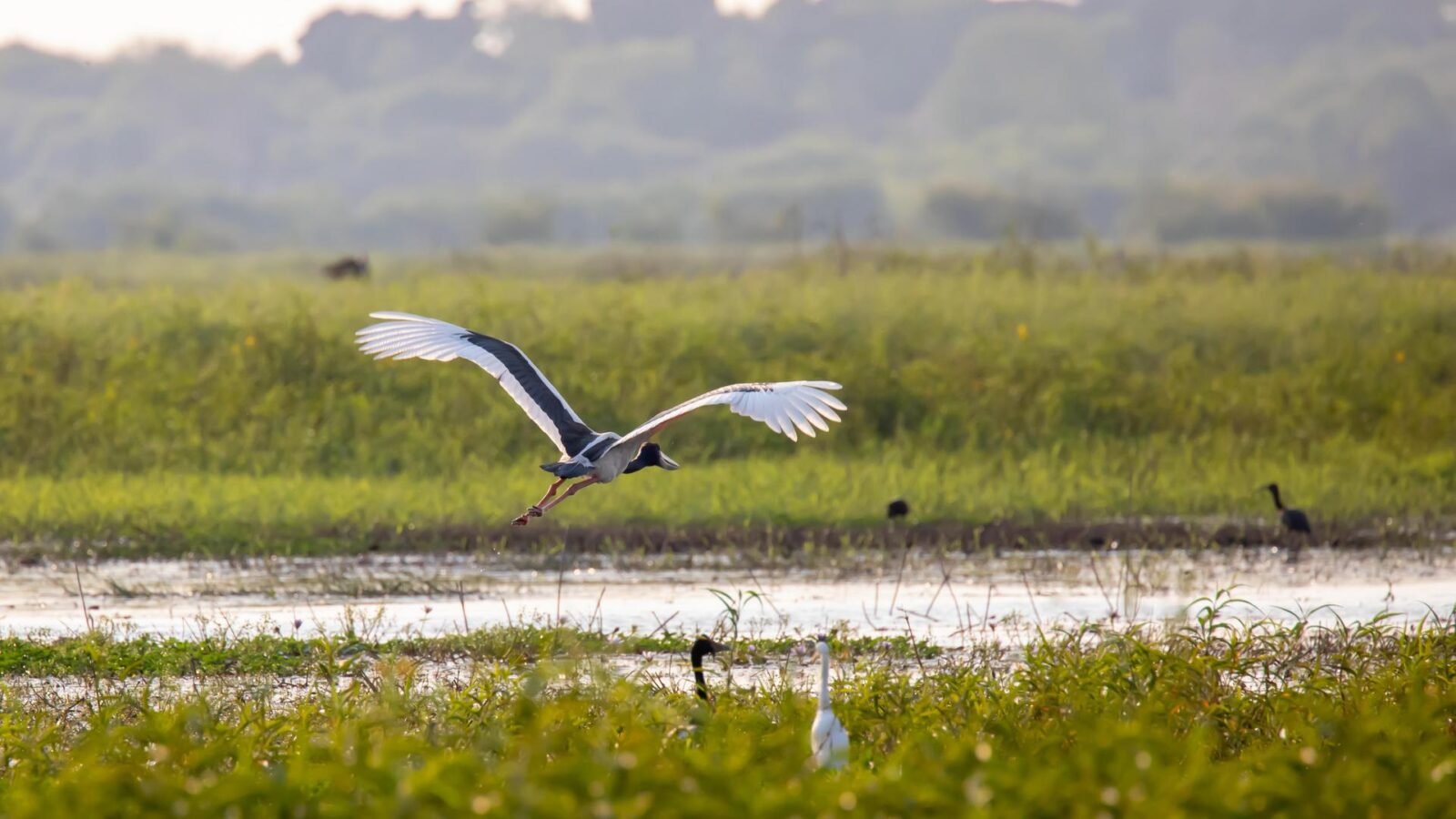 Be sure to also take a stop at Victoria Settlement where you can wander through ruins that date from 1838. British soldiers spent eleven years here trying to establish a settlement, but disease and isolation won.
Touring Arnhem Land
After extensive consultations with the Traditional Owners and the Northern Land Council, tour company Outback Spirit is the only tour company with permission to travel through the heart of Arnhem Land and construct a network of luxurious wilderness lodges and safari camps. This means that not only are travellers with Outback Spirit allowed to traverse this country, but they can also stay in some of the best locations, in luxurious outback style, to fully discover the extraordinary sights and experiences.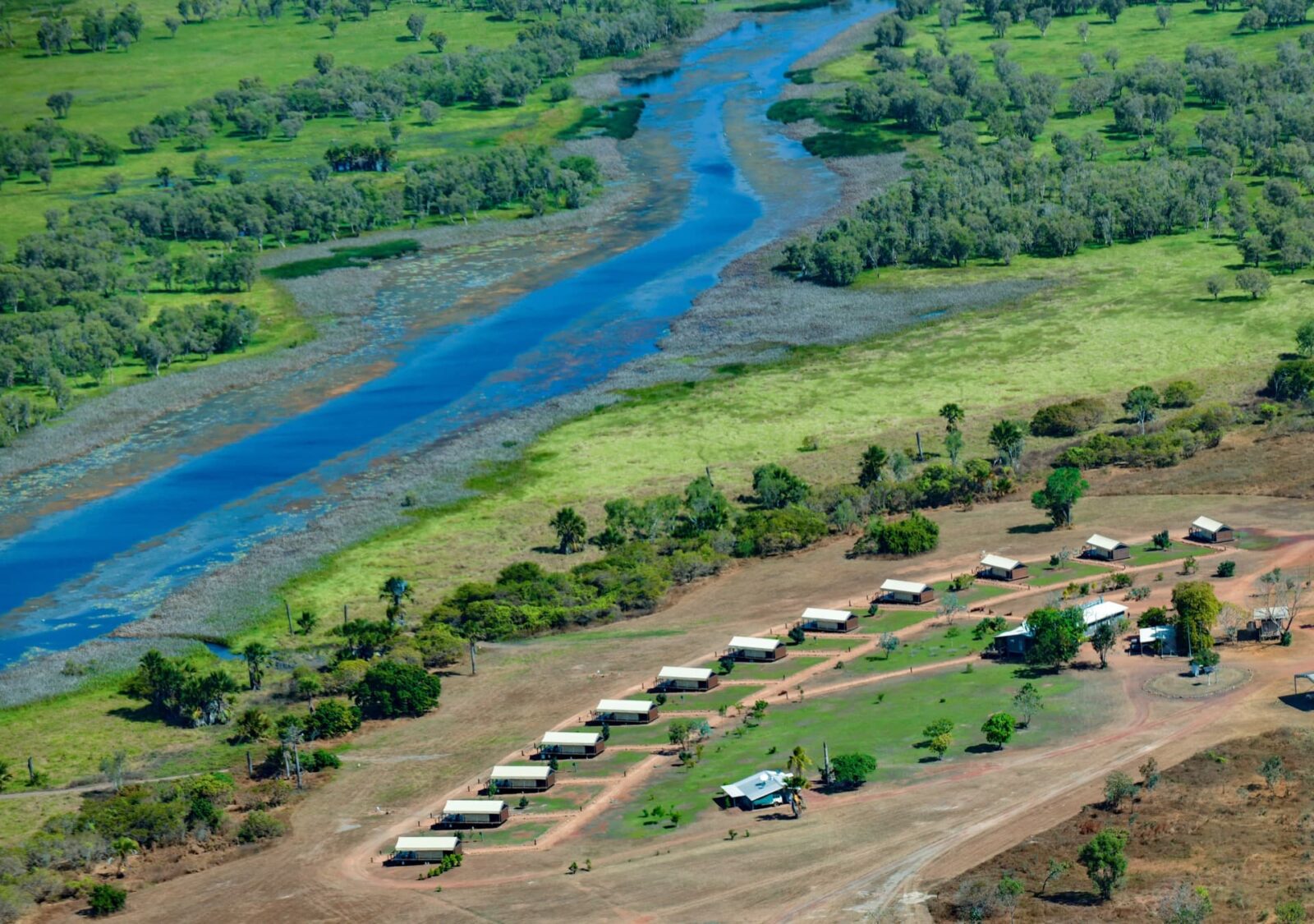 Authentic cultural activities and insights from the Aboriginal guides are a real highlight of the tours. They will help you understand the deep connection to country and the stories held by these Indigenous Australians.
Being such a unique destination, an intimate, small group tour is one of the best ways to make the most of your time in Arnhem Land and allows you to really immerse in the land, people and culture.