I miss the special service and those smaller, more personal, hardware shops, and that unique smell too. It was a mixture of new timber, oil, stale cigarettes and a tinge of beer and whiskey. It should have been bottled perhaps and marketed as an aftershave or cologne for men: 'Hardware Store – for the man prepared for anything.'
Most had well-worn bare floorboards and counters that had seen far better days but still served the purpose. It may have seemed to the casual customer like disorganised mayhem and uncontrolled chaos. It should be noted, though, that was only in the eye of the beholder. The owners and employees knew pretty much what the stock comprised and exactly where it all was.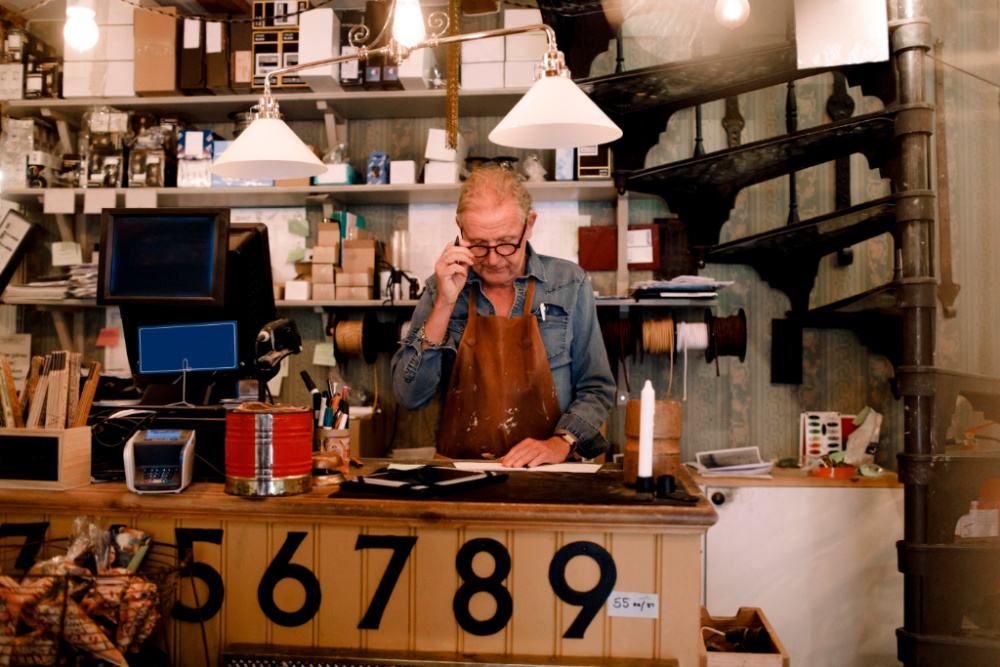 Today's hardware giants are more like massive warehouses, many with their own cafes and an entertainment area for the kids. They sell everything from pre-packaged nuts and bolts in blister packs all the way through to flat-pack kitchens and complete outdoor settings.
They're cavernous and big, but big isn't always better. To buy a tap washer you'll have to buy half a dozen – because they come in sealed plastic. Similarly, if you need a screw, you'll get one in a pack of 20, once again all pre-packaged. Never mind, you'll have 19 left over for the next time.
If you're looking for advice on a DIY project, all I can say is good luck with that! Although the new hardware stores have grown in size, staff numbers have shrunk. For example, when looking for guidance on which tool to use to complete a job or which bit to use to drill a hole, it's nigh on impossible to find a staff member to answer a specific question.
Small, independently owned hardware stores flourished in Australia from the 1920s to the 1970s. As late as 1967, more than 95 per cent of all hardware retailers operated autonomously and enjoyed great success. They carved out a lucrative niche with DIY enthusiasts throughout the Baby Boomer years of the 1940s to the 1960s, offering a wide array of tools accompanied by personal service and free, knowledgeable advice.
But – as with the local grocer and the corner deli – the big chains started to make inroads into the DIY and home handyman markets, and by the 1980s the little hardware stores had begun finding it a struggle just to survive.
These days, people no longer go to the little local "hardware store" on a weekend, instead they go to a big chain store, which can cover a block or more, with free carparking and a charity sausage sizzle out the front.
If you're still lucky enough to have a local, independently-owned hardware shop complete with creaky, well-worn floorboards, a seemingly chaotic interior, knowledgeable counter staff and great customer service, look after it and support it. They are becoming a rare link to yesteryear.