My daughter recently messaged me to excitedly say she had just picked up four kilograms of strawberries from the markets for next to nothing and was going to make jam out of them.  Good on her, I thought, after first considering that it might be a procrastination ploy with her study. I have no doubt that many slices of toast the next morning in her uni accommodation were slathered with the delicious, ruby-red sweet stuff.
Fruit in season, especially in a glut, brings back memories of manic peeling and slicing. Dad would be sent into Roma Street station to pick up boxes of peaches or pears while our kitchen was turned into a mini factory with the kitchen table cleared and the green Fowlers Vacola bottling set being dusted off and prepared. Dad even made a cupboard in our kitchen to house all the bottled produce that mum made.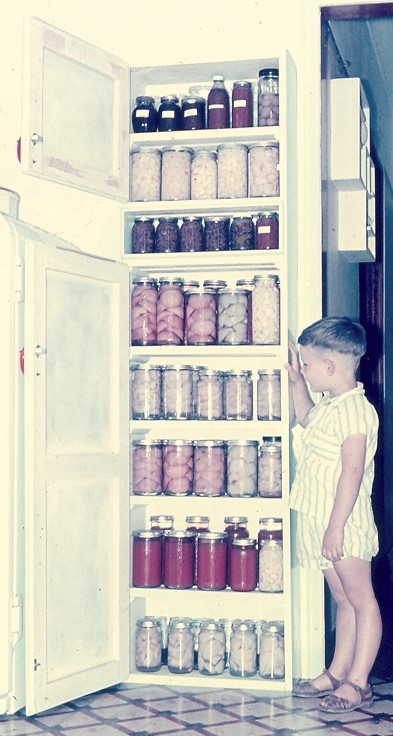 Joseph Fowler, the inventor of the Vacola system, came to Australia in 1915 and set up his own company that used a unique vacuum preserving method that relied on the content's acidity and heating to sterilize and seal jars using rubber rings, metal lids and clips. The jars were placed in a pan of water that would be heated using a thermometer to ensure the correct temperature of 92 degrees was reached over an hour, allowing air to escape from the lids thus creating a vacuum as it cooled.