"She really was like a mom to me. I definitely think of her more like a family member than a co-worker." she said.
"And I think it's because when I was on set, it was just me. My parents weren't standing there next to me (while I was working).
"So I looked up to her as family, as a parent almost. We were friends outside of the set and she had three children around my age, so we grew up together."
She also shared a close relationship with her on-screen grandmother – played by Agnes Moorehead.
"She was probably my favourite. I had a really, really wonderful and close relationship with her." Murphy told Fox News.
"I didn't have grandparents who lived in California. My grandparents were far away. But she was like my grandma and I saw her every day.
"She didn't have grandchildren, so she called me her granddaughter. I called her grandmama when we weren't filming."
How beautiful is that?!
Since being on the show, Murphy hasn't fallen into the traps of fame like many child stars.
She told Fox News she thinks it's because she had "a strong sense of self".
"So once the show was over, I was excited to go to camp, hang out with other kids my age in the neighbourhood… it was easy for me." Murphy said.
"And since my family moved from Los Angeles to Orange County, I was turning down jobs. And I still do! I probably shouldn't, but I still do."
She also revealed she loves being stopped by Bewitched fans who recognise her in the street.
"I think it's very kind and I'm very open to posing for pictures, meeting fans and answering questions about 'Bewitched'," she told Fox News.
"I'm thankful that people appreciate what I did. I think it's awesome."
And this is what she looks like now: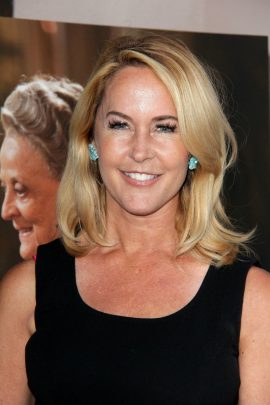 Wow! Were you a fan of Bewitched?