The Princess looked obviously different from her radiant self, leading shocked royal watchers to notice the significant changes to her face, where it appears the publication deepened the lines of her face and gave her large under-eye bags.
The photoshopped image is a stark contrast to the original snap of Catherine looking refreshed yet solemn as she honoured the fallen.
This isn't the first time the Princess has been the subject of "disgusting" photoshop, as an image of Catherine was used for an anti-domestic violence campaign in November 2021.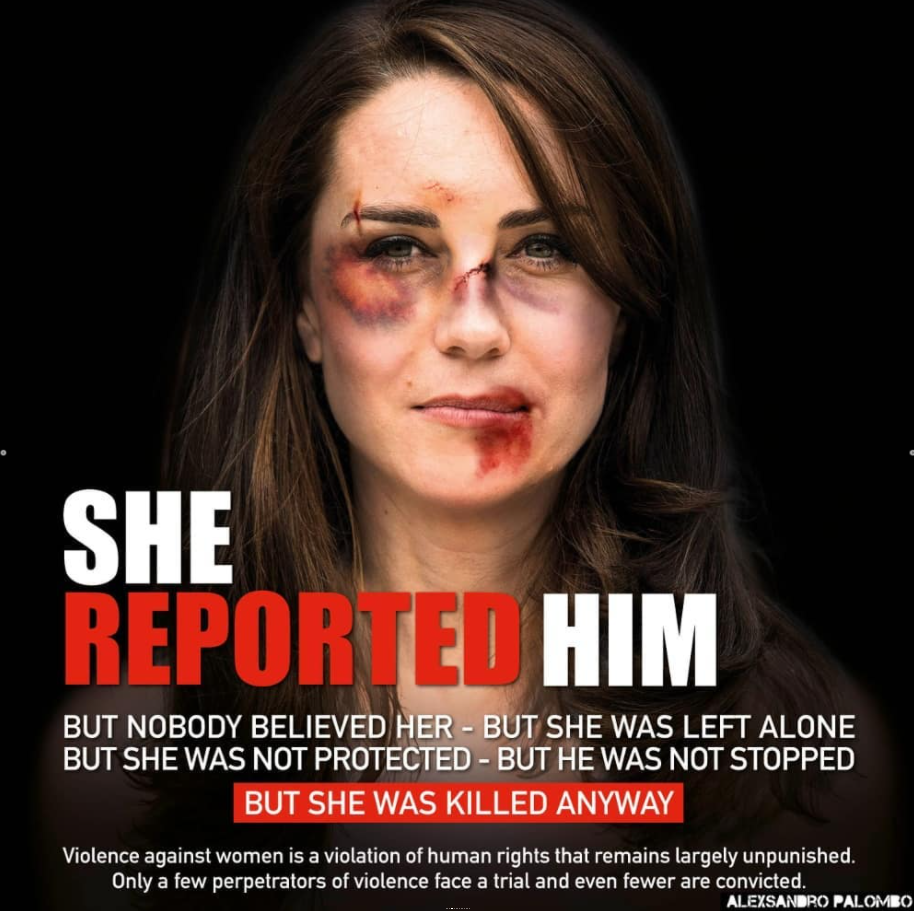 Harrowing photos of a beaten and bruised Kate Middleton were seen across Europe as part of a controversial campaign to end violence against women.
The photo, which showed the Princess' face covered in cuts and bruises was put up at bus stops and buildings all over Milan and around the southern Spanish coastal town of Los Alcazares.
According to The Sun, Kensington Palace was unaware that the doctored picture of the Princess was going to be used for the campaign.
Catherine was one of a number of strong, high-profile women pictured in the campaign. Others include US Vice President Kamala Harris, Queen Letizia of Spain and European Commissioner chief Ursula Von Der Leyen.
The Italian artist responsible for the photos, AleXsandro Palombo, said that the images were intended to shock, rather than suggest that the women were victims of domestic violence.