William and Catherine then proceeded to get down to business, as the couple had travelled to Scarborough to meet with the Two Riding Community Foundation to speak about young people's mental health.
The Prince was in the middle of his speech when Callie decided that she too should be standing next to the royals.
"For Catherine and I, the legacy of today, bringing people together and collaborating, showing what can be done when a community helps together collaboratively is really something we'd like to follow on and I hope can be represented more widely across the country," William was head saying before Callie walked up next to William and stole his thunder.
Drawing laughs from the crowd, William continued: "So you're leading where I hope others will follow. Thank you and well done for making it all happen today."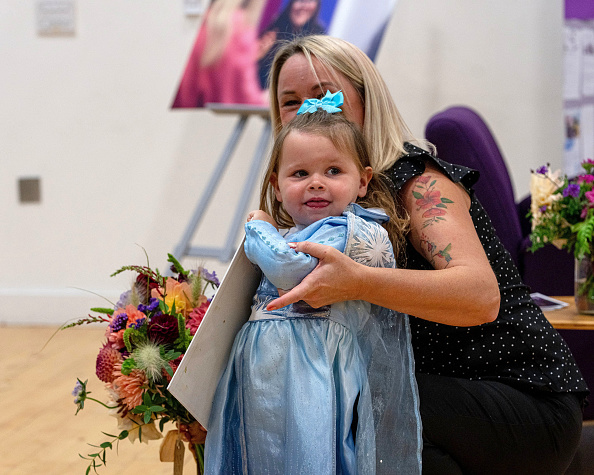 Since returning back to their royal duties, it appears that children all across the nation are eager to meet the newly named Prince and Princess of Wales.
In September, the Prince and Princess were enchanted by the antics of another 2-year-old, named Charlotte Bunting, who ran into the arms of Princess Catherine upon her arrival at the St Thomas Church in Swansea, Wales.
Just like Callie, Charlotte was all dressed up for her meeting with the royal couple, donning a traditional Welsh dress and white converse sneakers. She too spent the majority of the visit next to the couple.
Earlier on the same day, in the RNLI Holyhead Lifeboat Station, in Anglesey, the couple were greeted by a cheerful 4-year-old schoolboy, Theo Crompton, who boasted the broadest smile as he handed Kate a bouquet of pink roses.