According to her children, their mother relishes her role as a grandma.
"She loves seeing them ride, she loves having them round for Sunday lunches and taking them for walks. Doing all the things that we would do as kids," Peter said.
"We quite like leaving them on Sundays. We'll say, 'We'll pick them up later, bye,'" his sister Zara added.
Princess Anne's love for her grandkids is so strong that she happily assists them with their homework, and she's even floated the idea of homeschooling them.
"They face the same challenges as everybody else in terms of home-schooling. And I think that's a challenge wherever you are," Anne had previously said.
"When I was small, we had to pick things and then press them and identify them. And I don't think anybody does that anymore and I was thinking 'Oh, it might be a good idea if we started doing that again'.
"But so far I haven't seen a hide nor hair of them for that suggestion."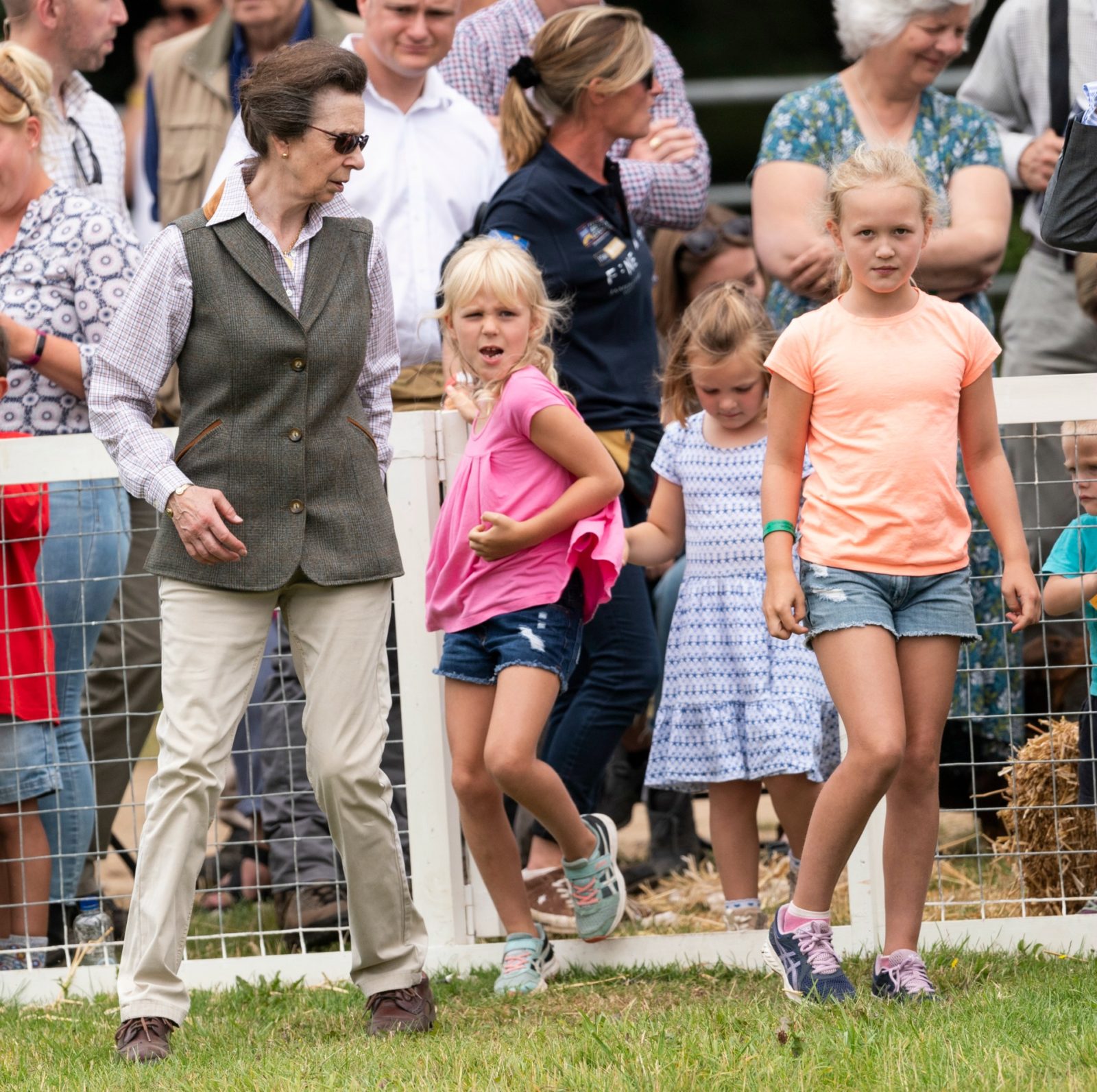 In the past, the 72-year-old grandmother has been photographed on grandparenting duty at the Festival of British Eventing with grandchildren Mia Grace, Savannah and Isla Phillips.
Proving she's just a normal nana, Anne was seen keeping a watchful eye over her three granddaughters as they happily strolled through the park in casual attire for the day's festivities.
While all of Princess Anne's grandchildren hold positions in the line of succession, none of them hold royal titles, as Anne's desire to let them forge their own paths outside the pressures of traditional royalty.
"As a member of the royal family, living with that sort of pressure is hard and the expectations that come with it is hard. And that might have been at the bottom of the list, that it may be less difficult for you. But actually, understanding where they sit within the family and what happens next, it made much more sense," Anne said.