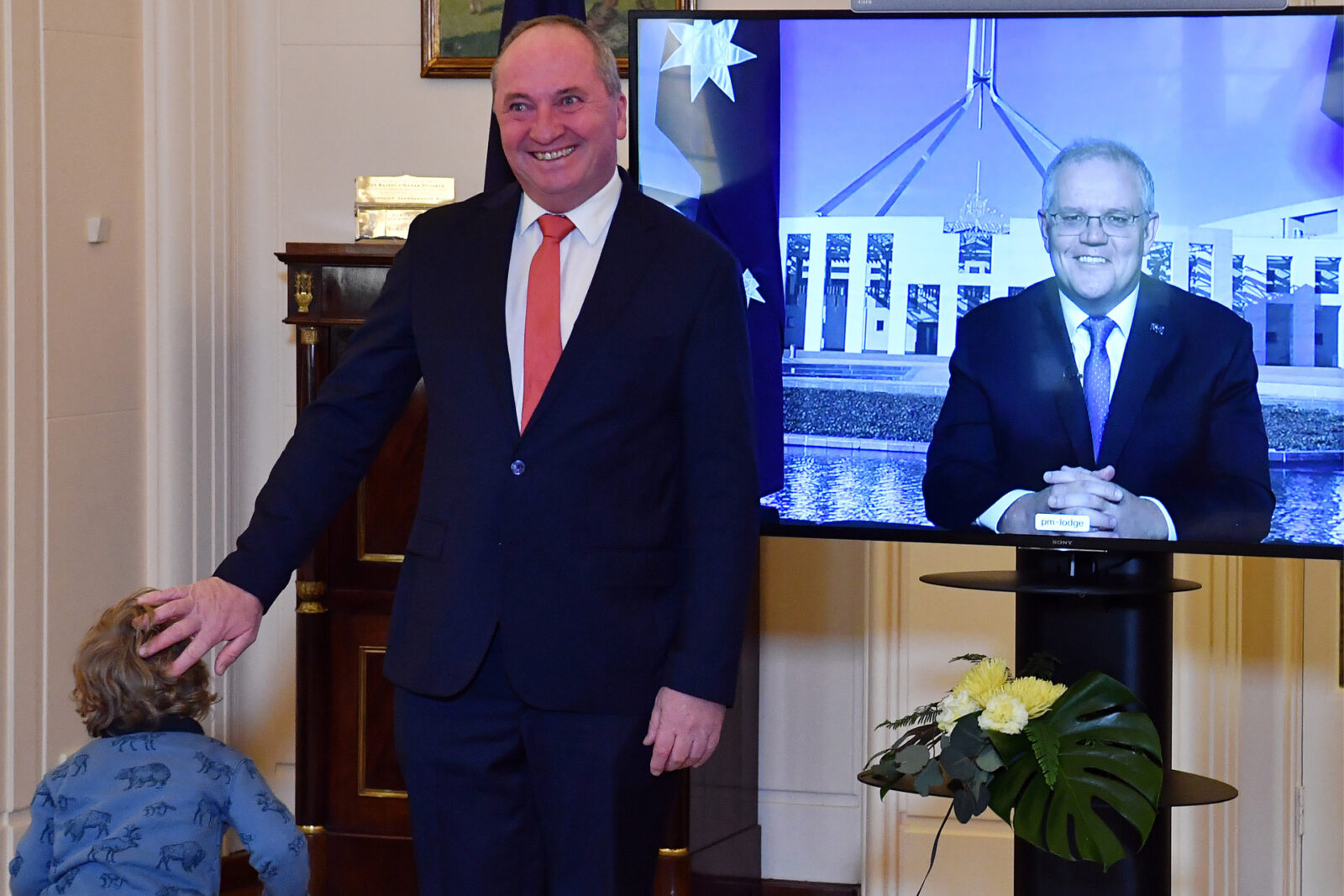 Joyce resigned from his position as leader of The Nationals in 2018, but won his job back on Monday after defeating Michael McCormack in a leadership spill. His earlier resignation from the role came after the fallout from the end of his marriage and highly publicised affair with former advisor Campion. At the time, the Herald Sun published a story revealing that Campion was pregnant, just months after the deputy PM announced the end of his marriage to wife of 25 years, Abberfield.
At the same time, Joyce faced a sexual harassment allegation, which he said ultimately led to his decision to step down from the role. "It's quite evident that you can't go to the dispatch box with issues like that surrounding you," he said.
At the time, Joyce said the claim was "spurious and defamatory" and revealed he had asked for it to be referred to the police. Despite a six-month investigation by The National Party into the allegations, no conclusion was ever reached.
Following the leadership spill on Monday, Joyce spoke briefly to media, saying, "If I thought it was going to happen, I would have brought my hat. I'd like to say to my colleagues how humbled I am that the task going ahead — first and foremost — is to make ourselves a team that is formidable for the next election.
"No one person makes a decision, it's a democratic decision, and nothing is a certainty, and you don't have the minds of other people. And I'm sure that's a question that you're going to be asking about the circumstances that gave rise to this. But that is really secondary. The most important thing is that this is about — first and foremost — the people of Australia, the people of regional Australia, and to be brought about by that wonderful team, The Nationals.
"Before I hand over, I would like to sincerely thank Michael McCormack. I believe that Michael has conducted himself right in the press conference he just had with dignity, and that is something that is a very admirable trait."