"I think making a film at all because I was told very, very early on that I would never make any films," the James Bond star explained. "They said, 'You have everything wrong with your face'."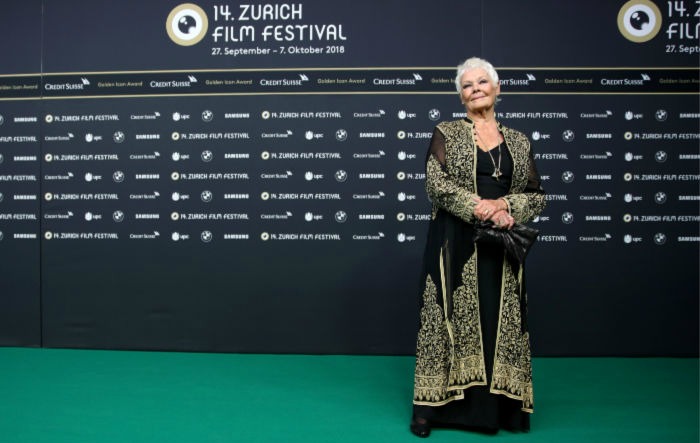 Judi then had a word or two for the person who made the offensive comments.
"So, I would quite like to say to that person, who alas now is dead, but I'd quite like to say – well, actually I did make them in the end," she continued. "Lucky."
She's not the only star who has opened up about being rejected for their looks. In 2015, Meryl Streep revealed she was told she was "too ugly" to be cast in a role for King Kong.
Read more: Meryl Streep was rejected for being "too ugly"
The actress said that she could have taken the comment to heart, but instead chose to believe in herself and audition for other roles.
Ironically, Judi was at the event to accept an icon award in recognition of her impressive decade-spanning career, on both the stage and the silver screen.
"With an Academy Award and six further Academy Award nominations to her name, along with numerous other awards, Judi is a true icon," Zurich Film Festival co-founders Nadja Schildknecht and Karl Spoerri said in a statement. "She has enjoyed an extraordinary acting career across film, television and on stage. We are thrilled to welcome her to Zurich and to screen her latest film, Red Joan."
In the film, which was initially released last month, Judi plays spy Joan Stanley, a retired lady who is unexpectedly arrested by MI5 and accused of providing intelligence to Communist Russia.
Read more: There's nothing like a dame! Judi Dench dazzles in stunning gold jacket
If that wasn't enough, the English legend has a number of other projects in the works. She's finished filming her role as Commander Root in the upcoming action-adventure film, Artemis Fowl. It's set for release next August.
She's also set to star in Six Minutes to Midnight, a drama set in 1939 about Nazi Germany families who send their daughters to finishing school in England. Judi is expected to play Miss Rocholl in the movie, although the film has not yet been given a release date.
Are you shocked that someone told Judi Dench she wouldn't make it as a star? Have you ever been rejected from a job because of the way you look?