"But we are in touch, and their reactions to Helen's death, from all of them, were very touching, very immediate and very sincere. I really appreciated that."
In the face of the heartbreaking loss of his wife, Palin conveyed his enduring optimism about the future.
"Well, I still love doing the things I love," Palin said.
"I still find I'm able to get up and go out into the world. And there's still so much to do, so much to see, so many people to meet. I'm… very fortunate."
At the time of his wife's passing, Palin took to his website to announce the devastating news which came mere weeks after the loving couple celebrated their 57th wedding anniversary.
"My dearest wife Helen died peacefully in the early hours of Tuesday morning. She had been suffering with chronic pain for several years, which was compounded a few years ago by a diagnosis of kidney failure," he said at the time.
"We first met on a summer holiday on the Suffolk coast when we were both sixteen and we married in our early twenties. Two and a half weeks ago we celebrated our 57th wedding anniversary.
"Her death is an indescribable loss for myself, our three children and four grandchildren.
"Helen was the bedrock of my life. Her quietly wise judgment informed all my decisions and her humour and practical good sense was at the heart of our life together.
"The family ask that their privacy be respected at this time."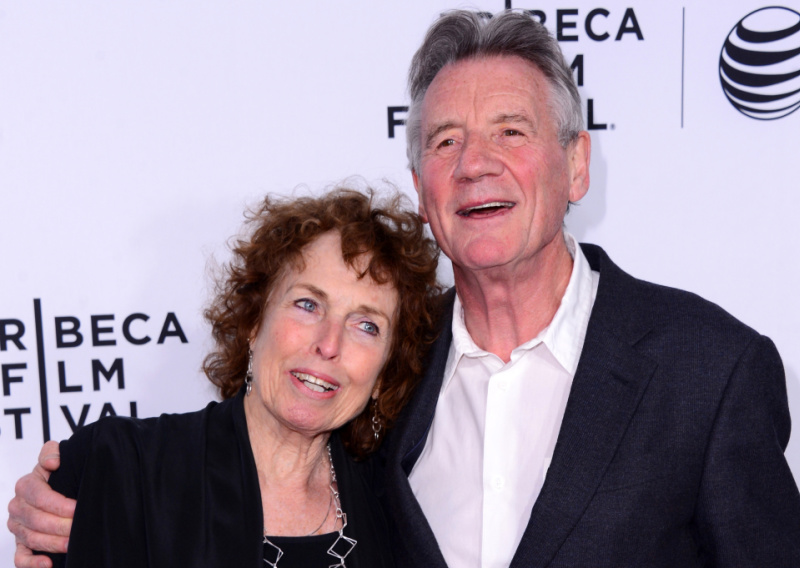 Palin had previously opened up about his wife's poor health during an interview with The Telegraph in 2002, telling the publication that she had entered respite care and was experiencing constant pain.
"I don't think you can cure it, but they will help her manage it," he told the publication.
"She was so active and still is mentally.
"But the body is declining.
"We live life with our fingers crossed."
The couple married in 1966 after meeting on holiday in Suffolk in 1959. The couple have three children, Thomas (born 1969), William (born 1971), and Rachel (born 1975), and four grandchildren.
Palin rose to prominence in the 1960s as a member of the comedy group Monty Python, which produced some of the most iconic and groundbreaking comedy shows and films of all time. In addition to his work with Monty Python, Palin has had a successful solo career as a writer and presenter of travel documentaries, including Around the World in 80 Days, Pole to Pole, Full Circle, and Himalaya.