Head of the Melbourne Medical School at the University of Melbourne, Professor Nicola Lautenschlager who pioneered the research spoke to Starts at 60 about what inspired the study to explore the effects of physical activity on cognition.
"It has already been proven in a lot of evidence-based literature that physical activity can protect your cognitive health and can help you while you age to delay the onset of cognitive decline or dementia," Lautenschlager said.
"The EXCEL Study was about how to implement what we have learned – how can we actually make it feasible for members of the community in Australia to engage in physical activity in a safe way?
"One in five Australians aged 70 and older have mild memory changes, or what we often call 'mild cognitive impairment'. This group as a whole has a higher risk of developing dementia. We know that with modifiable lifestyle factors, such as physical activity, it has been shown we could avoid the onset of as much as up to 40% of all dementia cases.
"Physical activity is one of the strongest protective factors that have been proven, and EXCEL was about how can we actually make it feasible for members in the community in Australia to engage in physical activity in a safe way."
Lautenschlager stressed that just hitting the treadmill at your local gym for half an hour a day wouldn't cut it when attempting to improve your cognitive health, explaining that "usually what we need are two components".
"One is what we call aerobic exercise. So this is exercise where, for example, you walk fast or you cycle fast or you swim fast so that ideally, you break out in a sweat or don't want to talk anymore because you need your air to breathe," Lautenschlager explained.
"And then the other component which is equally important is what we call resistance training, so strengthening your muscles either via dumbbells or resistance bands. And for older people there is also the additional risk of falls when they get older. So we have a special focus also in strengthening their balance."
Lautenschlager found that these two approaches "did improve the mental health of participants, both their mood and as well as reduce anxiety".
"It was safe, so we didn't have any major injuries or roadblocks. So basically, we were able to show with this study, this can be done," she explained.
"The vast majority of our participants found this program very rewarding. They felt well-engaged. They felt supported and encouraged. And so the overwhelming majority of study participants managed to achieve the task which was to reach the guidelines, which for example for the aerobic component are at least 150 minutes per week, wherever you can fit it in during the week to have optimal health benefits."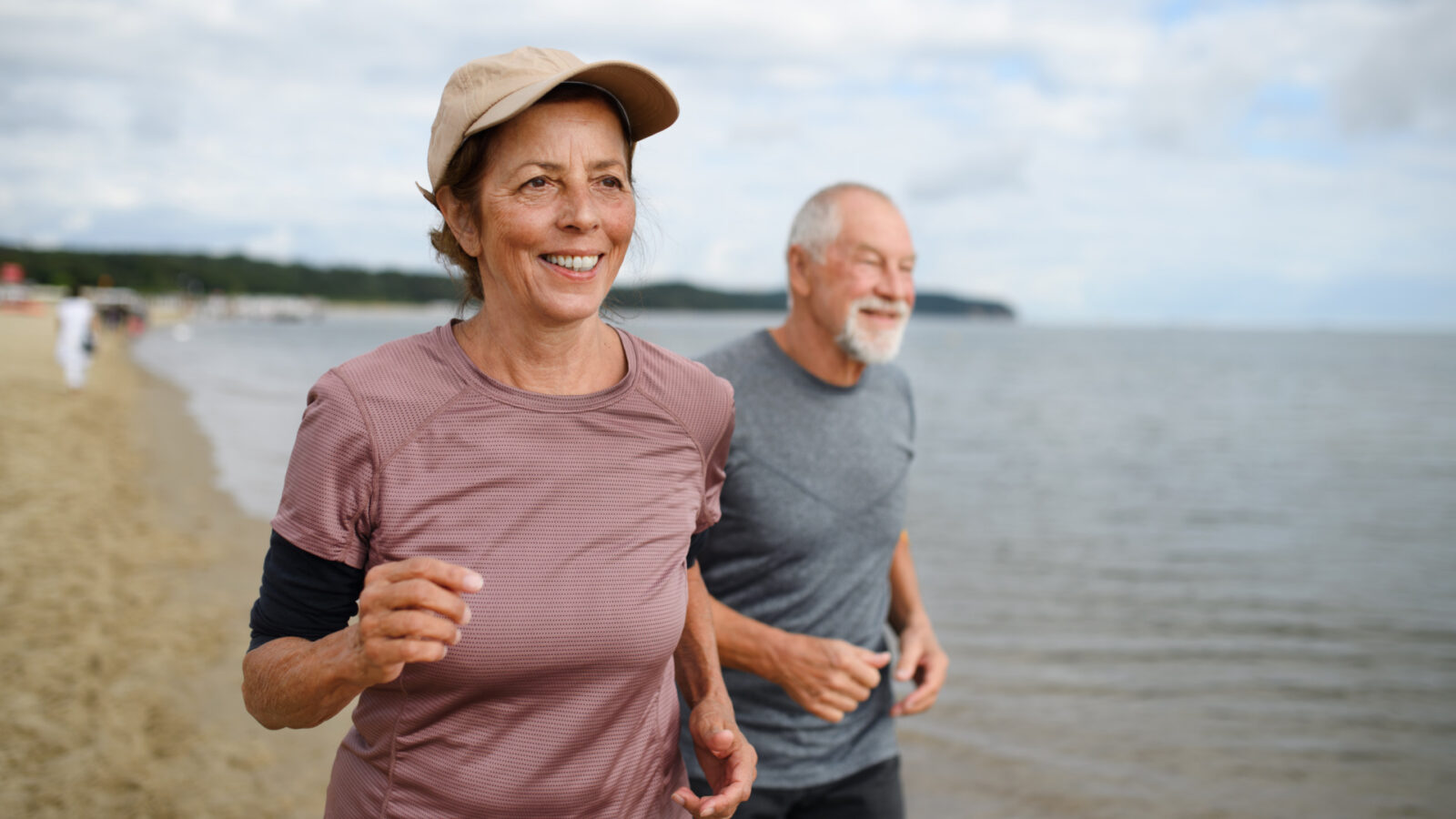 One participant who found the study rewarding was Zeena who saw benefits to both her mental and physical health after sticking to her tailored exercise program.
"My mental health improved as I could see the benefits to my body in a short period of time. I was provided with the tools (dumbbells and rubber bands) which made it easier to exercise at home," she said.
Zeena explained that having an exercise program tailored to her bolstered her commitment to improving her physical and mental health.
"I was interested in having an exercise program tailored for my personal needs and capabilities that could be done at home, at my own pace, and improve my fitness as well as mental health," she said.
"I was reluctant to enrol in a gym or exercise class where often I might be unable to attend the class.
"I found that I was fully committed to performing the exercises daily as per my personalised program. The fact I had to record my daily exercises and then account for them through monitoring was good in keeping me focused on the exercise program."
After successfully completing the study and reaping the rewards of consistent physical activity, Zeena enthusiastically advocated for others to follow suit.
"It is worth a try as you benefit in numerous ways – through exercise getting your heart and muscles in better shape, whilst also improving your mental health through confidence and happiness at achieving your goals," she said.
" I believe I enjoyed the cardio and muscle toning exercises a lot which I had not been doing prior and which is very important as we age."
IMPORTANT LEGAL INFO This article is of a general nature and FYI only, because it doesn't take into account your personal health requirements or existing medical conditions. That means it's not personalised health advice and shouldn't be relied upon as if it is. Before making a health-related decision, you should work out if the info is appropriate for your situation and get professional medical advice.