Rinehart's attendance at the Mar-a-lago launch comes as no surprise as the billionaire has been an avid Trump supporter since his first presidential bid announcement back in 2016.
Rinehart had vocally welcomed Trump's "exciting" presidential move and praised the American business mogul for his plans for the US economy, saying reducing business taxes was "the way to succeed." Even suggesting that the Australian government implement the same policies.
She's also travelled to Washington and had the opportunity to meet members of Trump's inner circle including Rudy Giuliani and Kellyanne Conway, and blasted the American press for their "constant and unrelenting negative coverage" of Trump.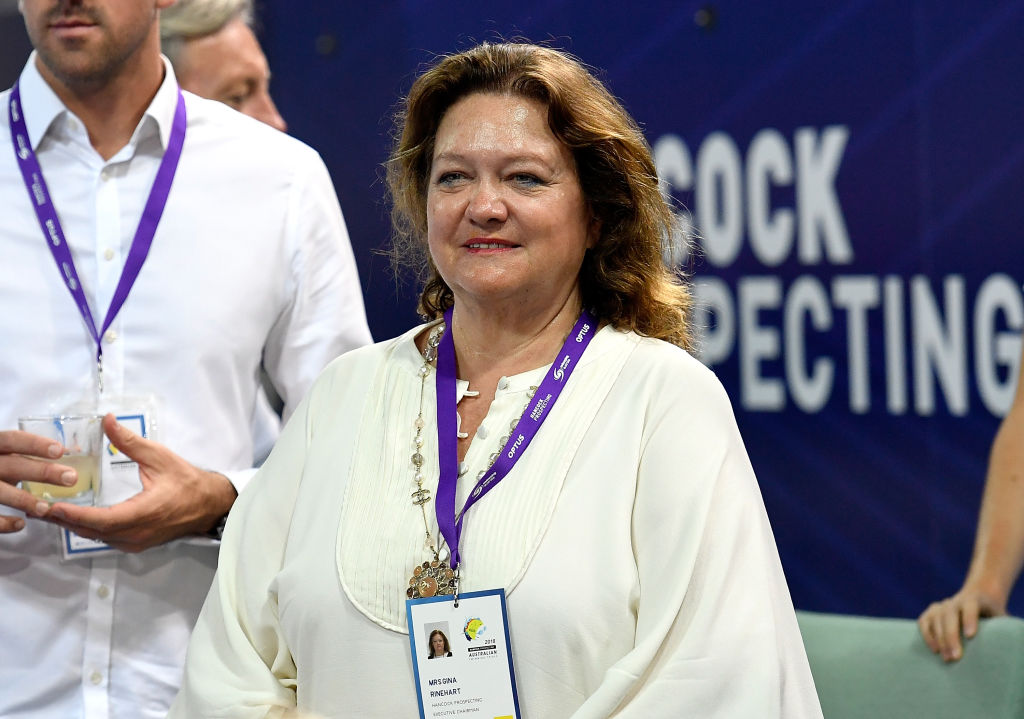 Earlier in October, Rinehart was already making national headlines in Australia after she and Hancock Prospecting pulled their $15 million sponsorship deal with Netball Australia after some of the Diamonds' players refused to wear a uniform that featured branding from  Hancock Prospecting, in relation to controversial comments made by Rinehart's father, Lang Hancock, in the '80s.
While Rinehart was on the hot seat and facing seething comments from the public who condemned Australia's richest woman for withholding the money, Olympic champion Dawn Fraser appeared on 4BC radio to back Rinehart's decision.
Fraser claimed it was unfair to lash out at the mining heiress for the sins of her father.
"She's not her father, I'd hate to be in her position and being slammed over the fact that my father did some things wrong," the four-time gold medalist said.
"She's a hard business woman, she's been brought up in a hard business family.
"She's now gone the other way and she's helping people in sport to achieve to the best of their ability.
"Netball Australia has really gone wrong on this attitude I just think it's so bad for the sport."
Fraser said she was concerned about what consequences the netballer's actions might have on women in sport, considering the work Rinehart has done for the sporting world.
Shortly after the saga, Hancock Prospecting released a statement condemning the use of sporting organisations to be used for social and political causes.