"From a safety point of view, we actually have a roof on these vehicles to give it 100 per cent UV protection for our riders, it's also great for magpies, I've got to say," he said. '
Buxton also said the new technology allows posties to contact Australia Post while they are on the road. The vehicles come with telematics and cameras to help protect posties while they're on the job. 
"We also have the ability for our drivers to alert us if they either are feeling ill, through those telematics, or they're encountering aggressive behaviour or so forth while they're doing their job," he said.
Australia Post's safety and wellbeing general manager, Rod Maule, told a parliamentary inquiry into road safety that the traditional motorbike fleet was involved in the most delivery accidents out of all their vehicles 
"December 14 is the anniversary of the death of a motorbike postie who died last year after being hit by a driver in a 4WD with a bull bar," he said. "It was really tragic and that's why we want to get rid of that mode."
Since introducing the replacement program, Australia Post has already seen a significant drop in incidents. 
Although many of the responses from posties have been positive, not all of them are on board.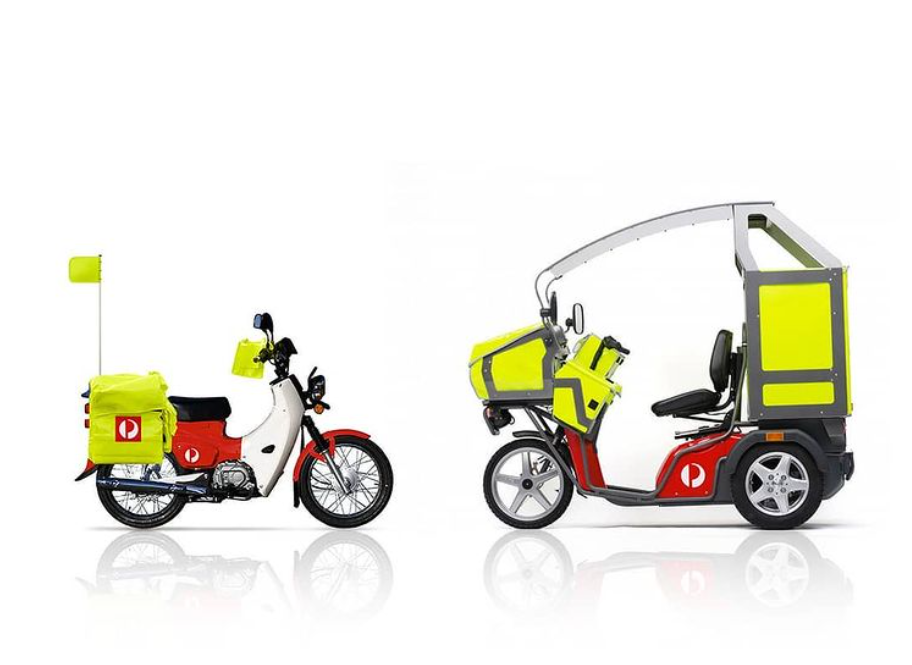 Maule says one of the challenges they faced when introducing the new vehicles has been changing the culture of posties who joined the postal service because they love riding motorbikes. Unlike motorbikes, these new electric vehicles can only reach 45km/h and are only permitted on footpaths. 
However, posties are recognising that the times are changing and the products they deliver are bigger and bulkier. 
"The reality is they can go for longer, they can carry more, they don't need to refuel as often, and there are trade-offs at the end of the day, especially when you look at it from a safety point of view, (but) this is where we see the benefits," Buxton said.
While the postie bike has been a helpful vehicle for posties, Buxton says that they will eventually be phased out.