The former Celebrity Masterchef and Big Brother contestant took to Instagram again later in the day to share an important message about healthy body image with her fanbase.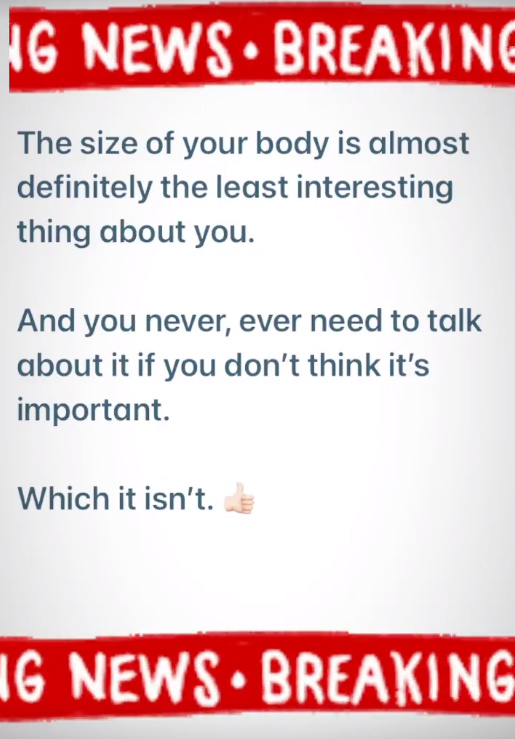 Swan has credited her impressive weight loss to a combination of meditation, giving up alcohol, and increasing her daily step count during Melbourne's extended Covid-19 lockdown.
Earlier in the year, Swan took to Instagram to share how great she felt after a booze-free night out.
"Booze-free activity degree of difficulty: 10 = karaoke. UNLOCKED! I can't quite believe it but it IS POSSIBLE. Fresh as a daisy this morning and I still have my voice!" she captioned the photo.
 

View this post on Instagram

 
Swan revealed to The Project in October that she had made the decision to quit drinking, telling viewers, "I haven't had a drink in about nine months", in comments published by news.com.au.
"I do recommend it. If you're thinking, 'oh, maybe I'm drinking a bit much' or 'it's not helping me anymore', I think that's the biggest thing I've taken from it, is that it didn't help," she said.
"With the pressures and anxieties and worries and being responsible for kids, and their whole life has changed and you're their parent, you feel enormous guilt, though it's all out of your control, you kind of feel like having a few drinks will take the edge off and a couple of drinks does but eventually it's at the stage where it doesn't help and it certainly wasn't helping me."