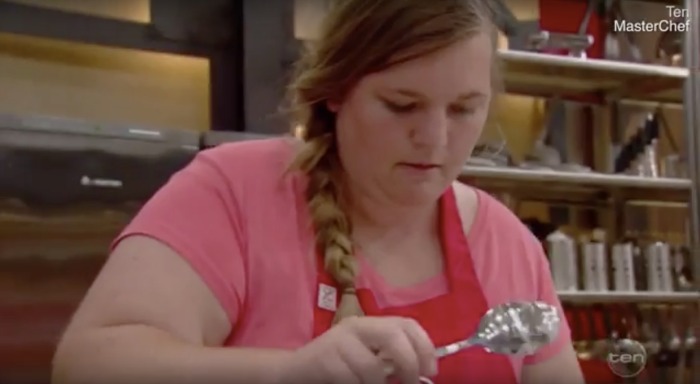 One viewer tweeted: "Are we allowed to say Chinese whispers anymore? Or has it gone the way of golliwogs and fags lollies?"
But some people leapt to the amateur cook's defence, asking what else Kristen could have said and suggesting that the cooking show hopeful didn't mean any harm by it. One user wrote: "Oh come on, it's just a name they call it. It's not racist."
The term 'Chinese whispers' has been widely used in the UK and other English speaking countries as the name of a children's party game. The game is played when one person whispers a message to the person next to them, and so on, allowing the inaccuracies to build up until the final version is barely recognisable as the same message.
It is believed that the game was previously known as 'Russian gossip' or 'Russian scandal' and that the name may have been changed to reflect the Chinese language being difficult to understand or translate. In America, the game is commonly referred to as 'Telephone'. 
While some people say that the use of the term is inoffensive, noting that plenty of people say "It's all Greek to me" or that someone is talking "double Dutch" when they merely mean that they don't have a good understanding of what's being said. But others say that Chinese whispers denigrates Chinese people as less intelligent or poor communicators.
As for Kristen, the criticism may make her think twice about her decision to appear on the cooking show. She'd previously spoken about her reluctance to take part in the ratings hit, revealing she had actually considered applying for a number of years before finally going for it.
"I've looked at the application for a few years in a row now. I've never gone through with it – I think I just lacked a bit of self confidence," she said. "I thought I couldn't do it because of personal issues. I felt a bit overweight – I can't be a cook, I need to do something else.
"You place a lot of expectation on yourself and a lot of expectation on how you should look and what you should do if you are a certain way and I think it took a long time to accept me and be kind to myself. Do what makes me happy."
What do you think? Is it wrong to use the phrase 'Chinese whispers' nowadays?