"I make sure my mental health is always looked after as well. I think sometimes people forget about it, but I get lots of sleep so I don't just work."
While Todd might have nailed the balancing act that is a busy life in showbiz now, he says he did once cave into the pressures of the industry. Being constantly under the camera's gaze took its toll in 2012 when Todd says he gave in and found himself getting Botox – a decision he jokes made him look like an "ageing queen from the Gold Coast". Now, he says he's finally learned to embrace the ageing process and is even on a first-name basis with his wrinkles.
"I got sucked into it because everyone was getting it… and I just went with it," he said. "I looked at myself on TV on one episode of Dancing with the Stars and I looked ridiculous.
"I had to go on TV every week looking like that! I was like, 'what have I done'. I'll never ever ever do it again. My face set like granite and so when I talk I use my face, I gesticulate, I'm a storyteller. I'd go on stage and I'd be telling these stories and I knew that I wasn't getting the physical facial chaos and so I felt trapped in my own skin. I hated it.
"I'm now loving my wrinkles, I've embraced them. I love them and I've named them. I've got these two on my forehead, Ada and Elfie. I've just embraced it."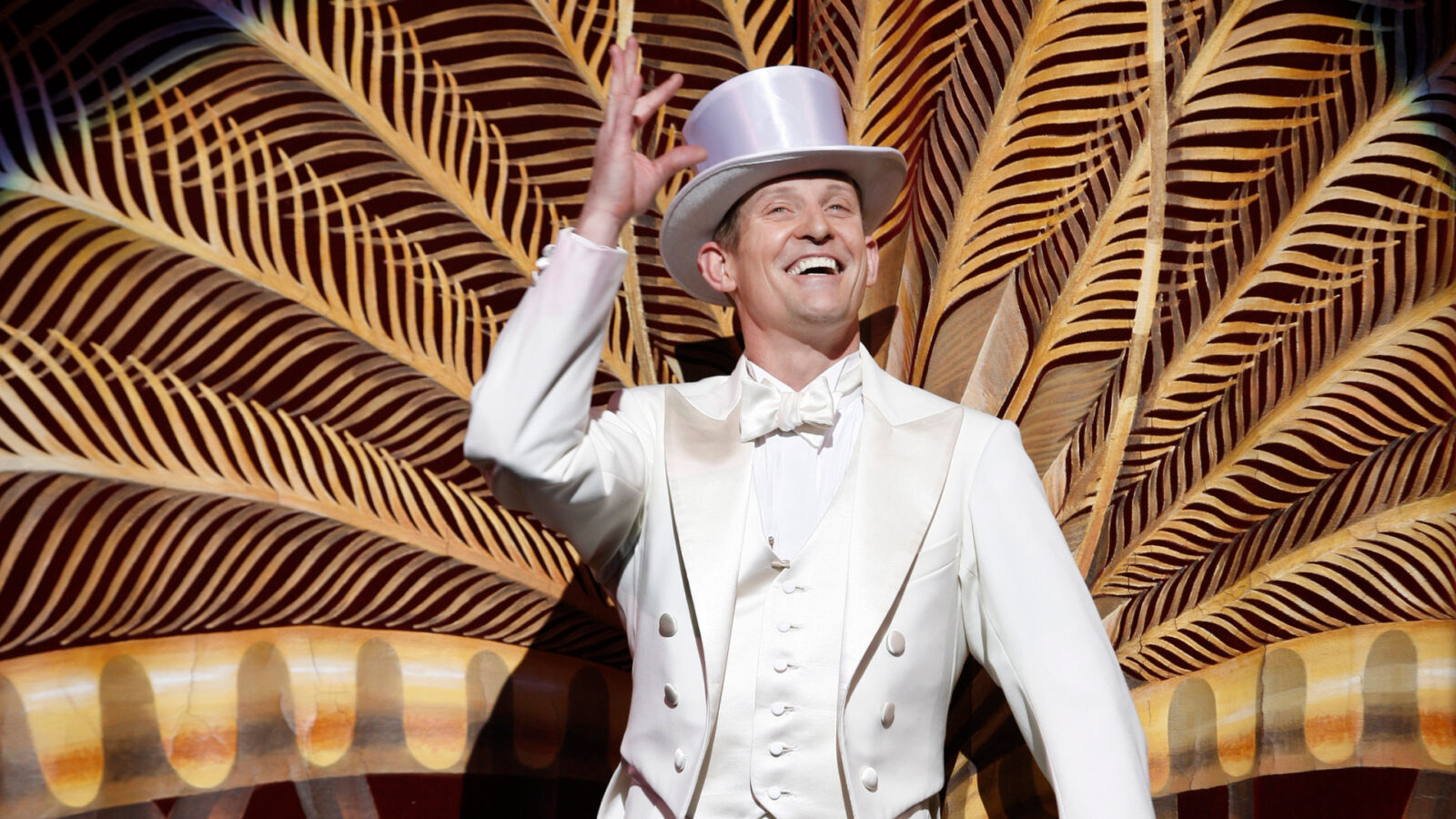 After a couple of years as a professional dancer, Todd says he quickly learned the importance of diversifying his skill set, after watching many dancers' careers cut short because of the harsh toll it took on their body. And so, he added singing to his arsenal and his career began to show the first signs of just how successful he would become.
"I always knew that I'd do it, I just never knew I'd still be doing it at 55," he said. "Dancing has been great but I've got arthritis, so I'm now just sort of focusing on the other areas. It became very clear to me that I had to focus on singing and more of an all-round entertaining arsenal if I wanted longevity. Nowadays, I still dance but dance is actually what I do least in my shows. I don't just sit still, it's very energetic but I like a chat, I like singing."
Perth in the 1980s didn't offer Todd a lot of opportunities to get into roles as a professional male dancer, but with his mum and grandma being dance teachers he was lucky to essentially grow up at the back of a dance studio, which he joked was "cheaper than a babysitter". The early exposure to dance clearly sparked something in him, and by the age of 10 he'd gotten into ballroom dancing and eventually would go on to represent Australia at international ballroom dance competitions.
While he always knew he was destined for stardom, his mum was a little more pragmatic and made him get a "real job" as a backup. "When I left school, I was a travel agent. Mum made me have something to fall back on as all good parents do in our industry and I kept saying 'I don't need anything, I'm going to make it'," he laughed. "I got a job at a travel agency, and then showbiz called".
Todd says the real turning point for his career is one he'll be forever indebted to Peter Allen for, and that was his highly successful lead role in The Boy from Oz. He says the role "put him on the map" and set him up for his future role on Dancing with the Stars and allowed him to do his one-man shows.
Todd McKenney sings Peter Allen and lots more will celebrate his "huge debt of gratitude" toward the singer-songwriter, but also feature hits from his all-time favourite performers including Bette Midler, Tom Jones, Barry Manilow and Prince. The performer said the cabaret-style show is like a "fabulous dinner party with friends". The interactive performance includes lots of chatting with the audience, banter, jokes and stories – which Todd says, makes the show incredibly "unpredictable" and a "lot of fun".
"When I do these shows, the chat for me is as important as the singing and dancing," he said. "So, I think it's really important by the end of the show [the audience] get a sense of me, who I am and my humour."
Get your tickets to Todd McKenney sings Peter Allen and lots more here. Todd is only performing his show in Melbourne so get in quick before it sells out!