Since establishing the Michael J. Fox Foundation for Parkinson's Research in 2000, the actor has raised more than AUD$ 2.25 billion (US$ 1.5 billion) into research for the disease.
During his speech, Fox opened up about the challenges he faced after being diagnosed with Parkinson's at just 29.
"The hardest part was grappling with the certainty of the diagnosis and the uncertainty of the situation," he said, calling the disease the "gift that keeps on taking".
Fox also took a moment to mention his wife of 34 years, Tracy Pollan, for being his pillar of strength and support.
"Tracy made it clear she was with me for the duration," he said before inviting his wife on stage as concluded his speech saying, "I cannot believe I have been standing here for this long, it's a miracle."
"I can't walk and carry this thing [the Oscar] so I once again ask Tracy to carry the weight."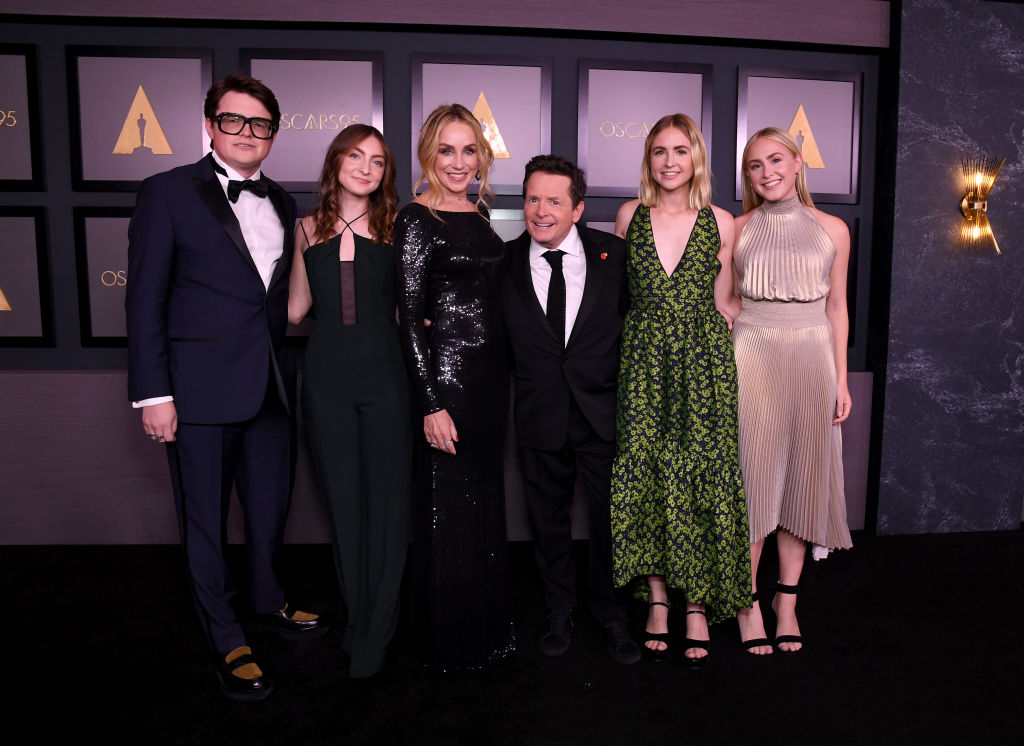 Beyond Parkinson's, Fox has had a particularly challenging time with his health. Back in 2018, the acclaimed actor had a non-cancerous tumour removed on his spine that could have left him unable to walk.
He told People that the surgery to remove the tumour was "risky" as it was constricting his spinal cord. Ultimately, if they left the tumour alone it could have led to paralysis, but removing it could have caused further damage.
Fox took the risk and went through with the surgery, which thankfully was successful, but it wasn't easy. The actor had to learn how to walk again and just when he thought the challenge was over, he suffered a fall and broke his arm.
"That was definitely my darkest moment," he told the publication.
"I just snapped. I was leaning against the wall in my kitchen, waiting for the ambulance to come and I felt like, 'this is as low as it gets for me'. It was when I questioned everything. Like, 'I can't put a shiny face on this. There's no bright side to this, no upside. This is just all regret and pain'."
Fox said this event drained his optimism and he was left asking himself how he would help others go through their challenges when he was finding it so difficult to get through his own. But, the incredibly brave actor pulled through and regained his positive perspective again and found the strength within to go on.
"Optimism is really rooted in gratitude," he said.
"Optimism is sustainable when you keep coming back to gratitude, and what follows from that is acceptance. Accepting that this thing has happened, and you accept it for what it is.
"It doesn't mean that you can't endeavour to change. It doesn't mean you have to accept it as a punishment or a penance, but just put it in its proper place. Then see how much the rest of your life you have to thrive in, and then you can move on."