The former Bond Girl noted that she's always being told about women giving up as they get older, saying cutting your hair is often one of the first ways it happens.
"People have said, 'When I had my first child, my husband told me I had to cut my hair off.' Like, really?," she said.
"And then I meet women who say, 'I never cut my hair. Even though I have four children. I told my husband until Jane Seymour cuts her hair, I'm not cutting mine.'
"And then I point out the only reason I didn't cut my hair is I had it cut once and I wanted it to flip – but it flops!"
Seymour's photoshoot at 67 was the third time she had modelled for Playboy, and she told the magazine she'd never felt more sensual.
"I feel much sexier now than I ever did when I was younger. There's an enormous freedom in having lived as long as I have," she said.
The Live and Let Die actress continues to prove she isn't shy in showing off her figure, flaunting her toned body on social media during an intense pilates routine recently.
"Have you gotten your Wednesday workout in yet? One thing I like to remember when it gets tough is that although you may not be there yet, you're so much closer than you were yesterday! You can do this!," she wrote.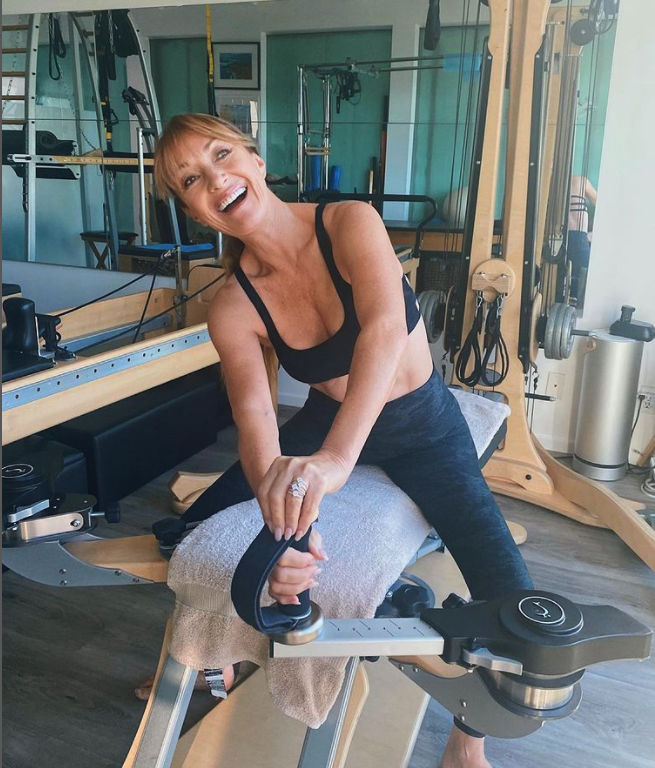 Seymour is set to star as the titular character in the upcoming television show, Harry Wild, in which she plays a retiree with a love of sleuthing.