"It was her own festival celebrating an extraordinary life. What a total babe. Check out @legacyoflives & thanks to @tinandcoppermedia & all who worked so hard to put it together."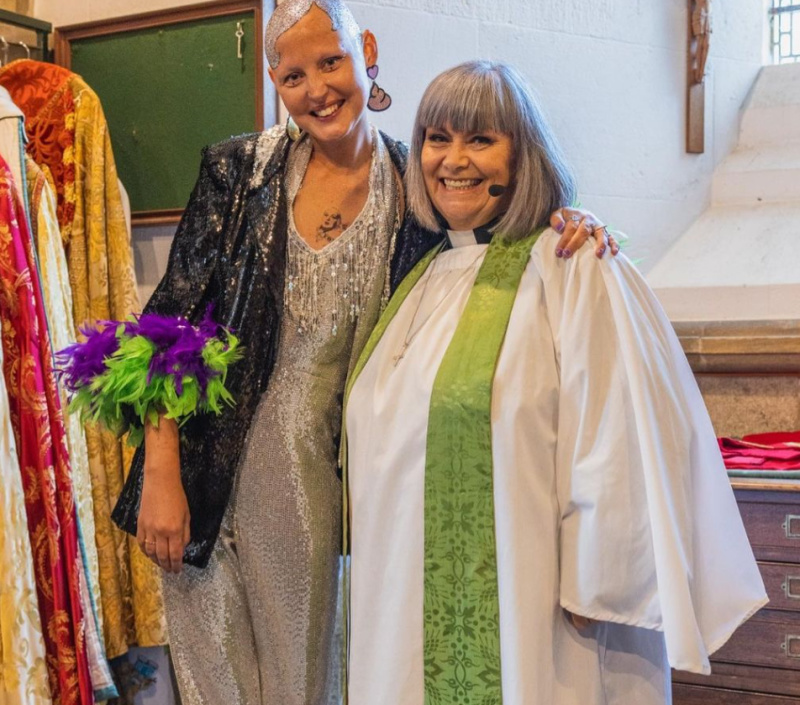 The event garnered widespread praise from fans, with many lauding French for her kind gesture while others were fascinated by the idea of a living funeral.
"I love this! You look fabulous and so does she. I love the idea of a FUNeral," one fan wrote.
"You were an absolute dream, thank you for being the Vicar for us and thank you and Gerry for the kindness x."
"This is absolutely amazing and moving . Dawn you just beautiful being inside out my darling." 
"How amazing in every way!"
"Oh Dawn. This is so unbelievably and overwhelmingly lovely."
Hallenga also took to Instagram to reflect on what she described as the "best day" of her life.
"I am still processing all the feelings, the wonder, the ridiculousness, the MAGNITUDE of Saturday (and my adrenaline hasn't calmed the f down yet) but suffice to say it was THE BEST DAY OF MY LIFE," she wrote.
"If you're a little behind, in January I decided I wanted to organise my own living funeral, my FUNeral, and in doing so celebrate a life that I have truly loved, surrounded by people I loved.
"It was during a psylocibin (magic [mushroom emoji]) journey later in January that my very wild and wonderful ideas were concocted and in March I started to organise the event of my life."
The Vicar of Dibley which aired from 1994 to 2007, quickly gained worldwide popularity and became a cultural phenomenon. French's portrayal of Geraldine Granger, a progressive and unconventional vicar in a small English village, resonated with audiences due to her warm-heartedness, comedic moments, and her skill in addressing important social issues with humor and compassion.