"These scam messages are sent using 'AusPost' sender ID and, due to the way smart phones group these communications, the scam text would appear together with the legitimate thread of Australia Post messages."
The company released images of the types of text messages received to show customers the difference between fraudulent and legitimate texts.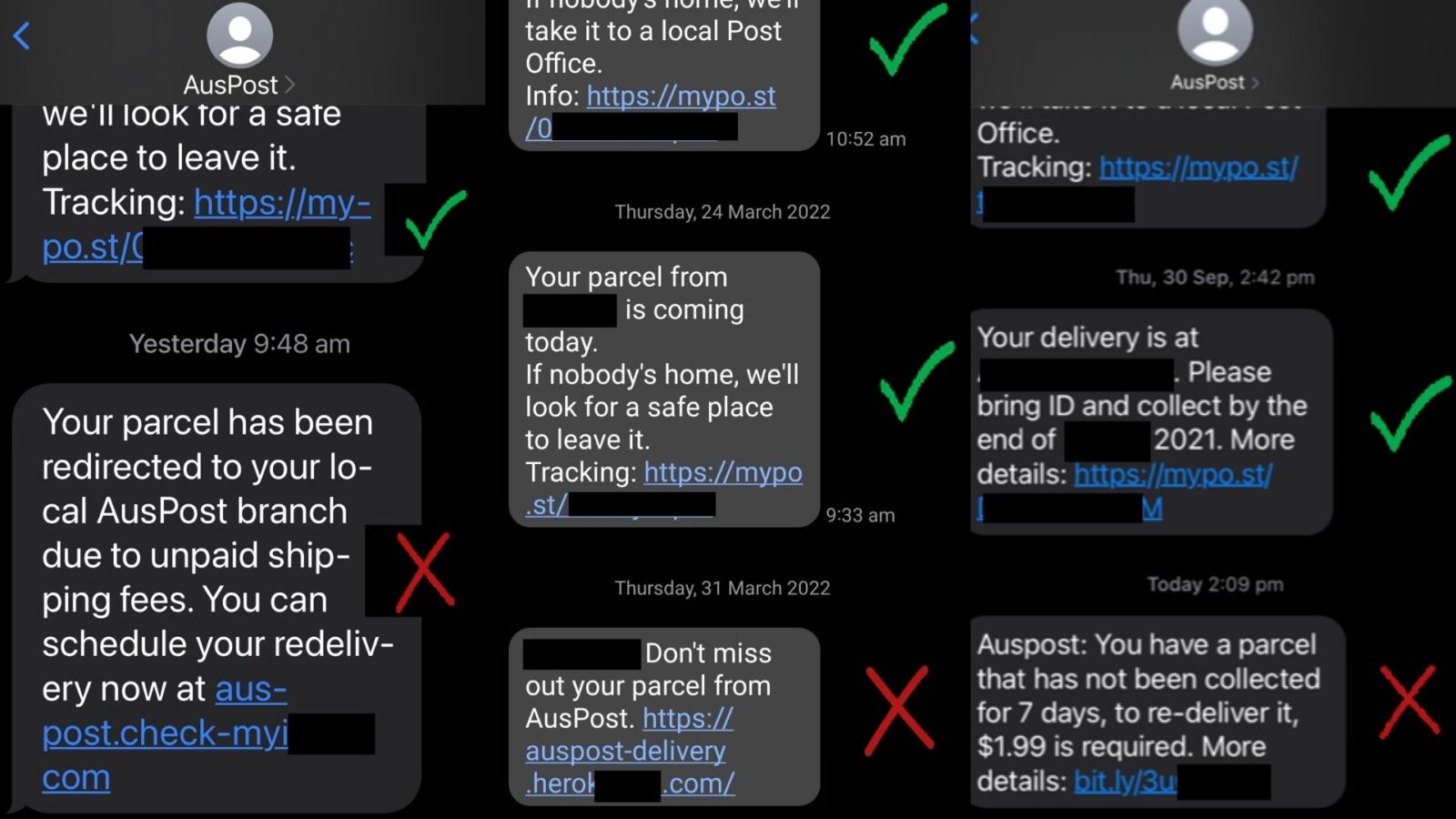 Australia Post warned that if the link is clicked, the "link will lead to fake Australia Post website which is designed to steal your personal and financial information".
This is not the first time Australia Post customers have been targeted by scammers, the company warned customers of a similar text message scam in October 2019.
Police issued a warning at the time saying the scam was sophisticated enough that customers may not know they've fallen victim until "debt collectors come knocking".
"In this convincing scam, the text messages appear in the same text thread as legitimate Australia Post communications giving you a sense of trust," Queensland Police warned.
"Once you click on the link however, you will be led to a fake website asking for personal particulars and sometimes a payment."
Australia Post said they would "never email, call or text you asking for personal or financial information or a payment".
According to the latest Scamwatch data, Australians have lost $167 187 343 in 2022 so far, with over-60s being targeted by scammers.