"We want to pack as much nutrition, nutritional value and flavour and pleasure and joy with every single mouthful," chef Amanda Orchard told 7News.
Brightwater CEO Catherine Stoddart adds that the appearance of a puree might be deceptive and not indicative of its actual quality.
"There are mixes of food that add additional protein, that add additional minerals and vitamins that people don't normally get," Stoddart said.
Although the idea of printing food might sound like something from a Sci-Fi film, the concept has been around for years.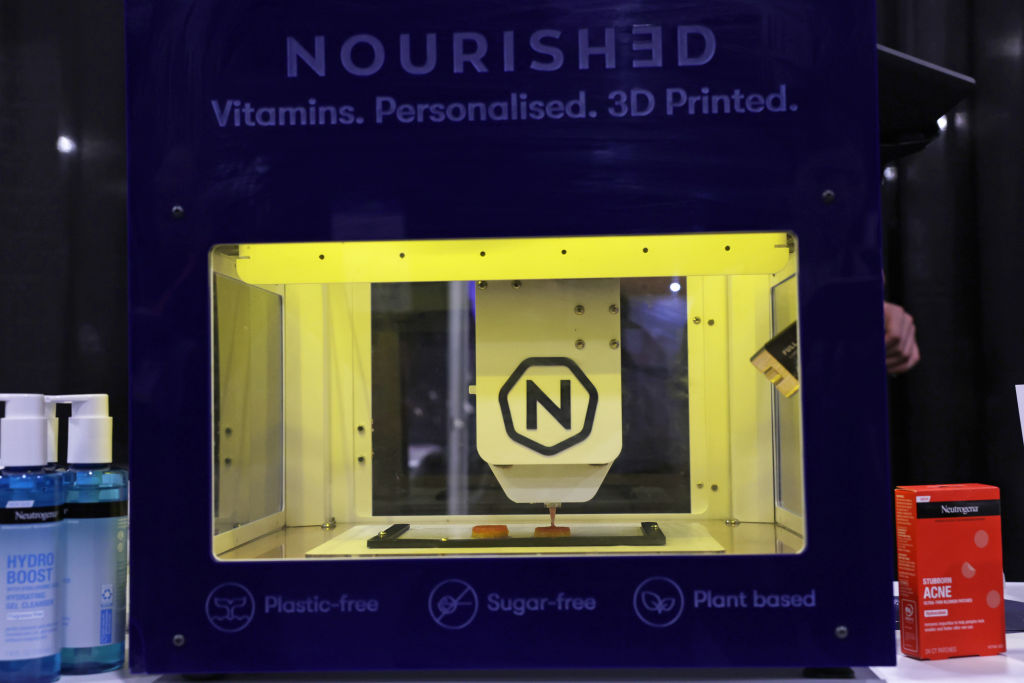 The first ever 3D food printing studio was opened back in 2020 by a man named Barry Callebaut under the brand name Mona Lisa Chocolate. After its success in crafting chocolate, researchers believe 3D printing can also revolutionise savoury meals.
According to CSIRO,  3D printing technology's precision in layering allows accurate control over calorie and nutrition intake in each layer. This means 3D printing "could be used to prepare on-demand foods of customised texture and nutrient loading."
They also note that "food printing is particularly suited to niche food applications, for example, personalised nutrition and texture-modified foods for people with swallowing difficulties, referred to collectively as dysphagia."
An estimated 50 to 60 per cent of aged care residents have swallowing difficulties. In order for aged care homes to follow dysphagia dietary guidelines, foods often need texture adjustments or thickened liquids, however, these changes often lead to unappealing flavours.
But with 3D printing, this may no longer be an issue.
"All we have done is try to create beautiful presentation, more nutritious food and a more enjoyable dining experience for them to stimulate their appetite so they can eat more," Dr Liezhou Zhong from Edith Cowan University said.
The proposed plan for 3D-printed meals for seniors comes three months after it was announced that as part of the government's $12.9 million promise to improve nutrition in the aged care sector, over 700 checks will be carried out to ensure that aged care providers are serving meals that are delicious and provide the appropriate nutrition needed for their clients.
Nutrition experts and dietitians will also be assessing up to 500 menus from nursing home providers to ensure that its residents are receiving nutritionally balanced meals.
The government has also implemented a new hotline unit called the Food, Nutrition, and Dining Advisory Support, which aims to help standardise the quality of food being served to Australia's ageing population.