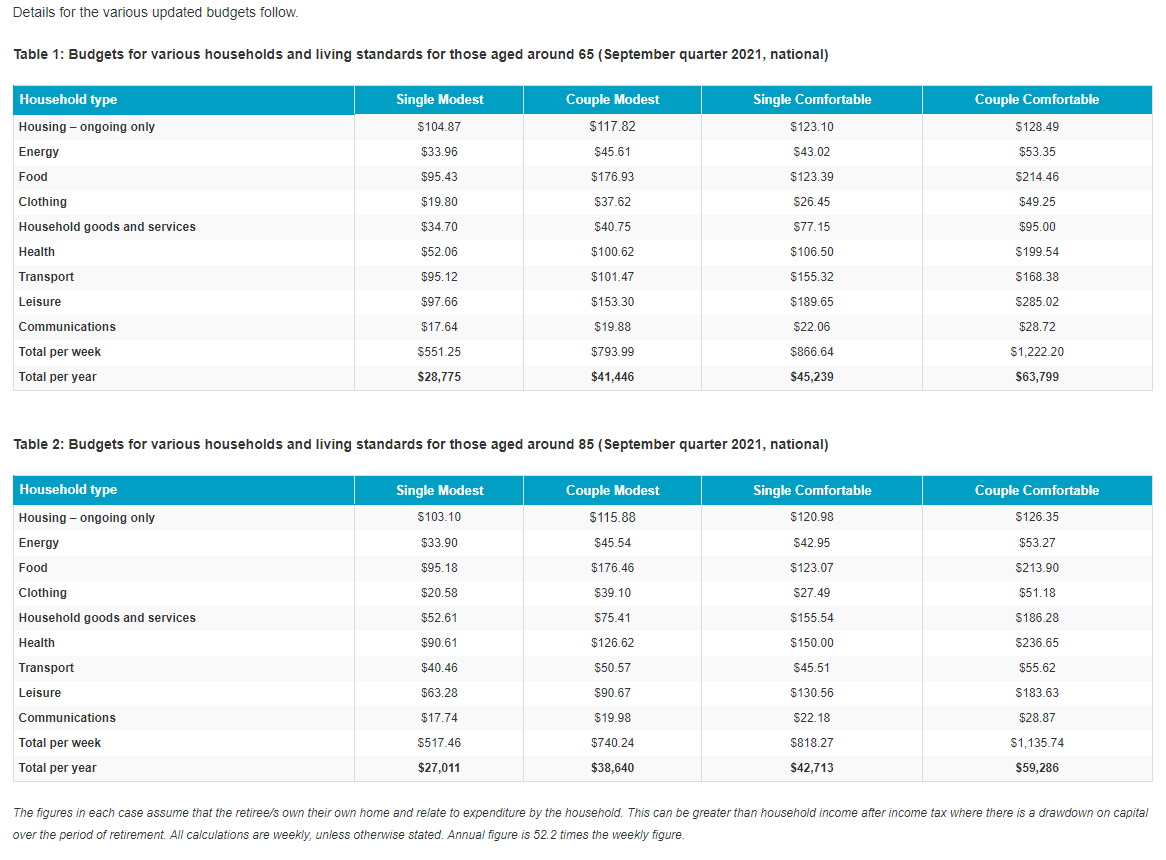 "Australian retirees are now facing significant pressure on their budgets, given a range of unavoidable price hikes including petrol and council rates," said ASFA Deputy CEO, Glen McCrea.
"It's critical that future retirees are able to build sufficient retirement savings to ensure they can have dignity, health, vitality and connection in retirement. Moving Australia to the 12 per cent Superannuation Guarantee (SG) setting is an important step towards ensuring future generations can be confident to meet the financial challenges of retirement," Mr McCrea concluded.
This report also details the retirement budget changes compared to that of previous quarters. The biggest change to the budgets of retires was in fuel prices. The cost of fuel rose 7.1 per cent over the September quarter, due to both global oil prices and supply disruptions. Over the previous 12 months, the cost of fuel has risen by more than 24.6 per cent.
The cost of vehicles and transportation has risen by more than 6.2 per cent over the same twelve-month period, and 1.4 per cent over the last quarter. This is likely due to the combination of continuing demand, and restricted supply due to complications caused by Covid-19.
Property rates rose by 3.3 per cent. This is the largest property boom since 2016. This rise may be due to the freezing of council rates or the implementation of smaller rises or even rebates by governing councils to assist homeowners over the Covid-19 period.
The cost of eating out has risen too, with restaurant meals costing 1.6 per cent more than the June 2021 quarter, and take away meals cost 1.3 per cent more over the same period. This is likely due to the meal voucher schemes that were introduced in both Sydney, and Melbourne after their extensive lockdowns across 2020 and 2021.
The cost of furniture rose by 3.8 per cent due to issues with both supply shortages, and elevated demand from consumers.
Computers and other audio and visual technology equipment rose 1.8 per cent in cost this quarter, also due to complications arising due to Covid-19 shutdowns, leading to stock shortages.
Finally, domestic travel and accommodation costs rose 3.8 per cent also, potentially due to the strict border rules enforced by various state governments.
The report details that on the whole, the annual increase in retiree budgets is at its highest level since 2010.