It's a nightmarish situation, but one that many over-60s can relate to. Your elderly but fiercely independent parent, who has steadfastly maintained for years that residential aged care is just not an option for them, suddenly takes a turn for the worse and you've got to figure out how to look after them while also balancing your own life responsibilities.
This is exactly what happened to Annette Charter, 70, when her 91-year-old mother Anne developed pneumonia and had to be hospitalised. Anne suffered a bad reaction to the antibiotics she was being treated with and became delusional, which led to her doctors putting her in the dementia ward, with the intention of placing her in a rehabilitation hospital.
"We could see the way it was going in the hospital – she doesn't have dementia or anything like that, but she was sort of spiralling," Annette says. "It was really frightening."
Determined to honour her mother's preference that she not be placed in any kind of long-term residential care facility, Annette rang Prestige Inhome Care, an in-home care provider that had already been providing Anne with companionship services twice a week.
"Thanks heavens we knew about Prestige," Annette recalls. "We called them up and said 'we want to bring her home, can you help us?' and they could. So we busted her out of hospital."
The doctors, who had initially been reluctant to discharge Anne, relented once Annette informed them that she had procured 24-hour in-home care from Prestige.
"As soon as we said we could get her 24-hour care, they just let her go home," Annette recalls.
"Once she got home, they changed the medication and the care was just fantastic. It was great [that] she could go to sleep at night knowing that if something happened, there would be someone to deal with it. I think it made Mum feel very secure that there was always someone here."
Thanks to the excellent care Anne received at home from Prestige, she recovered well enough to no longer need 24-hour care, but chooses to maintain Prestige's services six days a week for companionship and general help around the home.
When a parent says 'no' to nursing homes
Having an existing relationship with Prestige clearly made a real difference to the outcome Anne experienced.
Like many older Australians, Anne had long made clear that she had no intention of going into residential aged care. Annette and her siblings supported their mother in this matter by taking turns to help Anne out whenever she needed assistance at home.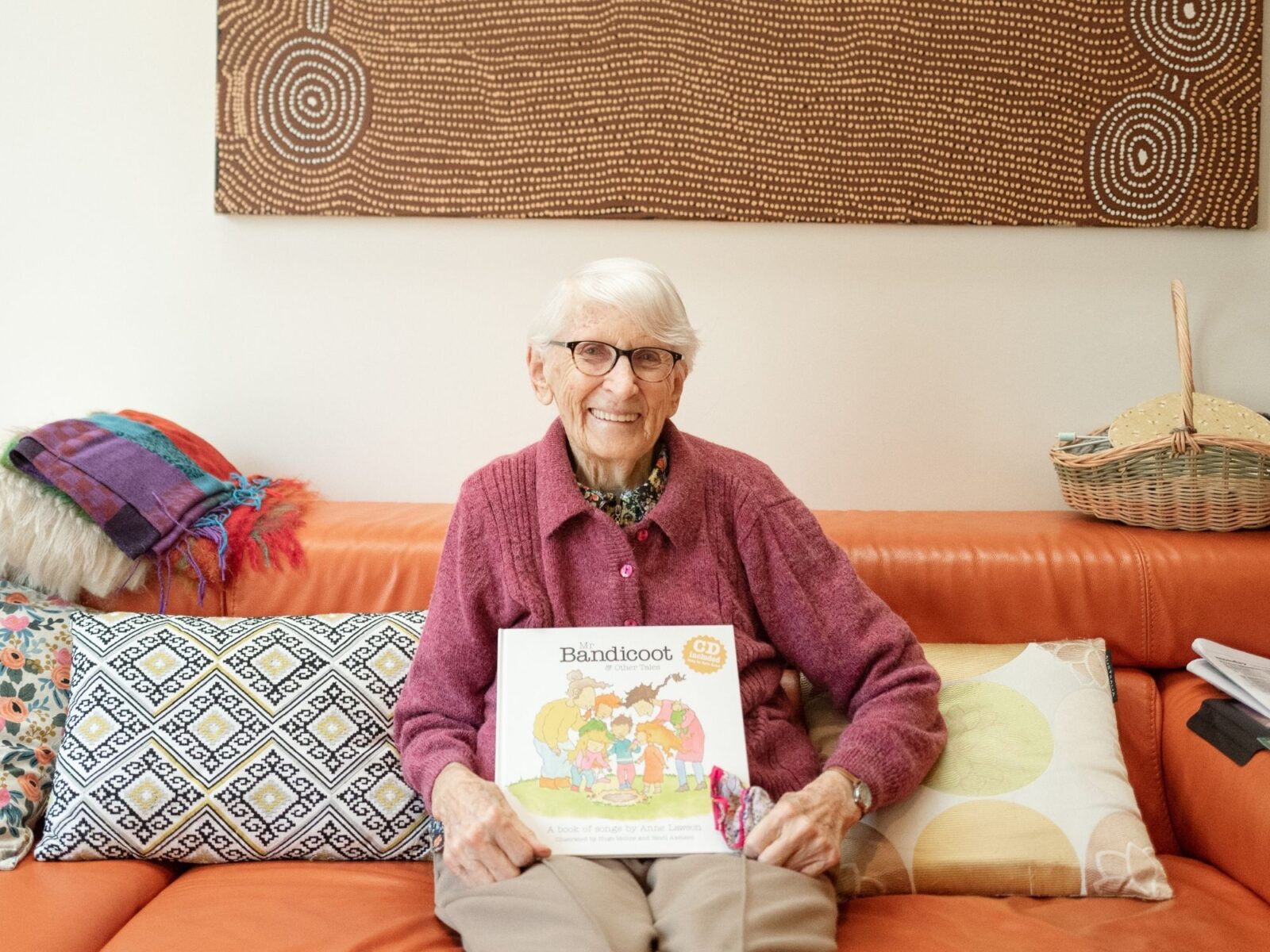 "Mum was never a fan of going to a nursing home of any sort and neither were we," Annette says. "She's been independent all her life, she likes her own company, she doesn't like being organised by other people."
But as Anne became less mobile and began to need more care, this put increasing pressure on Annette and her siblings to rearrange their own lives to ensure their much-loved mum was supported. At the same time, members of Anne's own circle of friends passed away, leaving Anne down in a way that was "quite stressful for us as well", Annette explains.
So when Annette and Anne saw an advertisement for home care, Anne herself instantly saw the benefits. They arranged for Prestige's carers to visit Anne twice a week and Annette credits this for her mother's continued vitality and happiness.
"The companionship does so much for a person's mental health," she says. "I just think it's totally worth it because your mental health is so important to your physical health."