Your new Go-To cleanser
Get ready for radiantly soft skin with Go-To's Juicy Gel soothing cleanser, transforming your daily skincare regimen into a delightful self-care ritual.
While suitable for all skin types, this cleanser was specifically designed with sensitive and mature skin in mind.
The soap-free, jelly-like, ultra-calming formula is an expert at removing impurities while keeping your skin bouncy and smooth without stripping it of natural oils that are good for you. 
With notes of grapefruit, patchouli and petitgrain, this cleanser will leave you feeling super soft, super clean, smelling delicious and feeling fresh. 
So, what's in it?
This cleanser is jam-packed with goodness, and with no sulphates and parabens, it's free of all the nasties we need to avoid for our skin.
When you use Juicy Gel, you can rest assured you're using the best soothing ingredients for your skin, ensuring a refreshing and revitalizing experience every time. 
So, what are the hero ingredients?
Cucumber Fruit Extract
Cucumber extract is a potent source of thirst-quenching rejuvenation for the skin, working to hydrate and plump, whilst offering cooling and refreshing properties too.
Lotus Root Water
Enriched with a treasure trove of trace minerals that bestow a revitalizing and conditioning touch and essential oils to soothe, Lotus root water is a holistic elixir that pampers your skin.
Aloe Vera Leaf Juice
Rich in vitamins c, e and beta carotene, aloe vera is highly nourishing, soothing on the skin and helps to reduce flaking and dryness and works to restore suppleness to the skin.
Jojoba esters
Renowned for their remarkable skincare benefits, jojoba esters add a touch of luxury and will leave your face feeling refreshed and velvety (but never dry) long after cleansing.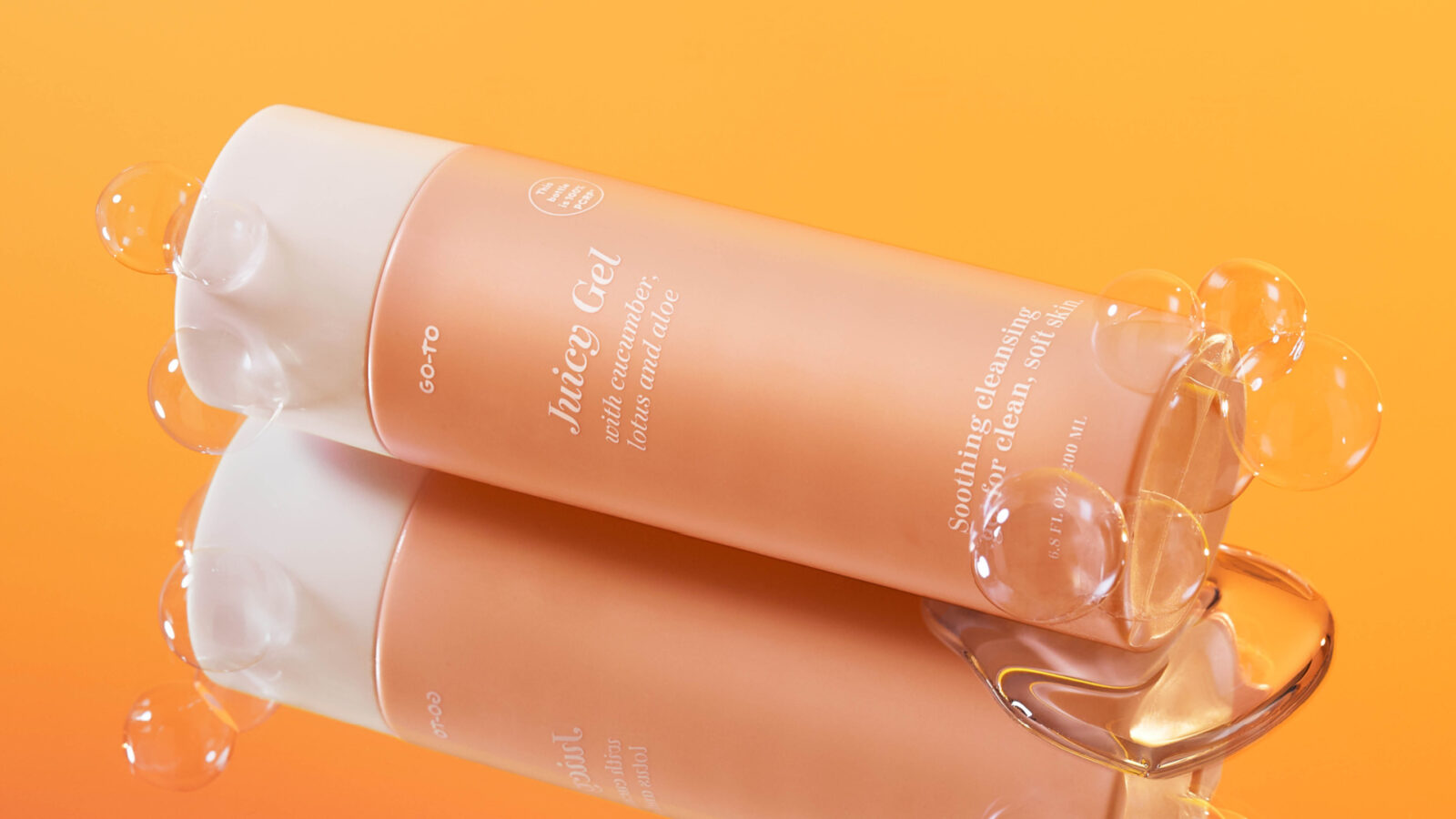 From morning to night, Go-To's Juicy Gel is a pivotal step in your skincare routine, laying the foundation so that the rest of your skincare products work well. 
So go ahead and embrace the goodness of this cleanser and unlock the secret to skin that's not just clean, but irresistibly touchable.
IMPORTANT INFO We write about products and services we think you might like and may receive payment if you click on the links in this article or go on to make a purchase.