The historic inn holds much history with many barristers and other legal professionals trained in the facility located in central London.
The royal family have visited the inn on several occasions over the years, with Queen Victoria opening the Great Hall on October 30 in 1845.
https://www.instagram.com/p/BrVS9E9nGLR/
One hundred years later Queen Mary planted a walnut tree in the North Lawn. As for the current queen, she last visited the inn in 1967. While the Duke of York made an appearance at the facility much more recently in 2012 when he was introduced as a Royal Bencher and then again in 2015.
Many royal fans complimented the Queen on her latest vibrant outfit worn during her most recent visit to the inn.
"Very beautiful still for her age," one person commented on social media. 
"Hrh is still a beautiful woman and her smile is infectious," another wrote. 
While a third added: "She is so lovely in that colour".
Earlier in the week Her Majesty was spotted at a special Christmas lunch in London. The royal was seen leaving the The Goring Hotel, where she'd attended a Christmas lunch for her close members of staff.
As is often her style, the Queen looked lovely in a matching pale blue skirt and jacket for the occasion and carried her favourite black patent handbag, paired with her trademark heeled court shoes.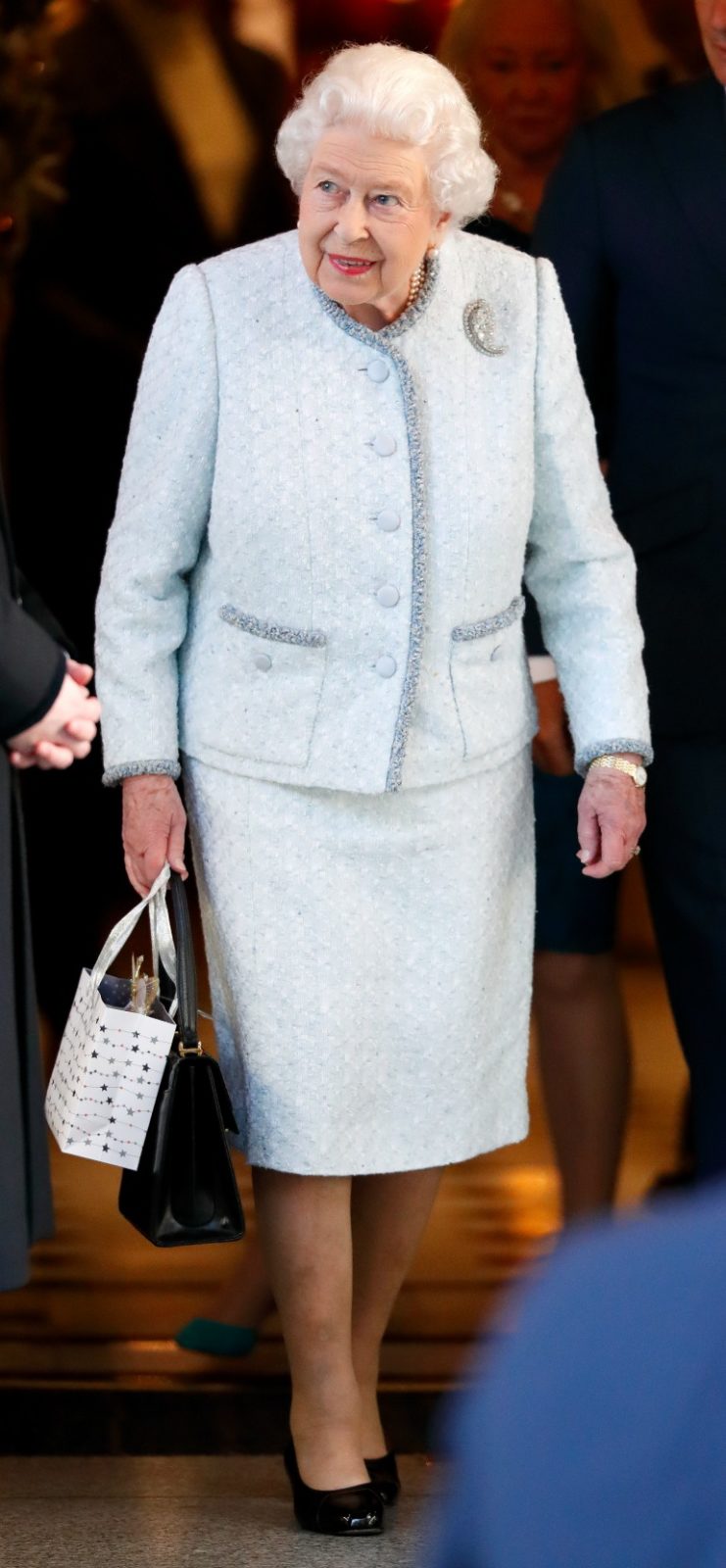 Read more: Winter blues: Queen rugs up in gorgeous suit for lunch at favourite hotel
The Goring Hotel has been a firm royal favourite since it first opened its doors in 1910, and stands out from the crowd as the only hotel to have been granted a Royal Warrant for hospitality services. The 108-year-old establishment received the badge of great honour in 2013 and has been visited by many members of the royal family over the years.
Royal Warrants of Appointment are a mark of recognition to those who supply goods or services to the royal household and are only afforded to those who supply supreme services and products.
Are you a fan of the Queen?