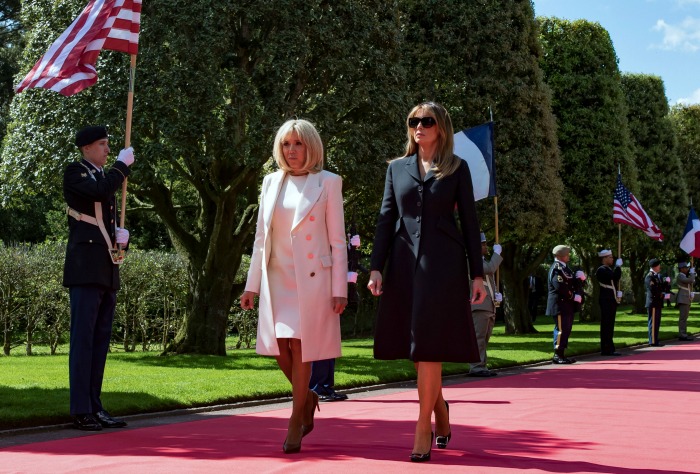 The 66-year-old went with her traditional style and opted for a formal white frock for the occasion which she paired with a long white coat with gold buttons.
Brigitte kept things simple yet elegant with black heels, while she chose her usual straight bob hairdo on the day which marked the 75th anniversary of the World War II Allied landings in Normandy.
The high profile women, along with their president husbands paid tribute to the many service members who risked their lives to fight for their countries during World War II.
This was the second D-Day ceremony for Melania this year, who attended another event in the UK with her husband, the Queen and Prince Charles.
It was here Trump's priceless reaction to a cheeky D-Day veteran making a flirty remark to his wife was captured on camera, revealing a rare light-hearted and jokey side to the couple.
At one point, the couple stopped to chat to 93-year-old Thomas Cuthbert who, after greeting Melania, joked: "If only I was 20 years younger."
https://twitter.com/TXTrumpette89/status/1136310095724326913?ref_src=twsrc%5Etfw%7Ctwcamp%5Etweetembed%7Ctwterm%5E1136310095724326913&ref_url=https%3A%2F%2Fstartsat60.com%2Fdiscover%2Fnews%2Froyals%2Fmelania-trump-d-day-veteran-thomas-cuthbert-donald-trump-flirty-remark
Laughing at the remark, the US president jokingly replied: "You could handle it, no question!"
"It's my honour, believe me, thank you very much," he then added.
Speaking after the ceremony, Mr Cuthbert reportedly complimented Trump – admitting he was surprised with how well he came across.
According to The Sun, he added: "He surprised me, when you see someone on the TV but he seemed different, he seemed one of the boys.
"His wife was very pleasant as well."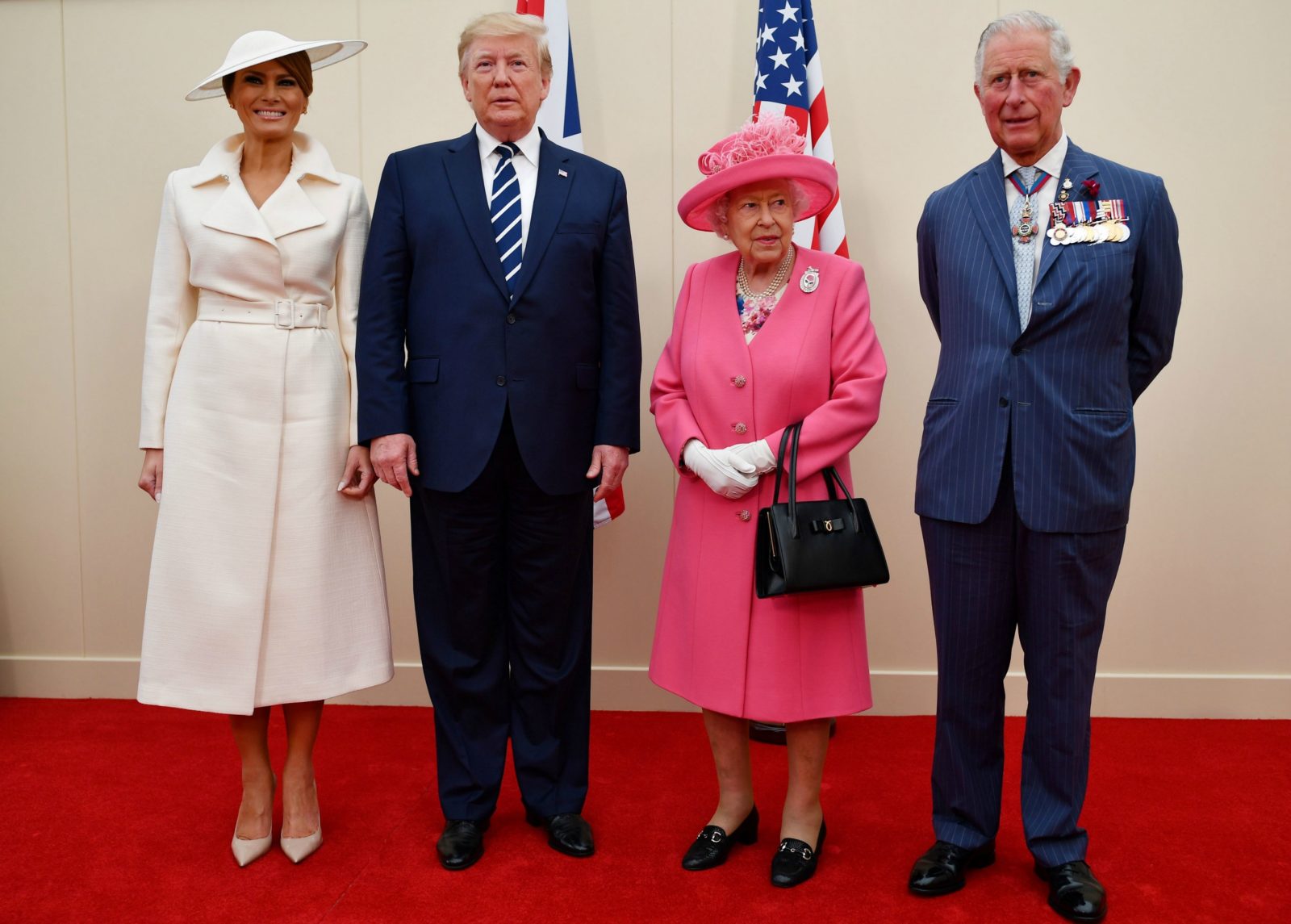 Dressing stylishly for the occasion, Melania opted for a white dress under an elegant below-the-knee cream coat which clinched in at the waist with a matching belt. She coupled the outfit with a matching hat.
Read more: Cheeky D-Day veteran startles Trump as he makes flirty remark to Melania
She joined the Queen who stood out in a beautiful bright pink outfit, while Trump and Prince Charles opted for smart suits for the occasion.
Are you a fan of Melania Trump and Brigitte Macron? What do you think of their outfit choices?