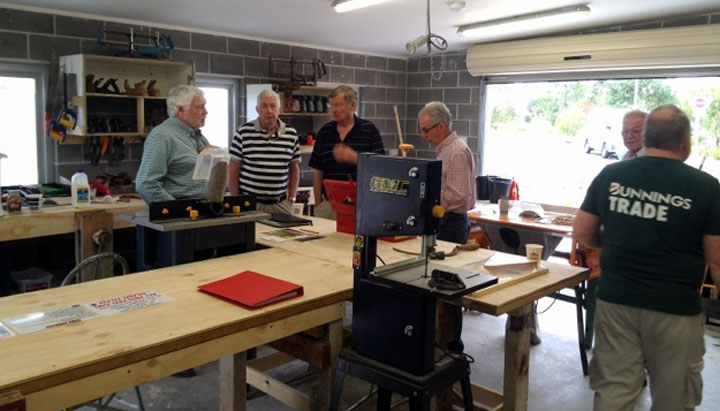 Our lifestyle trends change as our needs and wants change. Our quality of life becomes a major focus, the standard of our living, relationships and friendships, connecting to our community, feelings of safety and the future of our health. So what are some ways to seek a higher quality of life?
Activities for Seniors 
Many communities across Australia now provide proactive community groups, lobby groups and community programs for seniors and retiree's. These are generally for people over the age of 50.
Seniors Groups help us to seek and locate our needs within our community. Here are a few groups that you may have heard of or perhaps are already a current member?
Community and Senior Centre's – Senior Citizens Clubs
Senior Citizen Clubs are run by Volunteers, with a growing awareness to provide educational and entertainment facilities for our increasing ageing population, offering relaxation and enjoyment. Senior Citizen Clubs provide social activities of a vast variety, some of those include music, singing, card games, library, dance lessons, tai chi, day care, table tennis, computers, bowls, art works, discussion groups, yoga, bowls, handcraft, fund raising activities and many more.
For contact information: Contact your local Senior Citizen's Club or your Local Council.
Website: http://www.clubsofaustralia.com.au/
Probus Club – Men's, Ladies, or Combined
Probus Clubs are another wonderful opportunity that promote friendships and social interaction between semi-retired and retired executives, and professionals. Probus is ideal for people who may have held positions in their work life of senior responsibility and now find themselves seeking out like minded fellowship. Probus meets regularly, enjoy lunches, fellowship, guest speakers, including social events and outings allowing interaction with fellow Probians of other Probus Clubs.
For contact information: Contact your local Probus Club or your Local Council.
Website: http://www.clubsofaustralia.com.au/
CWA – Country Women's Association of Australia
The Country Women's Association enables it's Member Association to speak with one strong voice on national and international matters through the National President. Dedicated CWA members provide support to country people, their families in hospital, accommodation for students or just somewhere to have a holiday. The CWA help people in disaster areas such as drought and floods. They lobby governments on a variety of issues, teach cooking and crafts, have social activities, plus participate in the agricultural shows.
For contact information: Contact your local CWA or your Local Council
Website: http://www.cwaa.org.au/
AMSA – Australian Men's Shed Association
The Australian Men's Shed Association is a modern version of the shed in the backyard. It is a valuable tool in helping men to feel valued and a valuable member in the community. The Men's Shed has been set up to give all men the opportunity to maintain or improve their health and well-being by participating in the Men's Shed movement. The Men's Shed offers support by mentoring and consulting on broad issues, offers opportunity of participation in piloted activities and promotes social inclusion.
For contact information: Contact your local AMSA or your Local Council
Website: http://www.mensshed.org/
Seniors, positive ageing groups and many more offer us the opportunity to continually and actively participate in social activities, share our interests, fellowships and friendships, plus receive support in our local community.
I encourage you to consider looking for a local community group and connect with them. Take on a positive activity as you venture ahead in life.