While many people find new happiness by moving on with someone new after a relationship breakdown, that's not the case for everyone. In fact, for Jean Antill her fresh happiness came from embracing single life – something she's enjoyed now for 28 years. 
"When my husband suddenly left of course l was devastated, but I soon made my decisions on where my life was going as a single parent of two teenage girls," she said. "I live alone and enjoy my single status. I just could not waste my time on trying another relationship as so much trouble and pain."
Pain was something Jean had been forced to deal with during her difficult split, as she explained: "l was 46 at the time. My mother was dying of bowel cancer, l had been made redundant after 12 years. Our first grandchild was on the way [at the time]."
Part of her decision to stay single came from still loving her ex-husband, who sadly died last year, but she's since retired and let go of her "anger at the world" – instead enjoying pride at what she's achieved as a single mum.
A few years after her split, Jean returned to university to get a degree at 49 in 'Social Work – Child, Family and Community' – after completing a bridging course to get her there.
"Being mature aged at university did not pose any challenges," she said. "It was a lifetime goal that l had put aside as marriage and raising children was more important at that time. So once free of my marriage commitments l followed this goal. And achieved my Masters as well."
She added: "I have since retired and my grandees are my true loves… So yes l am proud of my ambitions and move forward. Of course there were hills and fakes [ups and downs] but uni got me through."
Jane Smith*
While some splits can be fairly amicable, one Starts at 60 reader who chose to remain anonymous has revealed she was left completely betrayed by not only her husband – but also her sibling.
Seemingly in a happy marriage, her world came crumbling down when she discovered her husband was having a long-term affair with her sister. However it got worse still, as she also found out her adult nephew was her husband's secret son.
Finding unimaginable strength, she packed up and moved to a completely new state – before finding happiness again with a surprising new partner.
"After getting over [that] devastation I packed up and moved states and found love again with another," she explained. "He is my toy boy and has been with me through the best and worst times."
Read more: 'My daughter is a year older than my husband, but we couldn't be happier'
Penny Sandilands, 72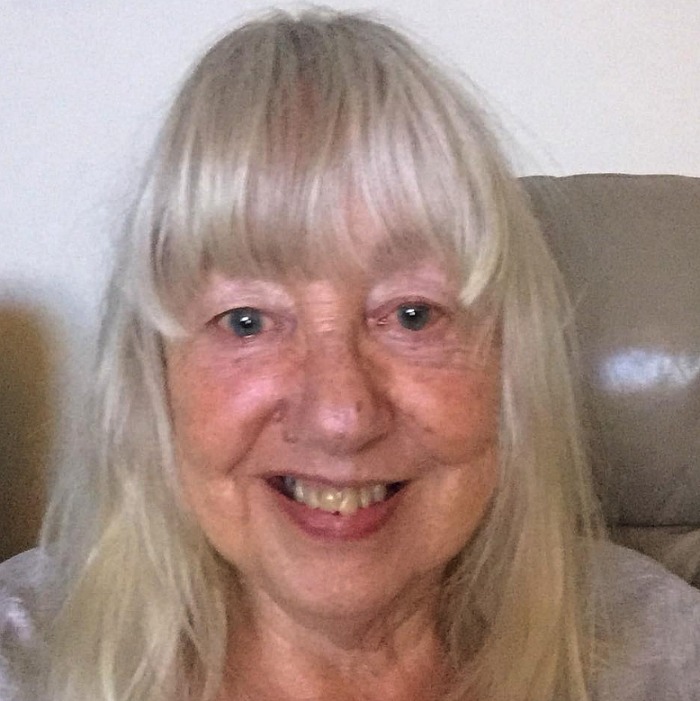 For many women, leaving their hometown and life behind after a break-up would seem overwhelming – but for 72-year-old Gold Coast woman Penny Sandilands, it was the best decision she could have made.
"I handled my break up by getting rid of nearly everything I had and moving away," she explained. "I started a whole new life. I'm still settling in to things, but so much enjoying the peace of mind and the feeling of freedom."
She added: "I was very lucky that I can share a unit with one of my best friends, and have two other friends not too far away," she said. "I haven't figured out what to do with myself yet, but that will come."
Kris Ayache McOrist, 59
Another woman who found unexpected happiness in the years after her marriage split is 59-year-old Kris Ayache, who said: "I feel so much better after divorce."
Explaining how her marriage broke down, she said she was with her husband for 23 years and had two children with him – but noticed he became distant in their last year together.
"He wouldn't have dinner as a family and spent a lot of time watching TV. When he told me he wanted a divorce I was almost relieved as I didn't have to try so hard with him any longer," she said. Sadly, Kris later discovered he had been cheating on her for a year. 
While it was undoubtedly a difficult time, Kris admitted: "Separation and divorce was quite liberating. I sold the house and bought something smaller, I have made mistakes with regards to money and certainly have learned a life lesson or two but I have to say I am happier knowing that I am now responsible for me. I don't see my future with anyone else but that is my choice."
Kris soon started her own blog, admitting it was "for her own sanity" to write down her feelings and upsets. Those upsets in the immediate aftermath of the divorce came hand in hand with some serious health concerns.
"I was diagnosed with diabetes, high blood pressure and high cholesterol," she explained. "During the three years of our separation I had a breast reduction for health reasons and had to contact my husband to get money to pay for it from our account. I was then given notice that I would be made redundant within a year."
Despite that, she remained optimistic, adding: "I am a true believer in the law of attraction and everything happens for a reason."
Being made redundant offered a fresh start for Kris who enjoyed some time off before she went on to find a new job in a small business. She's also tried to join clubs to expand her social circle, but came to the happy realisation that she loves her own company.
"I walk a lot, I write romance stories and watch TV – I have an enjoyable life and my attitude continues to be very positive and never consider anything but a positive outcome," she added. "My life is very fulfilling, I have a wonderful job and life is on my terms I can't ask for more than that."
In a powerful message to others dealing with grief over a lost love, she insisted: "I read a lot about people who lose themselves after divorce and I feel bad for them, there's so much more to do if you just put your mind to it."
Sue Leighton, 64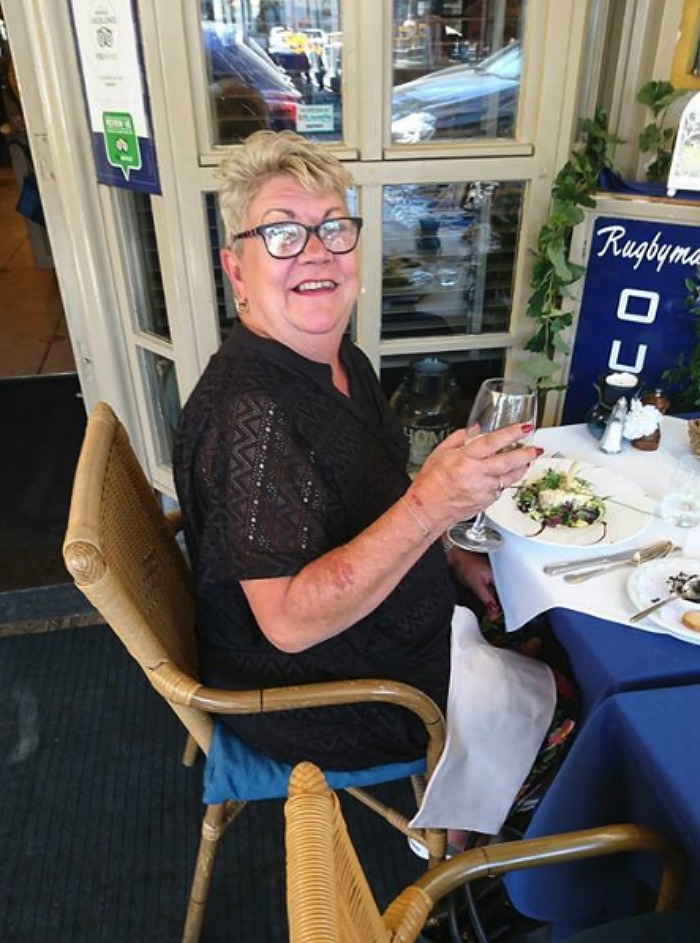 Just like Kris, Starts at 60 blogger Sue Leighton, 64, has found a new love of writing following her divorce and has overcome the shock of losing her husband to enjoy life as a single woman.
Recalling her devastation at the time, she said: "I should have seen it coming, but I didn't. We'd been together since 1974, married in 1975 and whilst we had been through some tough times, none had impacted on our love for each other.
"One evening (in early 1993) we had been invited to the home of one of my work colleagues. We were out on the verandah. I was sitting on his knee and out of the blue he announced he had found his soul mate – but he wasn't referring to me! To say I was gobsmacked would be an understatement but the venue was no place for discussion."
Sue had two teenage sons with her husband at the time, while also juggling a full-time job and studying as a mature student. It meant the discussion was put off between them until several weeks later when her husband sat the whole family down to announce he was leaving.
"I lost the plot!" she admitted. "I told him if he was going to leave then f***ing leave now."
From there Sue initially took a practical approach, selling her home and buying a new one for her and her sons, but she was hit with a new blow when she was not only made redundant, but also got diagnosed with treatment resistant, severe clinical depression.
Overcoming the horrendous period in her life took a lot of work, but Sue admitted: "I made the decision that I would never marry again. Once around that mulberry bush was enough for me!"
With that decision came some level of happiness, before Sue finally embraced a new hobby – and it's proved her "salvation".
"The computer has been my salvation in recent years," she said. "I reconnected with old friends; I started to write – initially as a couple of Letters to the Editor and then got involved with Starts at 60 where I've been submitting blogs and a whole other world was opened up to me."
Loving her new hobby, she said: "I've made friendships with many people (most of whom I will never get to meet) – a bit like having a 'pen pal'."
How did you overcome a difficult break up or divorce?