"Some people assume it's a swingers party place, but it's not about that at all," he insisted. While he admitted that some of the largest nudist retreats in countries such as France are now also swingers areas, his is a lot more discreet – and that side of things is never advertised and kept very private for anyone wanting to get involved.
"I have a naturist retreat, I don't promote swingers parties but if you ring up and explain you want to rent The Cave for the night, I will book that."
The Cave is a man-made, secluded room with walls made of rock, offered to couples or groups who wish to spend some alone time to "rekindle their love and passion for one another". The space houses a private spa, racy leopard-print swing, massage oils and many more items to cater to every sensual need.
Rainer promises the area is perfect for "releasing all that tension and letting your true desires unfold in a private, secure and safe setting." It comes with eucalyptus or lavender oil along with bubble bath and LED lights to create a warm and romantic atmosphere.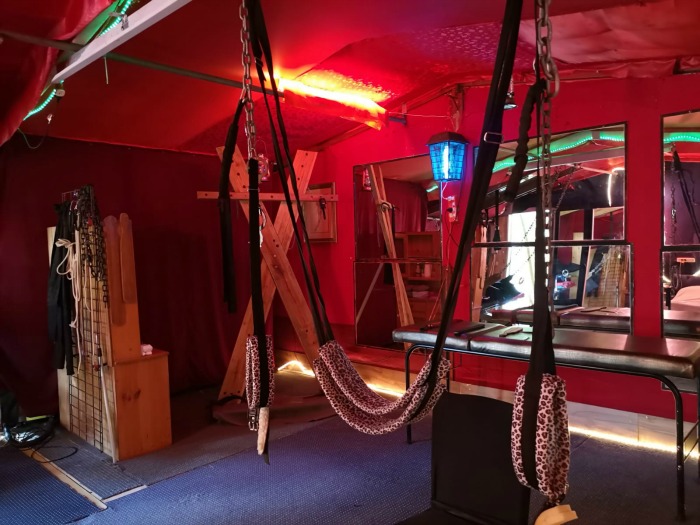 The resort's website offers couples the chance to spend three hours inside The Cave for $80, or there are opportunities to organise a longer stay once you arrive.
The German-born owner explained: "People want to come here to explore and play."
Just a few weeks ago, Rainer recalled three separate couples visiting the retreat and by the end of the stay, all three had shared The Cave for the night together. However, he insisted he will never know what they did there as, "what happens in the cave stays in the cave".

While clothing is optional in much of the resort, nudity is a must inside The Cave and spa. The swimming pool allows for smaller items of clothing if necessary, but Rainer admitted they're not common.
"There is no law. I sit on my towel and I cook naked – you just have to protect your body," he explained. "The biggest rule is to have a towel on the chair when you sit down. We don't encourage exhibitionism."

The length of time couples stay is completely optional, with three main bedrooms on offer, sprawling communal lounges and eating areas all catered to a small and relaxed crowd.
Photos reveal huge open areas with sofas and breakfast bars, while sun loungers line the side of the small swimming pool – with the entire area surrounded by beautiful, tropical landscapes and plant life.
Meanwhile, the 'Bali Hut' offers a space away from the main area where people can relax and unwind on a comfy sofa surrounded by lanterns and plants. There are also massages available for all guests who wish to have a luxury treatment to break up their day.

Explaining why he's loved naturist resorts all his life, father-of-one Rainer said: "When you go to Italy's beaches, there's cigarettes, there's bottles, paper, it's shocking, but you go to a naturist beach there's not a speck left on the evening.
"They're very clean and extremely friendly. Better still, you don't get a bladder infection because when you get out of the water you go 'tap tap tap' and you're dry again!"
Rainer said the naturalist movement attracts people of all ages, from all walks of life. He recalled meeting a 21-year-old American woman when he was first establishing his plans for his nudist retreat and how her experience cemented his belief the resort would be a success. 
"She wanted to become a sex therapist. She went to a nudist retreat in California for two weeks and she said in her thesis, the first time she took her clothes off was a bit uncomfortable and challenging. But after four days of being naked she had to go down to the shops and felt uncomfortable putting on clothes.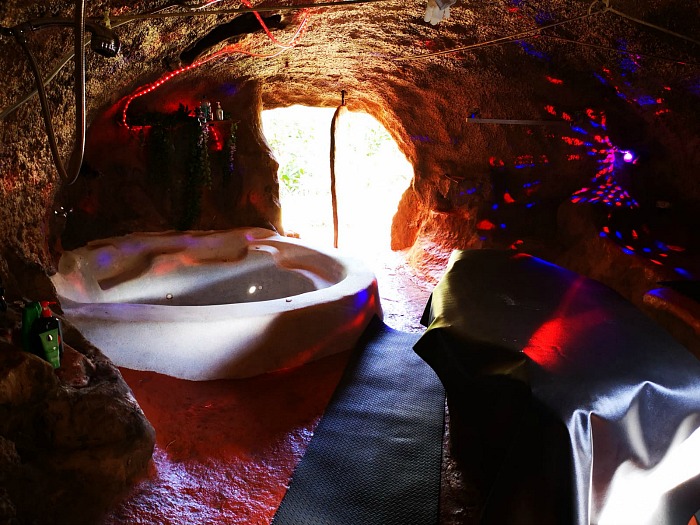 Read more: We visited a nudist camp, and had some unexpected results!
"On another day, she was with 20 men, all around 40, where she was the conversation piece but she felt more comfortable with them than going down to ask for a drink to go to bed with."
For Rainer himself, it's always felt natural to walk around nude, as he revealed: "I've been a naturist since I was 16, the weather is fine, why should I be in clothes?"
To see more information on the Noosa Edge Nudist Retreat, visit the official website here.
Starts at 60 want to hear from you, our readers! Do you have an incredible, real life story that you'd love to share? Contact our editorial team at [email protected] and your story could be published here.
Have you ever considered visiting a nudist retreat?