Meanwhile, another gran has settled on a more traditional choice as she wrote: "I've always been Mamma, my husband used to be Gan Gan, but is now just Grandad," while another member on the forum added: "My DGS [dear grandson] 2 has speech problems and can't pronounce Granny so he calls me Dandy. He calls his Grandpa Dampa."
Elsewhere, another gran wrote: "She [step-daughter] has two Grandpas (my father and her mother's father), one Grandma (my mother), one Nanny (mother-in-law), two Granddads (father-in-law and step-father-in-law), one Nan Nan (stepdad's mother) and one Pop Pop (stepdad's father).
"I am only 20 years older than DSD [dear step-daughter] so I could be a young grandmother. I am thinking about asking if my grandchildren could call me Mimi or Nana. To me, 'Grandma' is somebody who is much older than I might be."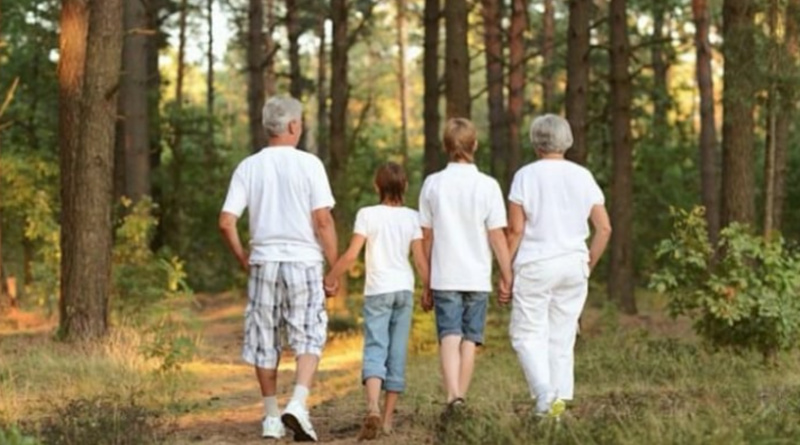 Whether you've had a 'grandparent name' for yourself in mind for years, or you're happy to let the grandchildren decide for you, the way your beloved littlies address you can carry a wealth of emotional significance for years to come, making it important to many grandparents.
So, what to do when another grandparent wants the same name as you? Or if your grandchild doesn't like your choice? Should you change it, or stick to your guns?
"This generation of grandparents takes the whole naming process more seriously than ever," Lin Wellford, coauthor of The New Grandparents Name Book, told Starts at 60 previously, which is possibly no surprise. After all, as Wellford notes, "how many times in your life do you get to name yourself?".
The unique names that grandkids give to grandparents can be endearing, amusing, and in some cases surprising. These names often hold sentimental value and create a bond that is cherished by both the grandparents and grandchildren.