Turkey is a dinner favourite all over the world. Here is a fantastic, easy-to-whip-up recipe that will give you beautifully juicy, fresh, and delicate turkey breast full of flavour.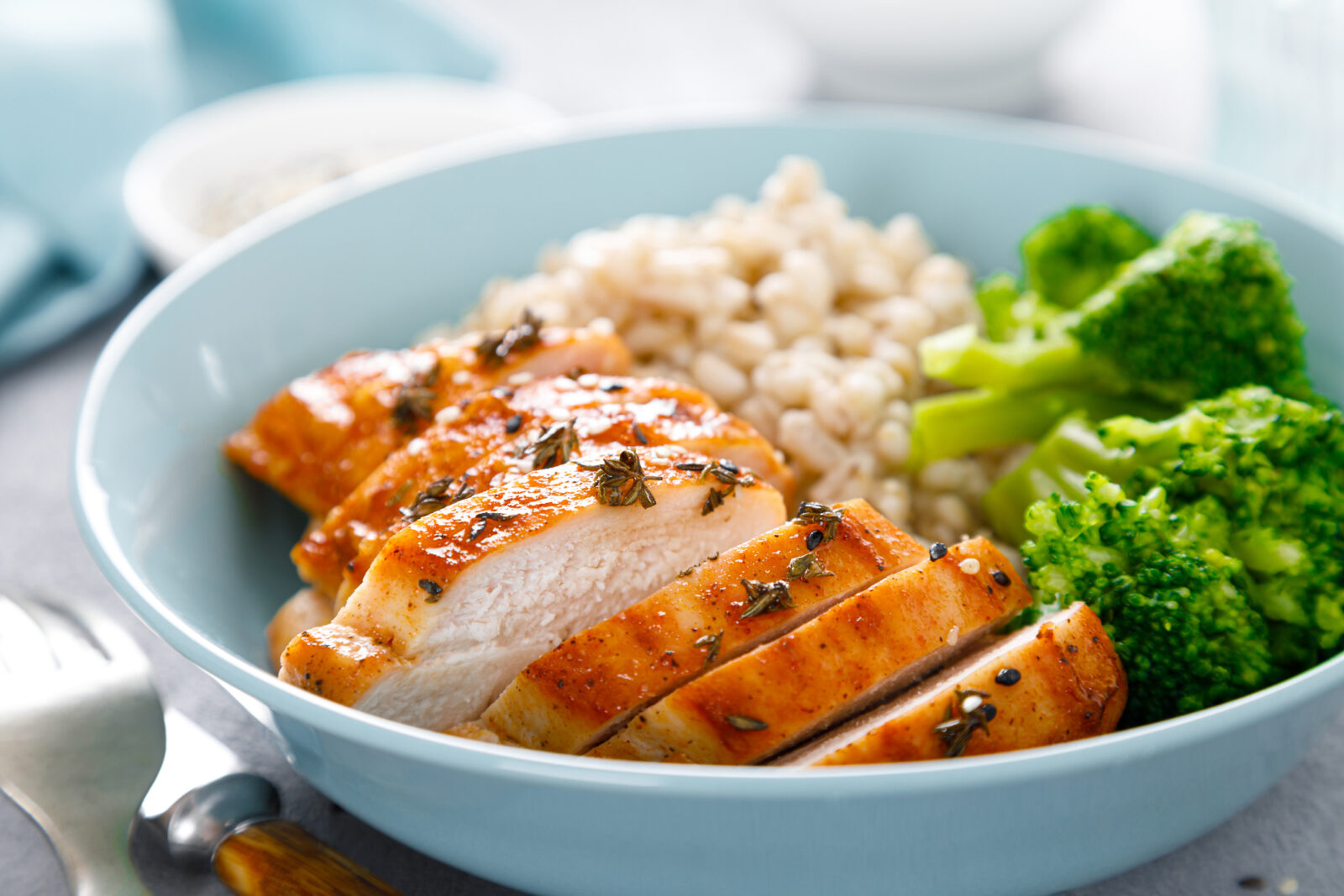 Serves – 6
Ingredients
150g unsalted butter, plus extra to grease
12 fresh bay leaves
6 slices sourdough, crusts removed, torn
2 onion, chopped
1 tbs finely grated lemon zest
1 tbs chopped thyme leaves
1/3 cup flat-leaf parsley leaves
5 sage leaves, chopped
3 garlic cloves, chopped
1.5-2kg turkey breast with skin and wing bone attached
Method
Preheat the oven to 180°C and grease a large baking dish. Place the butter and 6 bay leaves in a small pan over medium heat, until melted. Set aside.
Mix bread, onion, zest, herbs, and garlic in a food processor until combined. Season well, then add half the melted butter (reserving the bay leaves in the pan) and pulse until you have a coarse paste. Set aside to cool.
Carefully slide your fingers underneath turkey skin to form a pocket, taking care not to tear the skin. Gently spread the stuffing mixture between skin and meat, then secure in 4 or 5 places with kitchen string.
Lay remaining bay leaves in the baking dish and place turkey on top. Brush with some bay butter and season well.
Roast for 25 minutes, then baste with remaining butter.
Bake for a further 35-40 minutes until golden and juices run clear.
Loosely cover with foil and rest for 15 minutes, then thickly slice and serve.