It is hard to beat a well-loved snack food like sausage rolls but when you make them yourself it can be even more enjoyable. The biggest plus side of making your own sausage rolls is that you can guarantee the quality of the meat used and increase the vegetable count without even being able to taste it.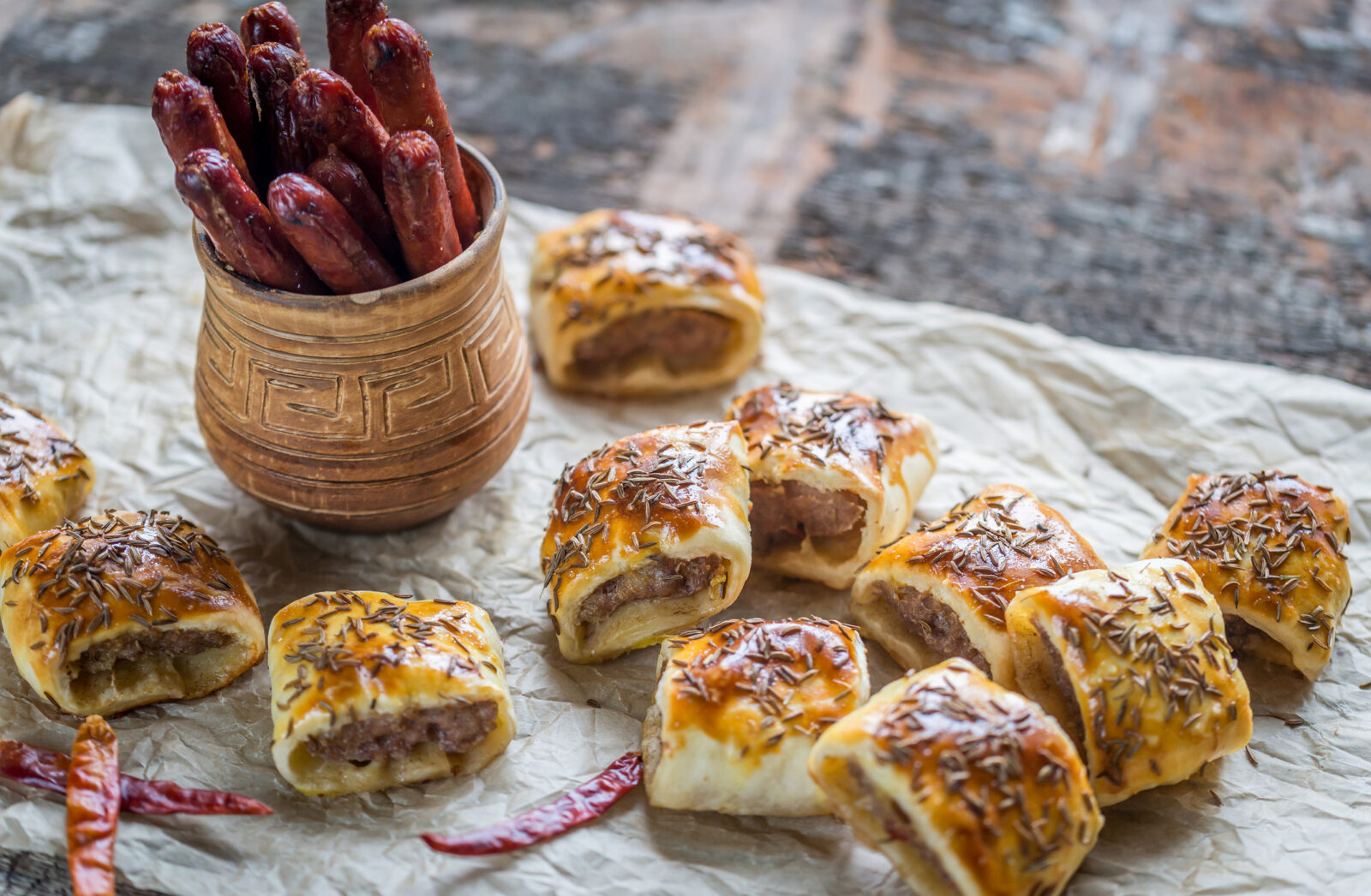 Ingredients
50 grams breadcrumbs
400 grams sausage mince
250g mince (pork, lamb, veal, beef or chicken)
1 clove garlic
1 onion
1 carrot
1 zucchini
2 tablespoons BBQ sauce
2 tablespoons tomato sauce
1 egg
4 sheets puff pastry
1 extra egg, beaten
3 tbs sesame seeds
Preheat the oven to 200C fan-forced and then line 2 large baking trays with baking paper.
Grate the zucchini and carrot making sure to squeeze any excess moisture out. Place into a large bowl before adding the breadcrumbs, egg, garlic, sausage mince, chopped onions and sauces; making sure to combine all ingredients well.
Lay out the pastry sheets and cut in half. Taking the sausage mix, pale in a long narrow strip along the edge of the pastry. using the beaten egg, brush the opposite edge of the pastry. Next roll the pastry up so that the filling is enclosed. Then cut into thirds and place seam-side down on the baking trays. Repeat this process with the remaining mixture and pastry.
Once all the trays are filled with the rolled pastry, gently brush the sausage rolls with the beaten egg and sprinkle sesame seeds on top. Bake in the oven for 20 – 25 minutes or until the pastry is puffed up and golden in colour. Remove from oven and cool for 5 minutes on tray before serving.