Victorian motorists have a few changes coming their way tomorrow.
Did you know that you will now need to slow down to 40kmp when passing a stationary or slow moving emergency vehicle? That means if an ambulance is parked on the side of the road, with lights flashing and siren going, slow down or risk a $277 fine.
It is not just car drivers that need to take note of changes. Now you get an on-the-spot fine for being on your phone while riding a bicycle.
Motorists who have a bike carrier need to take note too. The new rules mean you can no longer have the carrier on your car if there is no bicycle attached. 
Coaches and cyclists will be able to use bus lanes too, from tomorrow.
Queensland made changes to the use of quad bikes earlier this year.
From February 1 it became law that Quad bike and utility off-road users must now wear helmets when riding on roads or road-related areas in Queensland. Riders not wearing a helmet while using a quad bike or utility off-road vehicle on a road or road-related area will be liable for a $362 fine and 3 demerit points.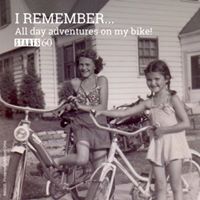 New South Wales made a few changes to their rules a year ago.
They included banning the use of electronic devices while riding a bicycle and while generally there is a ban of riding on the footpath, those with a medical condition can, if you have a medical certificate with you.
In March last year they also introduced that drivers who pass a bicycle rider must allow a distance of at least one metre when the speed limit is 60km/h or less and 1.5m when the speed limit is more than 60km/h.
Read more: How the law decides when you are too old to drive. 
These are just some of the states and their rules, and they all change all around Australia, which makes it especially confusing for inter-state travellers, especially grey nomads who may be doing the around Australia run.
Is it time for Australia to make it the same rules in all states?