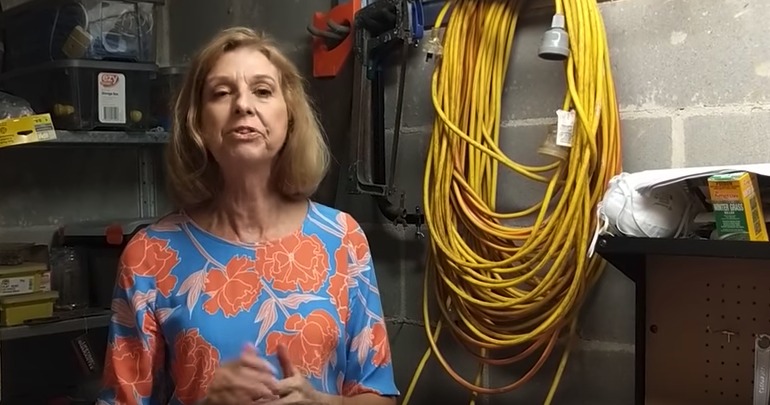 Appearing in a lengthy YouTube video, uploaded on her official channel, she visited Men's Sheds across the country to ask how their participants feel about welcoming women inside.
She says to the camera: "It turns out women are being allowed in the door due to a bunch of virtue-signalling men who willingly sell out other males in order to win brownie points from the ladies. They don't believe in what men's sheds are supposed to be all about – that special male companionship that comes from men doing things together, working on projects and enjoying banter and secret men's talk.
"They don't believe men are more likely to share their problems with other men who get where they are coming from, who know what it's like to face a broken marriage or prostate cancer."
Her views appeared to divide many, and Men's Shed patron Tim Mathieson admitted a lot of men lose "their social interaction" when they retire, so having a safe space to go to meet people is hugely important. Another man said he'd fight "all the way" to prevent women coming to his local Men's Shed, while another simply described the prospect as "ugly".
One man, and ex-member, even commented on the video: "I attended the local Mens Shed for about 4 years, until they allowed both women and school kids to attend, I no longer go there. Just another nail in the coffin for western men [SIC]."
However, others agreed it was time to include women in the movement, and chairman of The Australian Men's Sheds Association, Kevin Callinan, is all for welcoming female participants. He set up the Kur-ring-gai shed, and said: "I was looking for something that was neutral… something that reflected the fact it was open to a range of people."
One internet user claimed it was more complex than a simple yes or no, and some sheds can't actually receive funding without welcoming women too. They commented on the video: "When new sheds ask for govt funding, some won't get the funding unless they indicate that either other members of the community are allowed to use the facility (read that as meaning women) or they simply state that women should also be allowed."
Meanwhile, another user remained on the fence, adding: "I can totally see why women would want to join – they're doing interesting stuff and I bet they have a laugh. But if I were one of those blokes, I'd oppose it all the way."
According to the Australian Men's Shed Association, "women are welcomed at most Sheds," but are advised to "call first to ensure they have activities you would like to participate in".
Do you think women should be joining Men's Sheds?