2. Bobbin and thread organisation
If you're a keen sewer you probably have a big collection of materials, and sometimes things go missing. It can be a real pain when you have to go searching, but one handy way to keep your bobbin and thread together is to use a golf tee! It may sound bizarre but all you need to do is place the bobbin on top of the spool of thread and insert the golf tee. They will never be separated again.
3. A guide for hand stitching
When you're sewing a piece, the last thing you want is a wonky line. So in order to keep it nice and straight when hand stitching, first machine baste a line of stitches and use it as a guide. Just before you are ready to begin hand sewing, simply pull the machine stitches out and follow the holes that are left behind.
4. Crochet hook to remove basting
The number of tools in a crafter's toolkit is endless and some can be used in more ways than one. A crochet hook is a great example as it can help to remove basting threads, ease stitching threads and open seams. The handy rounded point can be pushed under the stitch and the hook used to remove the thread all together. There really is no need to buy any extra tools!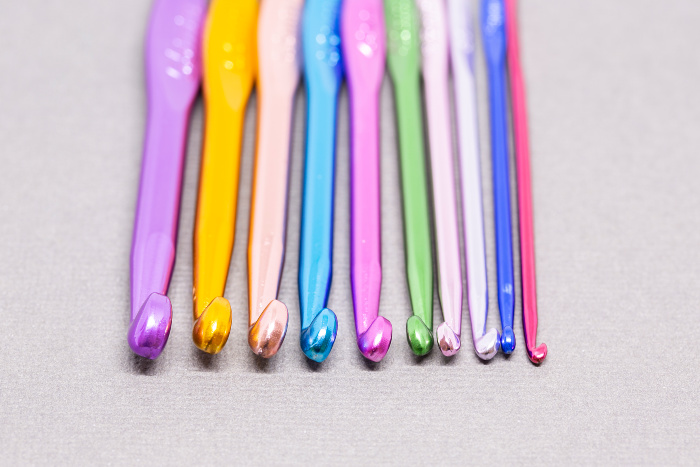 5. Tape guide for topstitching
Creating your own clothes or clothes for family members is one of the best things about being a handy sewer. You can make your garments just as you like and they always fit perfectly. But what isn't so great is when you are left with an annoying mark from trying to make things look perfect. In order to avoid the dreaded line when sewing a straight topstitch, place a piece of masking tape along the fabric as your guide to follow. Then, once you are finished, simply remove the masking tape.