With winter keeping us indoors, these projects are perfect for keeping our minds and hands happily occupied. The best part? No prior experience is necessary to join in the fun!
So whether you're an experienced crafter or just starting out, we've compiled a collection of accessible and rewarding home DIY crafts that anyone can try out.
Easy DIY home crafts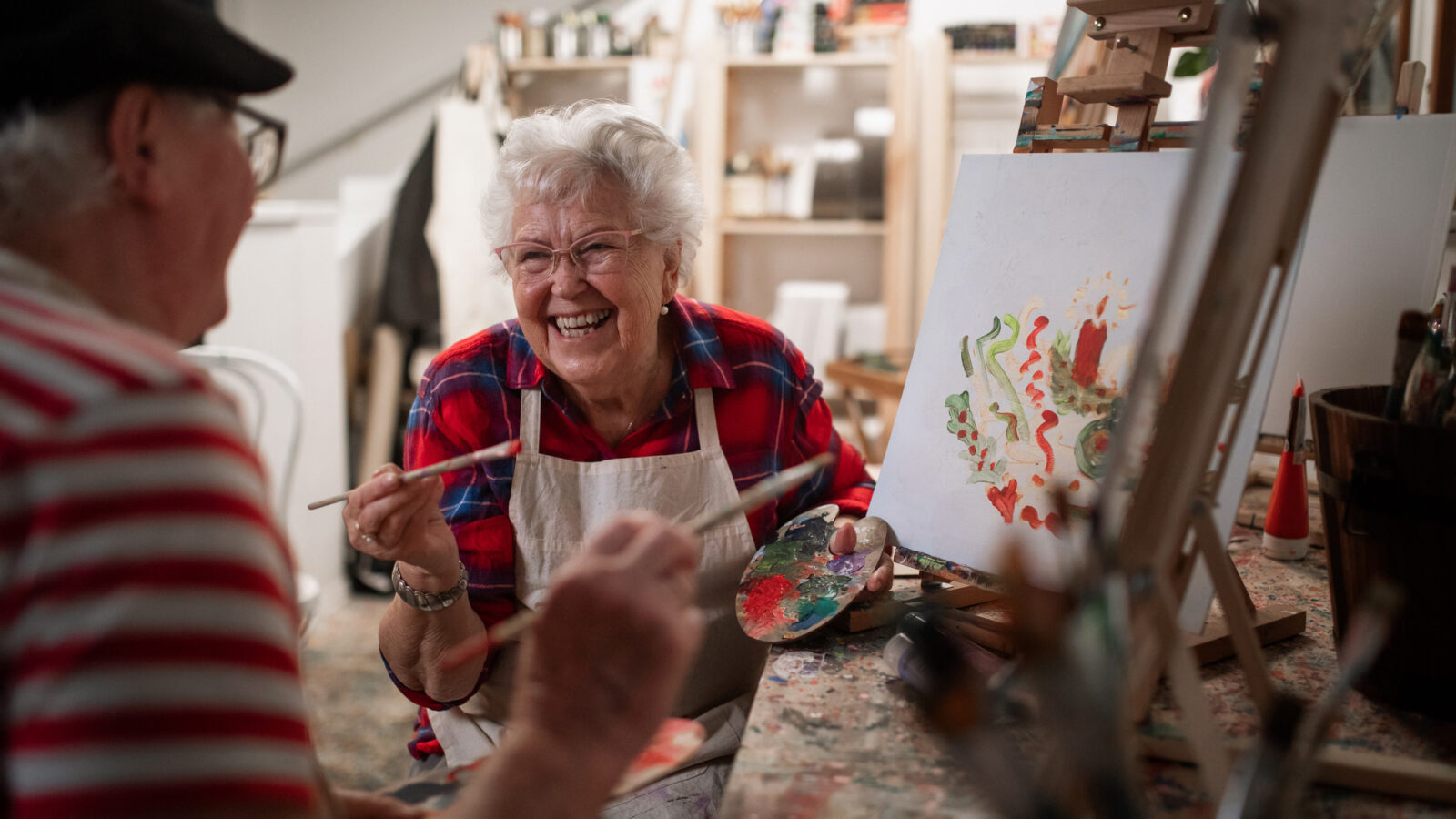 Ready to get crafting? If you're looking for inspiration for creative projects using paper, glass, wood, flowers, or beads, look no further! This list of simple craft ideas for older adults is here to ignite your creativity and spark your imagination.
Suncatcher
What better way of adding some sparkle and colour to your home than by hanging a suncatcher by your window? This nifty craft can be as simple or intricate as you want. A crystal mobile suncatcher is a great choice for those who want a suncatcher that'll sway gently in the breeze. Or, if you're after more colour, you can even make one that looks like faux stained glass.
Pressed flowers
Pressed flowers are a simple and adorable way to preserve a moment in time. Pressing flowers allows you to keep those beautiful bouquets from loved ones and also makes for a great sentimental gift. The best thing about this craft is that you don't need any fancy tools to preserve your flowers, and there are a variety of pressing methods you can try out.
Wind chimes
Looking to add a touch of individuality to your garden, patio or balcony? Then a one-of-a-kind wind chime might be just what you're looking for! Fortunately, you don't have to splurge at a costly home boutique to fulfil your desire. Simply explore your kitchen, garage, tool shed, or even your backyard, and you'll discover an array of items that can be creatively repurposed into delightful and melodious DIY wind chimes.
Clay jewellery
Clay jewellery has become a captivating trend in the world of accessories, offering a unique blend of artistic expression and wearable fashion. Handcrafted from various clay types, these unique pieces offer versatility in design, from minimalist shapes to intricate patterns and vibrant colours. Lightweight and hypoallergenic, clay jewellery are easy to make and adds a personal touch to any outfit, making a fashionable statement that showcases individuality.
Knitting and crochet crafts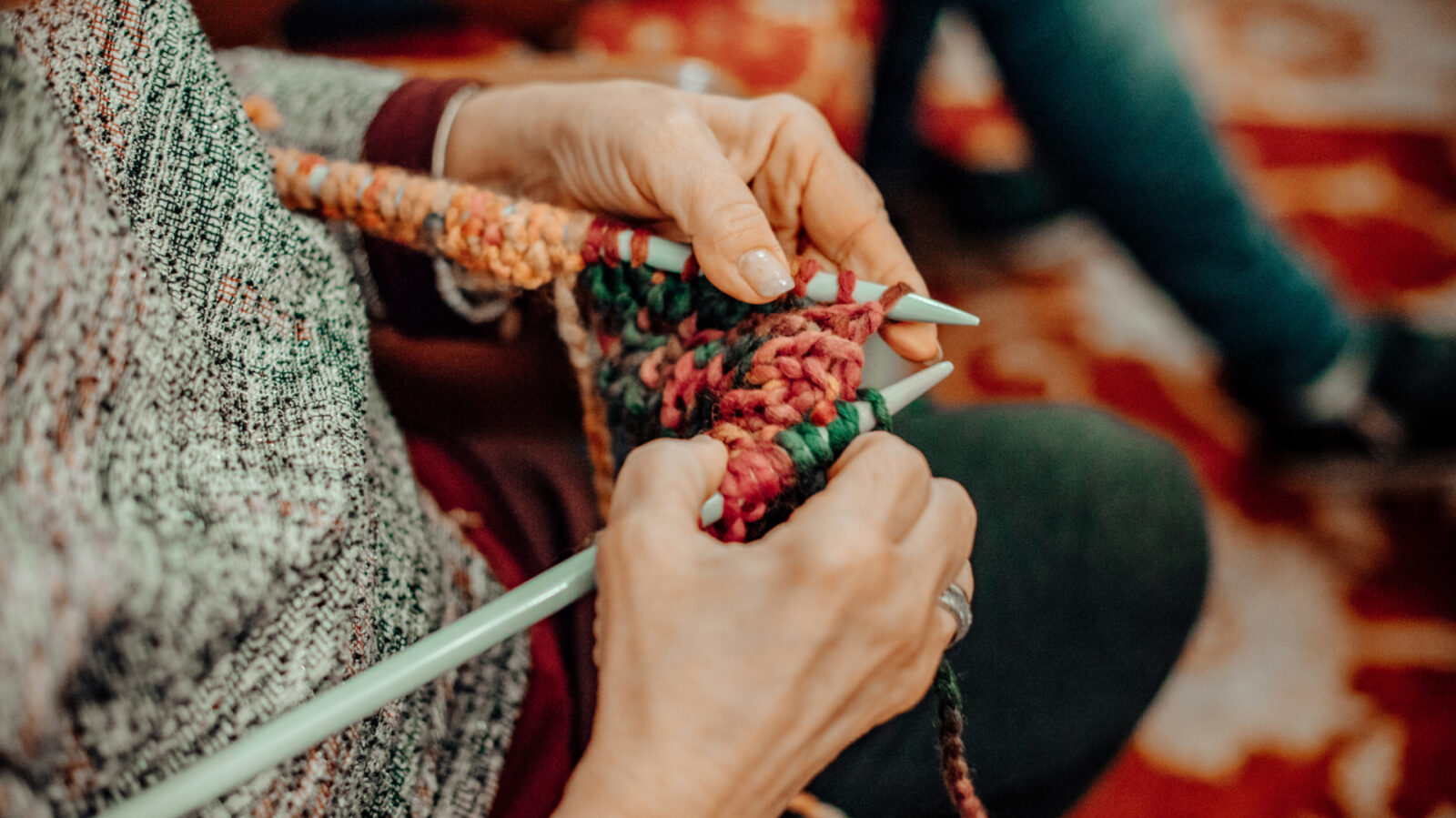 Needlecrafts such as knitting and crocheting are very popular type of craft among older adults, and it's not surprising why! These crafts are simple, require only minimal equipment and you can do them while being comfortably seated on your couch.
Hot water bottle cover
Looking for a way to keep warm during those cold winter nights without using the heater? Then this knitted hot water bottle cover is just for you. This is a charming and easy-to-knit pattern for a seamless, one-piece cover that should perfectly fit a standard-sized hot water bottle. Not only is this craft practical but it makes for a great homemade gift!
Book cover
Knitted book covers offer a delightful blend of functionality and charm, making them a beloved craft. With their soft, cosy texture and customisable designs, these covers provide both protection for cherished books and a touch of personal style. Knitters can showcase their creativity by incorporating various stitch patterns, colours, and even embellishments into their book covers.
Coffee mug cover
Nothing beats having a nice mug of hot coffee or tea to kick-start your morning. But if you're someone who accidentally sets and forgets their cuppa you may need a handy little tool to help keep your hot drink warm just a little while longer – and this knitted mug and French press jacket does the job perfectly! This pattern doesn't require cable needles and is a look easier than it looks.
Photo Crafts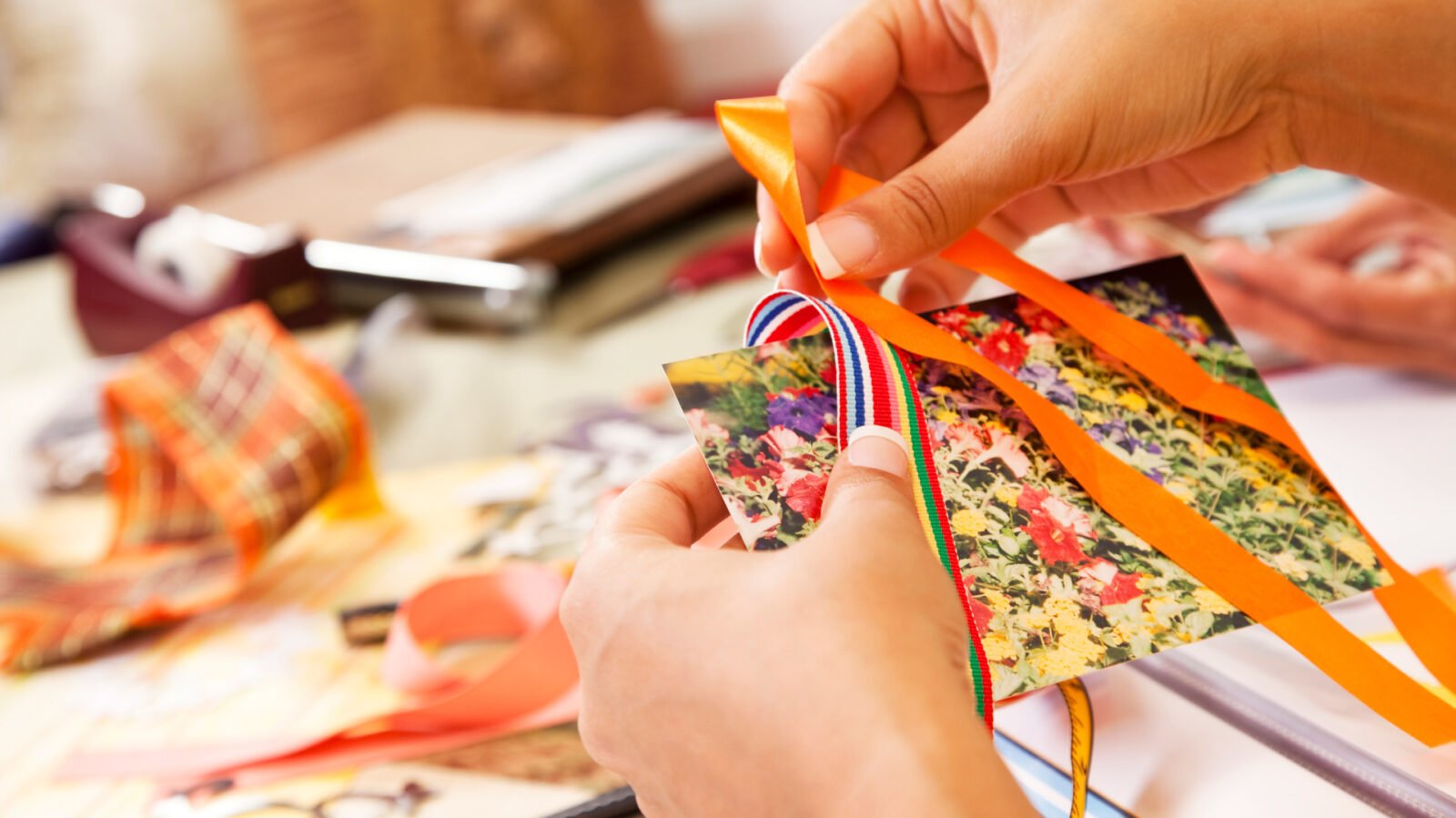 Incorporating photos into crafts adds a special touch of personalisation to any project, making it truly unique. For seniors who have a passion for photography or have a collection of photos stored away, it's time to put those cherished memories on display.
Scrapbooking
Scrapbooking is another great DIY craft that anyone can do. By combining photographs, keepsakes, and decorative elements, you can create visually stunning and meaningful layouts. From preserving special moments like weddings and vacations to documenting everyday life, scrapbooking allows for endless storytelling possibilities. With a wide range of scrapbooking materials, such as patterned papers, stickers, and embellishments, you can customise your pages to reflect your unique style.
Picture magnet
A picture magnet is a delightful and practical way to showcase cherished memories on any magnetic surface. By transforming your favourite photograph into a magnet, you can bring it to life and enjoy it daily on your refrigerator or any other metal surface. Picture magnets add a personal touch to your living space and serve as a constant reminder of special moments, loved ones, or places close to your heart. With their compact size and easy application, these also magnets make for wonderful gifts or keepsakes.
Calling all crafters! Unleash your creativity and showcase your artistic skills by participating in the Starts at 60 Artwork Competition.
Whether it's a beautifully knitted scarf, a stunning painting, or any other creative masterpiece join our inaugural online art competition and you could win some fabulous prizes!
And all finalists will also have their artwork featured in the official Starts at 60 2024 Calendar.
If you have any questions, please do not hesitate to email

[email protected]

.