White kept the same determination when beginning her incredible career in Hollywood, and despite being turned away in her 20s, she kept "plugging away". She explained to the magazine: "I know it sounds corny, but I try to see the funny side and the upside, not the downside."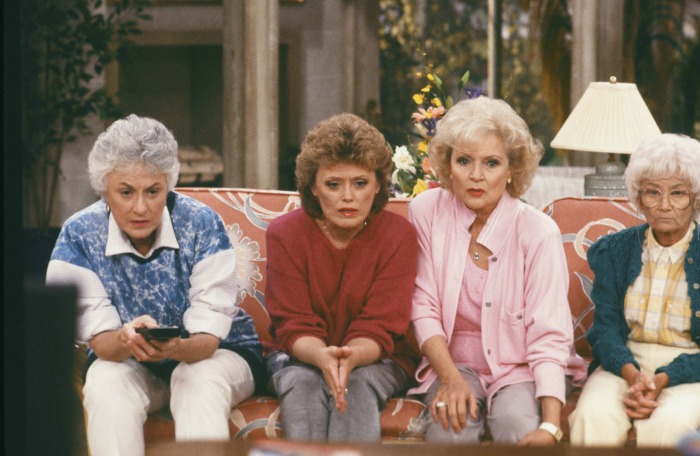 An important message about how you see Starts at 60 on Facebook
Proving she still has her cheeky sparkle, White went on to admit her one wish for her birthday was actor Robert Redford.
According to the Guinness World Records, White currently has the longest television career of a female entertainer. She is recognised as the first woman to produce a sitcom which was Life with Elizabeth, and it contributed to her receiving the honorary title Mayor of Hollywood in 1955.
In a career spanning more than 75 years, she has received eight Emmy awards, three American Comedy Awards, three Screen Actors Guild awards, and a Grammy. The American actress is known for many roles; like The Mary Tyler Moore Show in the 1970s, through to the classic role of Rose in The Golden Girls in the 1980s and 90s, not to mention more recent times with Hot in Cleveland and more.
Just months ago, she got a standing ovation as she was honoured by the Paley Center in Los Angeles. The event was the Paley Honors in Hollywood: A Gala Celebrating Women in Television, held at the Beverly Wilshire Four Seasons Hotel in Beverly Hills.
Read more: Betty White assisted onto stage, gets standing ovation for award
"Thank you for spoiling me rotten for so many years," she told the crowd. "I truly appreciate it… It's just the best business to be in, and thank you for helping me stay there."
Ahead of the event White said she was thrilled to be honoured by the Paley Center, saying: "To be acknowledged for working in a business I love for as long as I have is truly a privilege. I'm proud to share this evening with these amazing and talented women."
You can now find all our latest news in our News Junkies Club – Australia here.
Which of Betty White's famous roles are your favourites? Did you enjoy watching her on the Golden Girls?