We all know how energetic older Australians really are. Now research has made it official: we refuse to let age or pain get in the way of an active life.
New survey findings have[1] revealed that baby boomers (50 to 64 years old) will put in nearly the same number of active hours per week as 18 to 24 year old millennials.
The findings also revealed that older Aussies have a more tough and resilient attitude. Even when faced with aches and joint pains, we're more likely to simply "get on with it". 
Dr Bill Sukala, exercise physiologist and nutritionist, says this active lifestyle is particularly important for those dealing with chronic illnesses such as osteoarthritis – where continued activity is key to reducing pain and preventing further decline.
 "The body doesn't always know age – but it definitely knows neglect," says Dr Sukula, "so it comes down to 'use it or lose it' with mobility and movement."
Resting isn't the answer, and may ultimately make the pain worse in the long run.
Of course, perseverance doesn't come easily. If you are finding it difficult to maintain an active lifestyle due to joint pain or osteoarthritis, there are ways to make this essential activity more easy and enjoyable.
1. Consider more flexible pain treatment
With the joint pain of osteoarthritis, every day is different. While a routine medication might work well today, it might not feel sufficient on a more intense "flare-up day".
A flexible pain management regimen will help you adapt and take control of your pain. This may mean choosing a treatment option to address your changing needs.
One approach can be to take Panadol Osteo to relieve persistent, everyday pain, while an anti-inflammatory gel, like Voltaren Osteo Gel 12 Hourly, can target acute pain and inflammation if it flares up.
Taking control can create some powerful peace of mind: the pain is not something to be endured, but actively managed.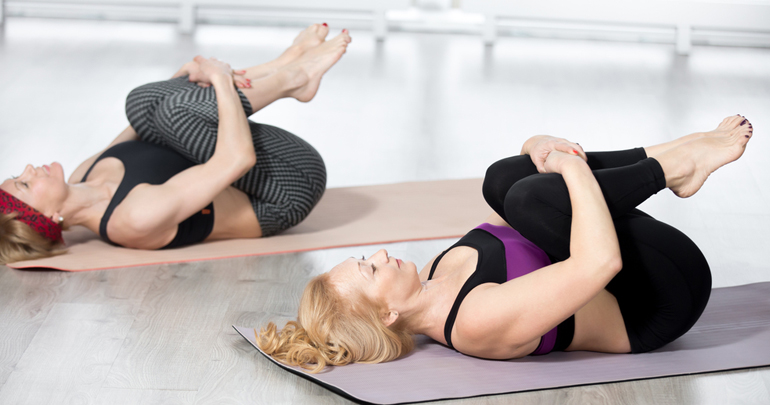 2. Focus on the activity you enjoy the most
"You don't need to be wearing lycra or paying gym fees to be active!" says Dr Sukula. "It's not about the type of activity but being active overall."
An active routine doesn't necessarily mean reinventing your lifestyle or committing to an exercise routine you don't enjoy. Often it can be about making time for the activities you genuinely love doing.
For Christine, it wasn't about going to the gym, but finding alternative ways and activities to keep her world active and energetic. For her social needs, jazzercise class proved the most motivating and enjoyable – and it's helped her maintain a very positive attitude.
"When I found out I had osteoarthritis, it actually made me stronger," says Christine. "I thought 'I'm not going to let this beat me'."
Watch Christine's story below:
 3. Work towards weight loss