Mike was touring with his former bandmate Micky at the time with their The Monkees Present: The Mike & Micky Show, bringing The Monkees magic back to life on stage. However, towards the end of the tour Mike started having to walk off stage between songs to have oxygen administered from a machine – as he had become too weak to continue without it during their show.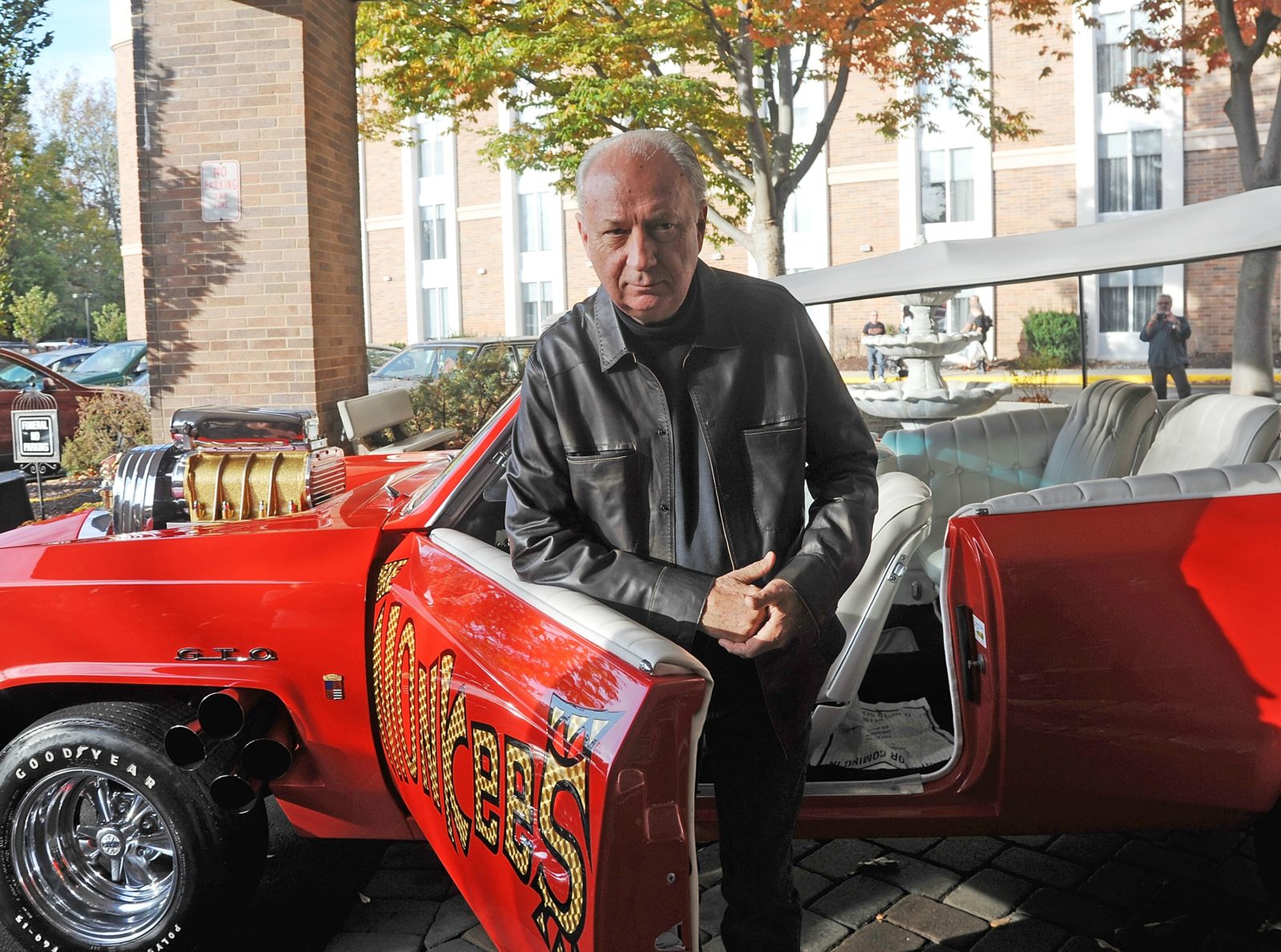 "That was just as I left for the hospital, it was the tail-end. I really couldn't keep going," he said. "The heart condition was not going to correct itself I could see that pretty quick, so I talked to my handlers and we decided I'd come back to my hospital here to the surgeons that I know."
Luckily, Mike's recovery was incredibly fast and he was up and working again in just four or five weeks – something he said his doctors were astounded by.
"I guess I'm okay! I mean, it makes me laugh which is a good sign," he said, looking back on it now. "It was no fun to do and I wouldn't recommend it for anybody, but the surgeons swept in like the saviours they can be, and did some magic tricks and waved their hands and next thing you know I'm up again, playing again and having a good time!"
It was, however, just the latest in a series of health scares as Mike also previously had to undergo cataracts surgery in 2012 when he allowed his eyesight to become so bad that he previously described himself as "blind" at the time. Luckily the surgery was a success, and completely restored his eyesight.
However, around the same time he also developed a mystery illness that almost crippled him – leaving him unable to use one of his hands and making one of his feet drag. Despite countless meetings with doctors, it was never diagnosed.
Asked if he knows what it was now – as he has since fully recovered – he said: "I still don't. I'm looking forensically to try to pick stuff up. The doctor that I had was very good, he was very intelligent."
Read more: The Monkees bassist Peter Tork dies aged 77
Struggling to work out the issue at the time, doctors suggested Mike "shut off his immune system and turn it back on" – something he was not keen to try.
"I said, 'You sound like Bill Gates'!" he recalled. "I said, 'Frankly, the switch that turns my immune system on and off is nothing I want to mess with! For me, it's painted bright red, it's got big bars around it, I'm careful about that kind of stuff'.
"But the doctor was keen to do it. He prescribed me something and I took it for four weeks, but it was to no avail. However, I could see that I was then starting to get better by the moment so I decided to let nature take care of it and watch, to see what I could learn."
Incredibly, Mike said he ditched the prescriptions and relied instead on prayer and meditation, as well as his strong religion, to help cure him.
Read more: It's been 51 years since 'The Monkees' TV show burst onto screens
"I left it all up to God of nature and God of man and said, 'Take care of me Dad 'cos I don't know what to do', and that all worked out! I didn't do anything except sit there and go along for the ride," he said.
"I'm a devout student of Christian science and this was an opportunity for me to practice what I didn't understand."
Having made a full recovery following his heart surgery, Mike is again bringing his tour with Micky to Australia in June and said he can't wait to get back on stage.
"It's been a long time since I've been down there – this will be my first time in about 50 years or so," he said. Asked how it feels performing as a duo with Micky, without their former co-stars Peter Tork and Davy Jones, he added: "It's a lot of fun to work with Mick, he's a good trooper and a good artist. I enjoy going out with him."
Are you a fan of The Monkees? Have you ever undergone heart surgery? How was your recovery from it?