"The thing that kept me committed to it is that I would meet a lot of young kids, and my age, from various ethnic backgrounds, and they'd say it was the first time they'd seen themselves represented on Australian TV," he recalls. "It took on that time of meaning for some people so I felt responsible in that sense." 
Marinos says, though, that he didn't realise the long-lasting cultural impact Kingswood Country would have.
"At the time I thought it was just a way to put a deposit on a house. I had a young family at that stage," he explains. "It was a bit of financial security for a little while. It is only as it has grown over the years that I have realised that people still remember it, and remember it affectionately. The fact it has maintained its place and still gets played, people still remember it fondly, is a very humbling experience, after all these years."
He says the recent Census results that highlight Australia's changing multiculturalism but that the big and small screen hasn't quite caught up yet.
"We're still relatively unsophisticated on the way we treat diversity," he says. "It's very clear about our changing demographic and I'm not sure that we really address that kind of diversity on our TV screens."
Even Australians, he feels, are not entirely comfortable with the nation's diversity.
"It feels like we are still trying to come to terms with it, to catch up in a way that has been resolved in other countries," he says.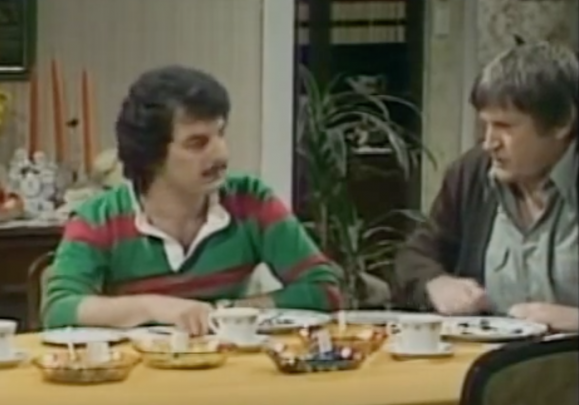 Being different is something Marinos is familiar with. 
Growing up in Wagga Wagga, the son of a Greek family who owned a café, he was part of a strong Greek community, but that changed in his high school years when his family sold the café and moved to Sydney.
"I was pretty lonely. I'd gone from a co-ed school to a boys' school. There weren't that many wogs there. The city was big and I found it a bit intimidating."
Marinos loved sport and grew up attending rock-and-roll concerts, pantos and variety shows, not to mention making many visits to the Tivoli theatre, and says he found a great deal of solace in that.
"I always loved them but I didn't occur to me it was a possible career," he admits, however.
Choosing to attend theatre and drama classes at university was more about the chance to meet girls than anything else, Marinos says, but he found he loved it.  
Once he finished at uni, he says he had the choice – stay and teach, or give acting a serious go for a year or so and then see about getting a job.
"Fortunately that was 47 years ago, and I've never had to," he jokes,
He'd been working mainly in theatre for about 10 years before Kingswood Country came along. He'd also started working in radio, as a presenter on Double Jay (2JJ, what is now known as Triple J) with Ted Robinson, and had a gig on the Aunty Jack Show.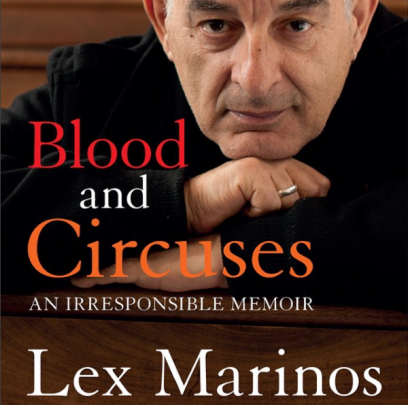 More recently, Marinos has worked behind the scenes, writing and directing, such as on the series Bodyline. He's also written his memoir.
"As an actor I started at a time when there was a big resurgence in Australian drama in the early 70's but I was interested in more than being just an actor," he explains. "I was interested in how scripts work. I wanted to direct. One thing led to another. From being directed in theatre, I ended up directing in film and television, and writing. I really interested in the project and who is working on it rather than my part in it is going to be."
That said, he's currently on the screen in a comic role in Bent 101, which currently being shown on PLUS 7. The show is a series of six-minute episodes with a continuous storyline.
It was the prospect of having Maggie Blinco and Belinda Giblin as co-stars that attracted Marinos to the role in Bent 101.
"I'm doing what I love doing," he says. "It's not like I'd retire and take up a hobby. It's what I'm interested in and people still get me to work, so I'm pretty lucky."
The veteran actor says he's often recognised on the street, but for so many different reasons.
"It's not uncommon that some old hippie will wander up and want to talk about the Double J days," he says. "Someone will come on and remember me from Embassy, and want to talk about that. Kingswood Country would be the main one. Some people remember a stage show from the 1980s … Some people think they know me but they are not sure why. I try to put them out of them misery."
Outside of his career, Marinos says that with six grandchildren he's got a full life.
"That's what I enjoy beyond anything else these days, the opportunities to get together with my kids and my grandkids. Any spare time I've got goes to them. In the hobby department, I'm chockers."
What do you remember Lex Marinos from?