When his boys died in a fire, Roy Orbison recorded a secret album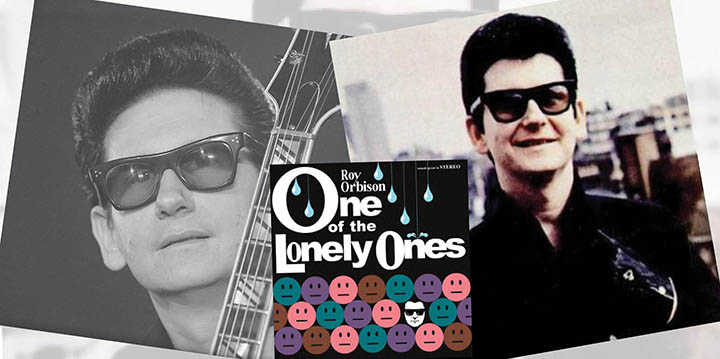 In 1969, two of Roy Orbison's sons died in a tragic house fire.  Just months after they died, Orbison recorded an album that addressed the trauma, and was thought to have been lost forever until it was discovered by his sons.
If you loved Roy Orbison 50 years ago, then you'll be excited to hear that this month MGM are releasing a secret, "lost" album from 1969 that was never released.
 Now restored by sound engineers, Orbison lovers can now experience the 12 new tracks digitally, on CD and on 180-gram vinyl.  It is being released next month,
The album is a culmination of many dark years in Orbison's life.   In 1966, just two years before two of his three children died in the house fire, his wife Claudette, who he married in 1957, was killed in a motorcycle accident. Two years on, when his Hendersonville house burned down, he sold the lot to his best friend, Johnny Cash (whose house later also burned to the ground).  Roy found himself unable to write songs for a while, but maintained a positive outlook and continued touring.
It is coming to life at the same time as a massive release of Orbison's songs, as an 11 album box set featuring 152 tracks that were published by MGM from 1965 to 1973.  It is a series of his songs that has been "out of print" for decades, and now it will be available digitally for the first time, as well as a 13 CD set, and a 14 vinyl disc set.
Ad. Article continues below.
The new album is called One of the Lonely Ones.
It is being released by MGM, approximately 50 years ago after the rock legend signed with them.
The box set is being released as "The MGM Years" and includes all 11 albums the late musician recorded for MGM (from 1965 to 1973) as well as a collection of non-album singles and B-sides and the soundtrack to The Fastest Guitar Alive, the only film he ever starred in.
The first 500 physical The MGM Years box sets pre-ordered through Orbison's official store will be bundled with a copy of One of the Lonely Ones.
Did you know Orbison had been through such bleak years?  Do you have his early albums?  
Ad. Article continues below.
The MGM Years Box Set:
1) There Is Only One Roy Orbison (1965)
2) The Orbison Way (1966)
3) The Classic Roy Orbison (1966)
4) Roy Orbison Sings Don Gibson (1967)
5) The Fastest Guitar Alive (Soundtrack) (1967)
6) Cry Softly Lonely One (1967)
7) Roy Orbison's Many Moods (1969)
8) Hank Williams the Roy Orbison Way (1970)
9) The Big O (1970)
10) Roy Orbison Sings (1972)
11) Memphis (1972)
12) Milestones (1973)
13) MGM B-Sides And Singles (2015) (2 discs in vinyl box set, 1 disc in CD box set)
One of the Lonely Ones Track List:
1) You'll Never Walk Alone
2) Say No More
3) Leaving Makes the Rain Come Down
4) Laurie
5) Sweet Memories
6) One of the Lonely Ones
7) Child Woman, Woman Child
8) The Defector
9) Give Up
10) Little Girl (In the Big City)
11) After Tonight
12) I Will Always