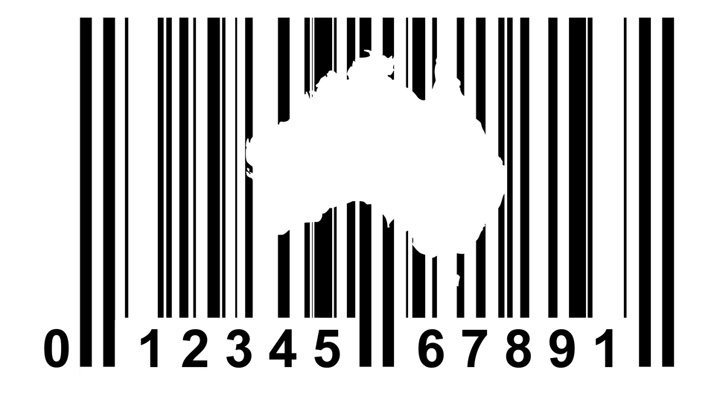 This is worth knowing, so take the time to read this, especially the 2nd bit.
Learn from BARCODES
Please remember: the Australian barcode prefix is 93.
If you love Australian produce and the thought of keeping jobs here AND you like to eat healthy foods and buy quality products, then please read on. Please also note the Australian barcode prefix is 93.
DANGEROUS IMPORTED FOODS
There are no food inspection regulations of foods grown or processed in China, Vietnam, Hong Kong or Thailand.
Other world countries are scared of China making 'black hearted goods', but can you differentiate which one is made in Australia, the USA, The Philippines, Taiwan or China? For your information, the first 3 digits of the barcode is the country code where-in the product was made. Example: all barcodes that start with 690; 691 through to 699 are all MADE IN CHINA.
471 is Made in Taiwan.
This is our right to know, but our governments and related departments never educate the public, therefore we have to do it ourselves. Nowadays, Chinese businessmen know that consumers do not prefer products 'made in China', so they don't show from which country it is made. However, you may now refer to the barcode. Remember, if the first 3 digits are 690 through to 695, then it is Made in China. Don't forget, Hong Kong is now China, too.
00 ~ 13 USA and CANADA
30 ~ 37 FRANCE
40 ~ 44 GERMANY
49 ~ JAPAN
50 ~ UK
57 ~ DENMARK
64 ~ FINLAND
76 ~ SWITZERLAND and LIECHTENSTEIN
93 ~ AUSTRALIA
628 ~ SAUDI ARABIA
629 ~ UNITED ARAB EMIRATES
740-745 ~ CENTRAL AMERICA
All 480 Codes are Made in THE PHILIPPINES..
For a longer list of the barcode country codes, see here.
Editor's note: In researching this popular email forward, we found this information: "The company pre-fix doesn't always identify a product's country of origin. It identifies the origin of the company that made the product. That means if you buy a product with a U.S. company prefix (1-19, 30-39 or 60-139), there's a chance that the product was manufactured outside the U.S., and possibly in China".
Share your thoughts below.
Comments