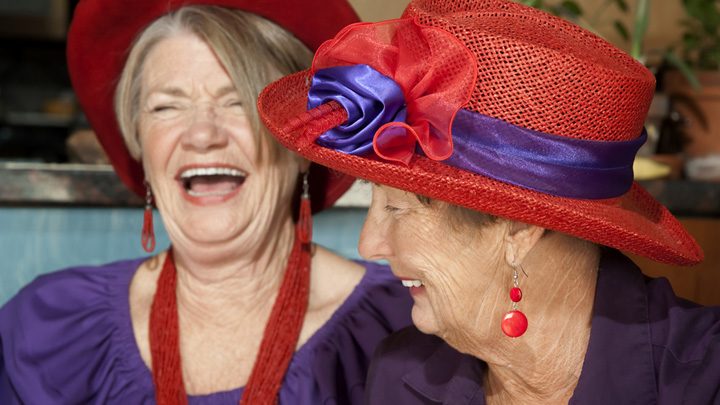 Women in their 60s are often going through change. They may have just retired or their adult children may have just left the family home, or they may have downsized or become a widow. Whatever the situation may be, it's important to have friends nearby to support you through these times. But what if your friendship group has waxed and waned over the years? How do you find another group?
Around the country, and in fact the world, women in their 50s and beyond are wearing red hats and purple outfits and getting together. They're called the Red Hat Ladies, and they're going strong. One such group are the Arcettes from Arcare Greenhill in Victoria.
Starts at 60 spoke to one of the inaugural members, Dulcie, about her involvement in the organisation. At 90, Dulcie is one of the eldest ladies in the Arcare Greenhill Red Hat Society, however she is still heavily involved in the planning alongside Sue, the coordinator, who is 53.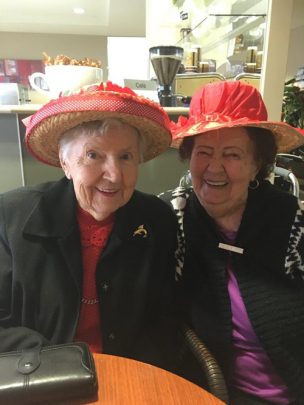 When asked about her favourite thing about the Red Hat Ladies group, Dulcie said she enjoyed singalongs as well as lunches in the cafe and telling jokes. She said she was involved in monthly meetings and was looking forward to going along to the outings every month. Dulcie, like many Red Hat Ladies, didn't know anyone initially, but wanted to join to expand her social circle and be able to socialise with like-minded people.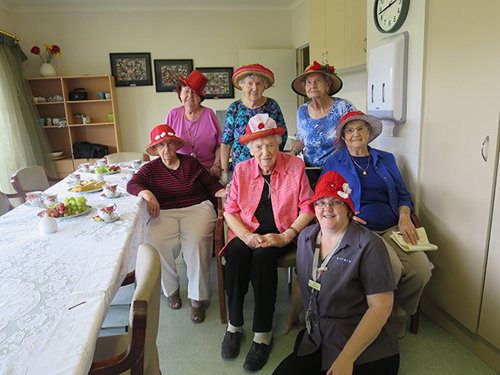 We also spoke to Audrey, who said the group motto is 'What happens in the Red Hat Society, stays in the Red Hat Society.'
"Some residents from Arcare Greenhill namely myself, Alice, Margaret, Elizabeth, Dulcie, Peggy, Faye, Irene and Joyce, together with Sue, our Lifestyle Coordinator, have recently joined the Red Hat Society and formed our own group", Audrey explained.
"The rules of the group state that members must be over 50 years of age, wear a Red Hat, and something purple.
"The whole idea of the group is to encourage friendships and social get togethers and is a fun light-hearted event", Audrey said.
So where did it all start? "We had our first meeting together and discussed some of the things that we would like to do together so everyone had a say in what they wanted".
What sort of things can someone who is considering joining the Red Hat Ladies expect?
"Last week in full regalia of Red Hats, we had lunch down in our Café and many things were discussed. A few jokes were told and a wonderful lunch was arranged".
If you would like to know more about the Red Hat Society, click here.
Tell us, are you a member of a RHS? If so, where? If not, would you join?
Comments