Judi Dench does ethnic-inspired chic to perfection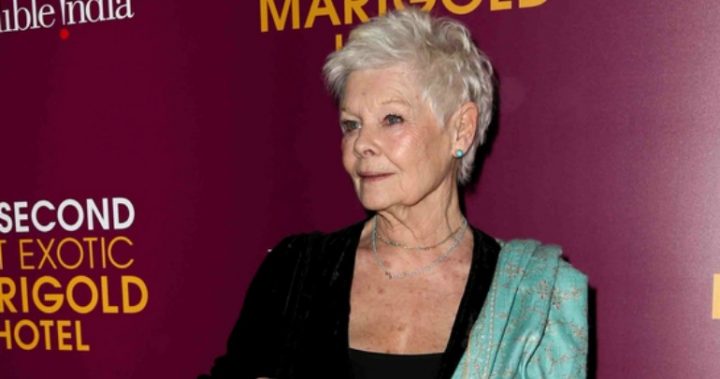 Even while stepping out on the red carpet Judi Dench looks so comfortable. Compared to the those twenty-somethings wearing spandex-pants to to the max, needing Hollywood tape to hold things together and quite frankly looking like they need to hold in their breath a lot longer than is healthy.
When you're in your 80's it's understood you can dress for comfort more than style, but Dame Judi Dench does both. 
The 82-year-old hit the red carpet this week to show off her latest movie Victoria and Abdul in London. She wore a floor-length blue and white brocade coat with diamante detail over a matching ankle-length dress, and she looked positively regal. 
As stylish as she looked, she also looked like she could just as easily be spending the night doing anything and be totally comfortable while she's at it.
Ad. Article continues below.
Dench had an almost identical look promoting the same film while in Venice earlier in the week. While coat featured a different collar detail, and a different colour base, the style was practically identical.
And why not, when it looks this good!
Ad. Article continues below.
Look at this different version she wore in April last year, to The Olivier Awards in London.
The year before that she wore this simplified, yet still stunning version, to The London Evening Standard Theatre Awards.
And again in 2015 for the premiere of The Second Best Exotic Marigold Hotel.
Ad. Article continues below.
When it's not flowing coats, this star loves her flowing scarves.
They are a great way to add a touch of colour to a simple outfit, not to mention a touch of style.
Ad. Article continues below.
As the saying goes, if you are on to a good thing, stick to it.
What's a look you love to use over and over again?