It was sleek neutrals all the way as Princess Mary hits New York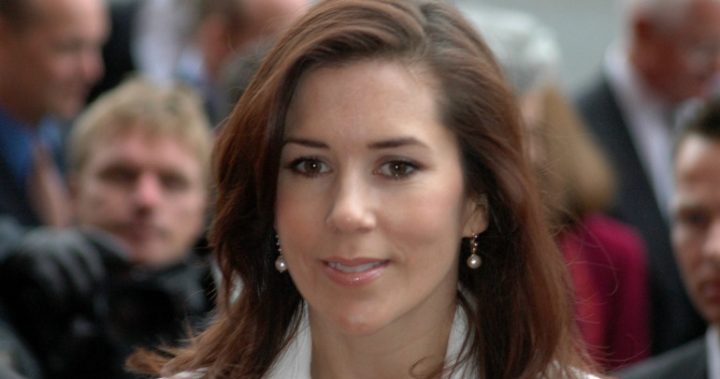 It was night and day for Princess Mary of Denmark while she was in New York to speak at the UN General Assembly, and she's managed to fit a lot in over the three day visit.
On Tuesday night the Crown Princess was a special guest at the 2017 Global Goals Awards event held at Gotham Hall.
Wearing a simple black long sleeved dress with a plunging neckline, the 45-year-old presented the The Healthy Not Hungry Award to UN General Assembly Deputy Prefect of Yorosso Bernard Coulibaly
His work has focused on reducing child malnutrition rates in his community, in the South of Mali. This area was once known as critical in terms of malnutrition, but thanks to his dedication and commitment, both severe acute malnutrition rates and stunting levels have been reduced.
Ad. Article continues below.
Stepping out in a stunning simple white dress on the Monday Mary took part in the Women Deliver event 'Deliver for Good: Inspiring SDG Action for Girls and Women' in Manhattan, amongst a series of meetings for the GA.
Wearing the same dress Mary also opened a jewellery store, Shamballa Jewels, and spoke at the Child Mothers book launch, for which she had written the preface.
Ad. Article continues below.
"Becoming a mother should be a happy event –a positive choice of giving life without fearing for your own," Mary said during the book launch at the UN Bookshop. 
On both occasions she was wearing a brooch depicting the colourful Global Goals Awards logo.
The Crown Princess is a protector of the UN's Population Fund, UNFPA, an international development organisation that promotes women's, men's and children's right to health and equity.
Do you follow the royals around the world?