Sharon Stone leaves nothing to the imagination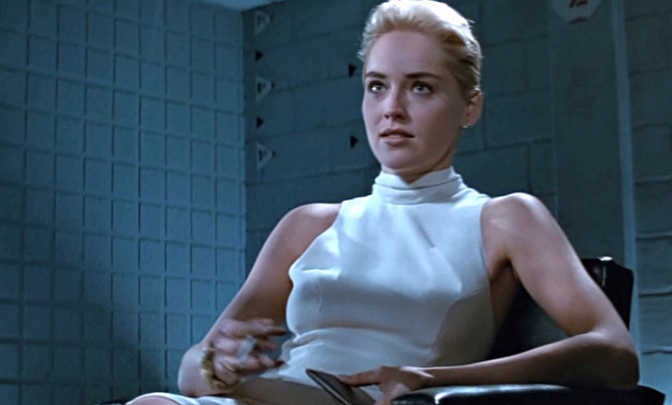 We all have vivid memories of Sharon Stone as a young hot thing 23 years ago when she starred in Basic Instinct and this week, the 57 year old star has been showing the world her fine figure and fun fashion sense.
Stone has been snapped three times this week, the first time in a figure hugging yellow dress that leaves nothing to the imagination.  The second time in a white dress complete with black lace cutout panels, and the third time in a backless red number.  Each dress… amazing! The frocks are stunning and show us just how awesome and sexy nearly 60 can be.
Sharon Stone looks mellow in yellow as she defies the ageing process in a … – http://t.co/RNGQHuRckL #GistToday pic.twitter.com/DtrnwByPTH

— Gist Today (@GistToday) September 11, 2015
Ambassador of Somalia pic.twitter.com/Daqq8Sr0d7

— Sharon Stone (@sharonstone) September 11, 2015
Ad. Article continues below.
Loving @sharonstone in #pearls in #Milan. Simply stunning… #fashion #style #beauty pic.twitter.com/9VYj7dcpxm

Lady in red: Sharon Stone, 57, flaunts enviable physique in figure-hugging backless dress http://t.co/koAJ2ecHOy pic.twitter.com/p9JWdHBR7B

— Daily Express (@Daily_Express) September 11, 2015

— Pearls of the Orient (@PearlsOrient) September 12, 2015
We all remember Sharon for her early days in hollywood when she starred opposite Arnold Schwarzenegger in Total Recall (1990). Her controverial starring role in the erotic thriller Basic Instinct go everyone talking about her. She was then nominated for an Academy Award for Best Actress and won a Golden Globe Award for Best Actress in a Motion Picture Drama for her performance as Ginger McKenna in the crime drama film Casino (1995).
And whilst she hasn't been as active in the movie industry it seems of late, she's been successful.
In 2004, Stone won the Emmy Award for Outstanding Guest Actress in a Drama Series for her performance in The Practice. She has also appeared in such movies as the crime drama Alpha Dog (2006), the drama Bobby (2006) and, most recently, a biographical drama film about a porn actress, Lovelace (2013).