The simple thing grandparents can do to make kids less anxious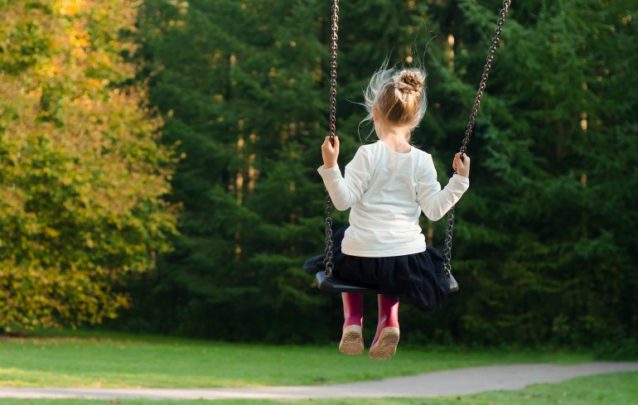 For some kids, anxiety can take over, stopping them from enjoying the things they love.
An Australian-Dutch study has found parents who engage in simple play with their kids may reduce the chances of them suffering from anxiety.
Published in the Journal of Clinical Child & Adolescent Psychology, researchers found that certain parenting techniques play a vital role in protecting children from becoming anxious. 
A  2015 Federal Government report revealed that anxiety is the second most common childhood mental illness. Seven per cent of Aussie kids aged between four and 17 suffer from an anxiety disorder. 
Researchers from Macquarie University (Sydney) and University of Amsterdam, studied 312 families with children between the ages of three and four, and found that the more challenging a parent was, the less anxiety the child had. 
Ad. Article continues below.
While so-called 'challenging parenting behaviour' (CPB) lessens anxiety, research also revealed that over-controlling or helicopter-style parenting can heighten anxiety in kids. 
Co-author Rebecca Lazarus told AAP, "The idea behind CPB is it gives children exposure to safe risk, so things that might be a bit anxiety provoking but lets them know that it's actually ok."
Lazarus said that many other studies had shown that parents who restrict their kids put their little ones at risk of developing anxiety. 
"That gives children the message that the world is a scary place and I need protection from it," she said.
According to Lazarus, there are many simple ways parents can show CPB to help their children. 
Ad. Article continues below.
"It could be things like encouraging the child if they are cautious about approaching something, so like a dog in a park. They might be frightened of dogs, but you can encourage them by showing them how you approach a dog and let it sniff your hand," she said.
"It also includes competitions like running races or playing games with kids. It's all safe and gentle but it lets kids have that experience at losing and what that feels like."
How did you raise your kids, and how do you interact with you grandchildren? 
What do you think? Do you think over parenting can be damaging?